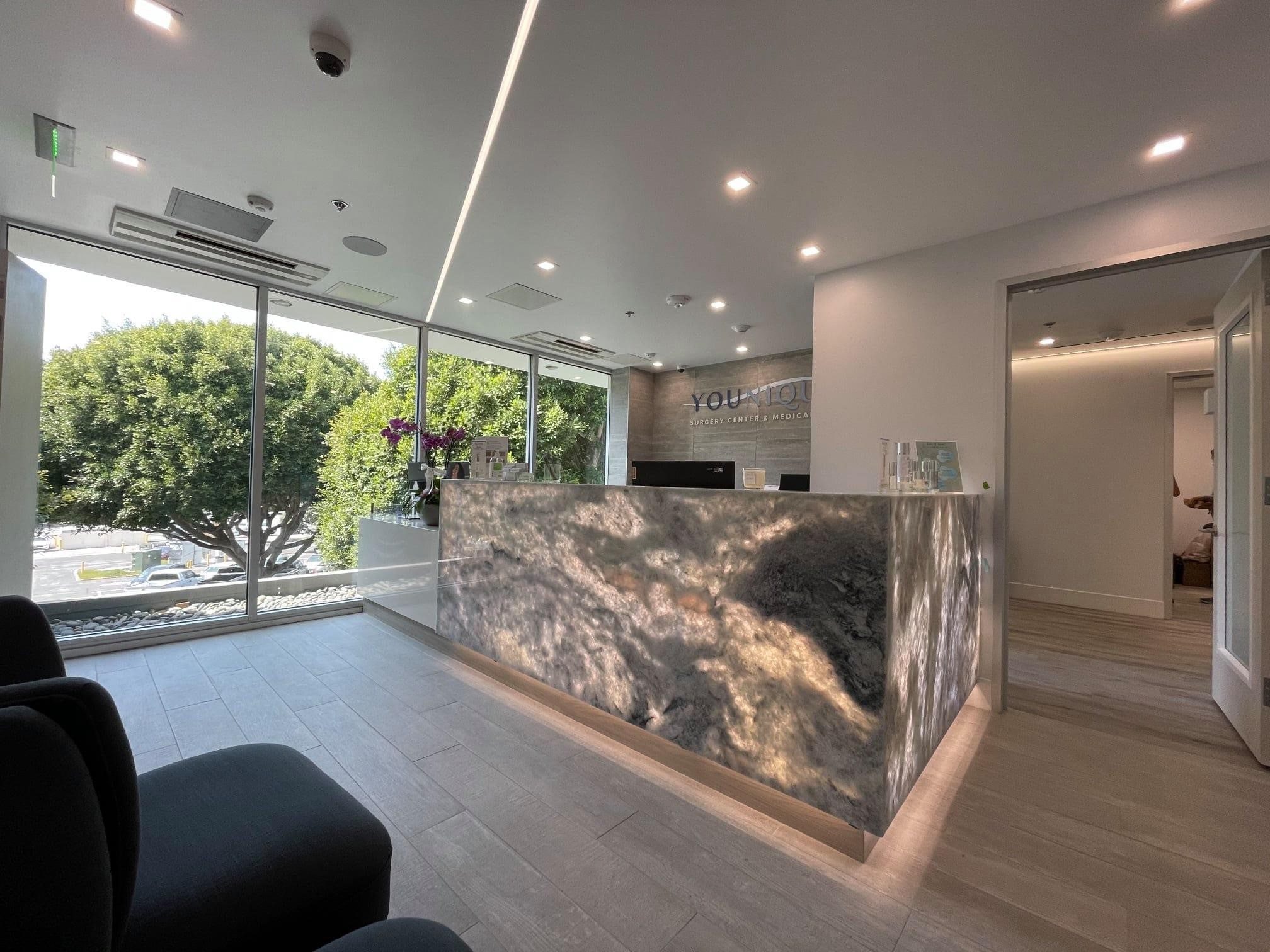 Cheek Implants Los Angeles
Cheek enhancement, or malar augmentation (with implants), is a surgical procedure commonly used to balance and harmonize your facial features by giving you fuller cheeks, lifting your face, and filling facial hollows.
Get Cheekbone Implant Surgery
Volume is added to the cheek by effectively augmenting the bone structure of the cheek region, rejuvenating the contour of your mid-face, giving you a more youthful appearance.
Cheek Implants Surgery Los Angeles
What To Expect from Santa Monica Treatment
Cheekbone enhancement is an outpatient procedure taking only 30 to 45 minutes to complete. The size and shape of your implants will be determined based on your desired outcome, as well as your particular anatomy.
A local anesthetic is administered, and the cheek implants are inserted through small incisions made either at the gum line or the lower eyelid. After the implants are securely in place, the incisions are closed with a suture.
What Should I Expect After Surgery?
It is normal to experience some swelling and redness immediately following your cheek implant surgery. Some people will experience slight bruising that will only last a couple of days. It will be difficult to chew for a few days, so you should restrict yourself to a liquid/soft food diet until the tenderness subsides.
Most patients report returning to normal activities within 10 days of the procedure. After the healing is complete, the final results are expected to be permanent.
What Are the Risks of Surgery?
As with all surgical procedures, there are possible risks and complications associated with cheek implants. Complications are rare and usually minor. Risks include, but are not limited to,
temporary or permanent loss of, or change in, sensation in the cheek
implant shifts, especially in the first few days after your surgery
infection
hematoma.
Medically Reviewed by Mark Youssef, MD 5 stars from 150 reviews
Younique > Cheek Augmentation (Filler or Implants) >
Patient Reviews
Dr. Youssef and the Younique staff are amazing. Clean office, professional staff and even better results. Younique did a great job with my Los Angeles Cheek Augmentation and I could not be happier. Highly recommended.
Are You Ready For The Next Step?