Fall Party 2020
This year, Younique Cosmetic Surgery & Med Spa is prepared to offer you a once in a lifetime chance to SAVE BIG on all of your favorite treatments!
From October 5th – November 6th of 2020, Younique is offering exclusive discount deals and special giveaways on select services. Now is your chance to save money on services including Skincare Treatments, Coolsculpting, Lasers & Skin Tightening, Injectables and so much more!
If you're as excited as we are for this offering, please do get started by signing up with the below button. Happy Savings Everyone!
As Featured In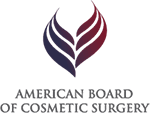 Get Discounts & Giveaways on Your Favorite Treatments
Join us for our Annual Fall Party. This year, we are offering even bigger savings than ever before. We have put together a schedule to offer discounts and giveaways on select services each week from now (October 5th) through Friday November 6th. All Events are 100% Virtual and do not require attending an in-person event! Sign up now for any and all Events!
Event 1 (Friday October 9th from 12pm – 1pm): SkinCare
Event 2 (Friday October 16th from 12pm – 1pm): CoolSculpting
Event 3 (Friday October 23rd from 12pm – 1pm): Laser & Skin Tightening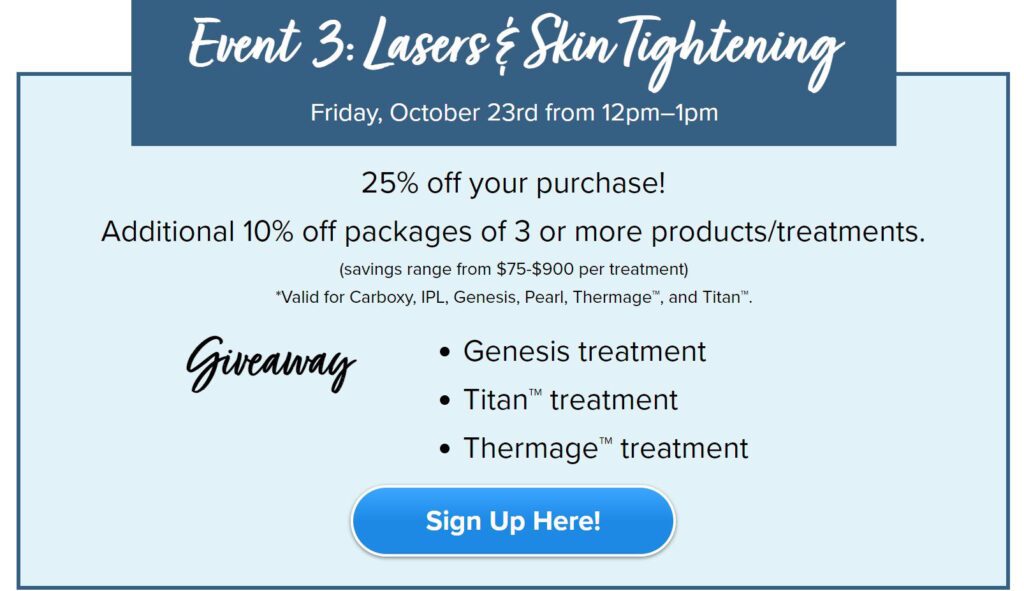 Event 4 (Friday October 30th from 12pm – 1pm): Injectables
AfterParty Dates & Details
Did you miss one of our events? Not to worry. We will offer one last chance to purchase anything you may have missed on 11/5 and 11/6. We must advise however that the savings offered on the AfterParty dates will not be the same savings offered on the Original Event Dates. The AfterParty dates will only be slightly discounted on 11/5 and 11/6.  Stay tuned for more and thanks for visiting.
If you haven't done so already, sign up below, or, schedule a service consultation below.