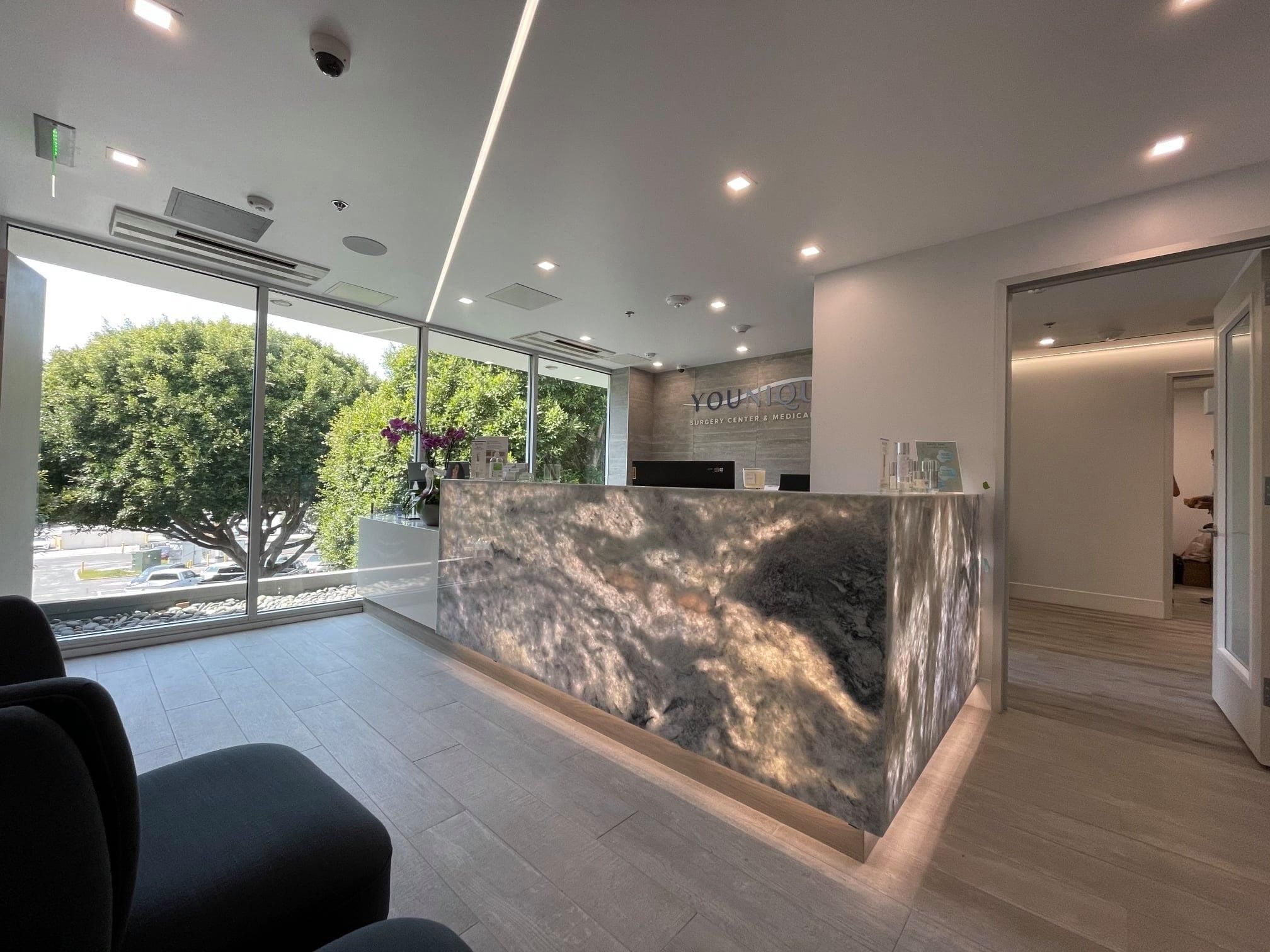 Laser Liposuction Santa Monica
Lose the fat with Laser Liposuction in Santa Monica. Younique Cosmetic Surgery and Med Spa performs laser liposuction treatment for Los Angeles, Beverly Hills, and Santa Monica clients. Request a free consultation below.
Fat Reduction Laser Los Angeles
You're healthy, you eat well, and yet you have a lot of unwanted fat. Liposuction, available to Los Angeles-area patients at Younique Cosmetic Surgery can suck those excess inches off of your waistline and reduce the bulges in many other areas of your body. The surgical procedure has a long history of successful and safe use, making it a go-to choice for people who can't otherwise get rid of stubborn belly fat, double chins, love handles, and more.

Anyone considering liposuction should keep in mind that it is an aesthetic procedure, not a surgery to be done for medical reasons. Fat removal is beneficial, but liposuction changes your appearance, not your overall health. That said, it is quite effective when it comes to creating slim contours, from a flat stomach to a defined jawline.

What's Younique About Laser Lipo in Santa Monica
Liposuction is popular with Los Angeles and Beverly Hills patients for the fact that it removes fat cells from the body via a small stainless steel tube called a cannula and a powerful vacuum. The removal is key, as taking fat cells out of the body is the only way to ensure that the fat is gone. Dieting merely shrinks fat cells, leaving them to balloon up again if given the opportunity. Cells removed via liposuction can't impact the body anymore, as they are no longer in the system. In other words, the fat cells suctioned out during a liposuction procedure will not be coming back.
When performing lipo, Dr. Mark Youssef uses something called "tumescent anesthesia," which is a very diluted form of local anesthesia administered in large doses to the fat tissue. The amount of liquid used, coupled with the specific medications included, makes the skin temporarily firm or swollen. This process constricts the blood vessels and causes the area to go numb, making your procedure painless.

While many popular and effective non-surgical fat reduction treatments have developed in recent years, nothing can duplicate the aesthetic effects of surgical liposuction.
What Areas Can Laser Liposuction Treat?
Localized fat deposits can appear in one or a variety of places on your body, from your head to your feet. Patients consider it for fat removal from their:
chin and neck
chest (especially for men dealing with gynecomastia)
upper arms
back
belly
waist and hips
buttocks and thighs
legs (especially the inner knee, calves, and ankles)
Patients may choose to address any one of these areas or some combination of them. Dr. Youssef can develop a treatment plan that will include work on every problem area.
How Does Laser Liposuction Santa Monica Work?
Of course, every procedure at YOUnique begins with a consultation. Dr. Youssef will discuss a patient's specific goals and help to determine the best way to achieve them. This is also when he will explain more details about the procedure itself.

The liposuction procedure itself will start with an anesthetic to reduce sensation in the targeted area. As noted above, Dr. Youssef frequently uses the tumescent method, which includes an anesthetic in the fluid to be injected. This fluid will also cause the fat to swell, preparing it for removal.

Once the fat is ready, he will insert the cannula and loosen the unwanted cells by moving the cannula back and forth. After it's freed from the surrounding tissue, the fat can be suctioned out.

Another method available at YOUnique Cosmetic Surgery is laser liposuction, which uses pinpointed heat energy (rather than physical back-and-forth motions) to liquefy fat prior to its removal. The precision allowed by the laser means Dr. Mark Youssef can sculpt smaller and more delicate areas where fat accumulates. The heat generated by the laser also gives the additional benefit of skin tightening.
More About Tumescent Liposuction Los Angeles
Tumescent liposuction results in a more sculpted, contoured shape to your figure, but it also helps with recovery, since this procedure minimizes blood loss and subsequent visible marks. Bruises form when ruptured vessels leak, allowing blood to collect just beneath the surface of the skin, so reducing blood flow reduces those telltale post-surgical black-and-blue marks.

The solution used in tumescent liposuction typically includes a mixture of lidocaine to numb the tissue and epinephrine to constrict blood flow. Much of the fluid will be suctioned out along with the loosened fat.

Its benefits, both during the surgery and after, have led tumescent liposuction to become the go-to choice for doctors looking to maximize patient safety without compromising—and actually improving—the ultimate aesthetic results.
More About Laser Liposuction with SmartLipo
SmartLipo is a laser used to create a tiny incision in the skin and send a burst of energy that liquefies the fat within the soft tissue. The device was approved by the FDA in 2007 and quickly became one of the most popular new cosmetic procedures nationwide. It can be used by itself or in addition to traditional liposuction for maximum results.

When you meet with Dr. Youssef for a consultation, he carefully considers what will be the best option for you. He is committed to helping you achieve results you'll love.
What's Younique about SmartLipo?
SmartLipo for Santa Monica patients works by using laser energy that's produced by a laser fiber less than 1mm in diameter. It is inserted into the skin through a tiny incision. The laser sends out energy at two different frequencies that melt the fat cells and also promote rejuvenation of collagen in the skin, giving you an ideal end-result with minimal discomfort. Since the laser point is so small, it makes it easier for the doctor to shape smaller areas such as the breasts, neck, or chin. In cases where there is more area, such as your stomach or thighs, Dr. Youssef will use SmartLipo in addition to traditional liposuction, hence "laser assisted liposuction."
The Laser Liposuction Procedure
Laser lipo for Los Angeles is typically best for those who have less than 30 pounds to lose to achieve their ideal look. If you want to get rid of more fat, Dr. Youssef can help you decide which procedure is best for you. Remember, SmartLipo by itself is best performed to get rid of stubborn fat deposits and achieve more accurate results in body sculpting, not massive fat removal. The procedure works by sending energy at different frequencies to melt fat cells and improve collagen in the skin.
Will Liposuction Work for Me?
Although liposuction is one of the most common procedures performed by plastic surgeons, it shouldn't take the place of a healthy diet and active lifestyle. Should you want to undergo liposuction, remember to use it in tandem with exercise and good eating habits. To be clear, liposuction isn't meant for weight control. Your results will be measured in inches, and our success will be measured by the resulting shape. Liposuction isn't intended to remove cellulite, but as fat is removed from your body, some of your cellulite will go away, too.

In most cases, all you'll need is one liposuction procedure, but the guidelines for the amount of fat that can allowably be removed in one sitting is 5 liters. Therefore, some patients do require a follow-up procedure to focus on a particularly troublesome area. Should there be any irregularities or unsatisfactory results, Dr. Youssef will fix those problem areas with a touch-up.

If you'd like liposuction, you should first set up a consultation with Dr. Youssef so he may determine whether lipo is the best solution for you. You should know that ideal patients for liposuction should be in good health and have firm, elastic skin. If you want to get rid of bulges or fat deposits on any of the areas listed above, then liposuction may be the procedure you're looking for.

Generally, liposuction candidates should be healthy and within 30 percent of their ideal body weight.
Does Liposuction Work for Men?
Male lipo is very common, particularly for men who want to get rid of the excess fat on their waist/hips, back, chest, and belly. Dr. Youssef specializes in a variety of techniques, through which men can have the pecs, six-pack, and waistline they've always wanted. The perfect body not quite achievable with diet is only a procedure away.

Some men dealing with the development of breasts (a condition known as gynecomastia) find that liposuction is an effective way to get a flatter, more masculine chest. This works well for men whose breasts are made up of fatty tissue that can be loosened and vacuumed away. Breast development that includes a large amount of glandular tissue would require a different surgical solution.
What Are the Risks of Liposuction?
Although uncommon, some complications from liposuction include numbness, blood or fluid collecting, a decrease in feeling, and infection at the site of the incision. The first week after lipo, you'll notice that the treated area has become numb and bruised. Don't worry! You'll see the numbness and bruising go away after a few weeks.

Since liposuction is a surgical procedure, all of the rare but possible risks associated with surgery apply, though the YOUnique staff works to diligently ensure that each patient has as safe and effective a procedure as possible.

Results of the liposuction depend on your body structure, so set up a complimentary consultation to come see Dr. Youssef at Younique Cosmetic Surgery in Los Angeles in order to find out more information specific to you.
What is the Recovery Process for Liposuction?
Once your liposuction procedure is complete, you'll need to wear a garment for support for up to six weeks. You're encouraged to walk daily and do non-physical tasks, but allow two to four weeks for any serious exercise or physical exertion.

Depending on the area treated, Dr. Youssef may also install temporary drains to keep fluid, including blood, from building up and causing cosmetic or other issues. He will give you any instructions necessary for post-operative care, including details on hygiene, the status of drains or sutures, warning signs to watch for, expected timelines for noticing results, follow-up visits, and more.

It's a good idea to have a friend or family member available to drive you home after the surgery, as well as to help with any physical activities that need to be done but should be avoided by recovering patients.

As with any surgical procedure, refraining from smoking or using any other tobacco products (both before and after the surgery) will greatly improve your body's ability to heal and generate more ideal results.
Do I Have Other Options?
You always have options when it comes to your body. While liposuction near me in Santa Monica is a proven and effective method for fat reduction, it may not be the ideal choice for everyone.

You may want to consider a Santa Monica tummy tuck surgery for the abdominal region of your body, though this procedure is more limited than lipo in terms of where it can be applied and what it can do for you. Also known as an abdominoplasty, this surgery focuses primarily on the excess skin and other tissue that can give your midsection a flabby appearance. Some patients find that they want both liposuction and a tummy tuck since the first procedure eliminates unwanted fat, and the second procedure addresses the loose, hanging skin and lax, stretched-out abdominal muscles.

Liposuction can also pair well with other surgical procedures, such as a breast reduction surgery in Santa Monica to maintain certain body proportions, or a facelift to surgically eliminate jowls and other facial sagging.

Patients specifically looking to address cosmetic issues on their neck can talk to the Younique team about nonsurgical skin-tightening treatments such as Thermage® or ProFound®, which are radio-frequency-based treatments that stimulate collagen production and tighten tissues to reduce the appearance of jowls and eliminate under-chin sagging.
How Do I Start?
Learning more about liposuction is easy. Dr. Youssef can explain lipo to his Los Angeles and Beverly Hills-area clients in more detail, as well as answer any questions you may have about the procedure.
Laser Liposuction FAQs for Los Angeles Patients
You may be considering getting liposuction for yourself, but are still seeking information beyond what you've already read. Dr. Mark Youssef wants every patient looking into liposuction at his Beverly Hills-area practice to be educated and feel comfortable with their ultimate decision, which is why he offers answers to frequently asked questions.

You likely already know that liposuction is intended for cosmetic fat removal, not health-related weight loss, but there are still plenty of other facts to learn.
Can Fat Return After Liposuction?
Excess fat appears where it isn't wanted as we gain fat cells and existing fat cells grow larger. Liposuction, also known as lipoplasty, physically removes some of these fat cells from the body, so they're no longer present to create bulges.

As long as you maintain your weight, the fat should stay away. Gaining weight, however, can cause the remaining fat cells to grow, creating new bulges and making the area lumpy as the fat cells grow larger. The best way to keep fat cells small is to eat healthy food in sensible portions and to enjoy regular physical activity, though talking with a medical professional on developing strategies for long-term fat maintenance after liposuction can help.
How Much Fat Can Be Removed In One Liposuction Session?
The amount of fat to be removed depends on the area targeted. In some places, such as the back of the knee, a small amount can make a big visual difference. Larger-scale procedures typically involve 3 to 4 liters, which translates to about 6 to 8 pounds of fat. No more than 5 liters may be removed in one sitting, so patients seeking more fat removal may need to break their procedure into multiple sessions, allowing time to heal between each one.
Will Liposuction Leave Scars?
Since this is a surgical procedure that requires incisions, there will be some small incisional scars. Dr. Youssef's technique makes the scars as minimal as possible, hiding them in areas where they are less likely to be noticed. The scars will fade over time, and using a topical scar cream helps speed up and improve the healing process.

You can give your skin the best chance at healing well by properly caring for it and avoiding smoking. You should also diligently follow all of your after-care instructions to avoid infection or other complications.
How Soon Will I See Liposuction Results?
Liposuction is surgery, so there will be swelling in the weeks after the procedure. This swelling will initially hide the results, but your newer, slimmer lines will become increasingly apparent as your body heals. You can figure on seeing results in as little as six to eight weeks and final results at six months.
Liposuction FAQs and YOU
If you want to explore any of these topics further, or if you have other questions not addressed on this site, you may arrange a consultation to learn how fat removal can impact your specific body type, size, and shape, as well as get answers in person.

Discover more about liposuction from Beverly Hills-area cosmetic surgeon Dr. Mark Youssef.
Medically Reviewed by Mark Youssef, MD 5 stars from 150 reviews
Younique > Santa Monica Med Spa & Cosmetic Surgery >
Patient Reviews
Dr. Youssef and the Younique staff are amazing. Clean office, professional staff and even better results. Younique did a great job with my Los Angeles Laser Liposuction and I could not be happier. Highly recommended.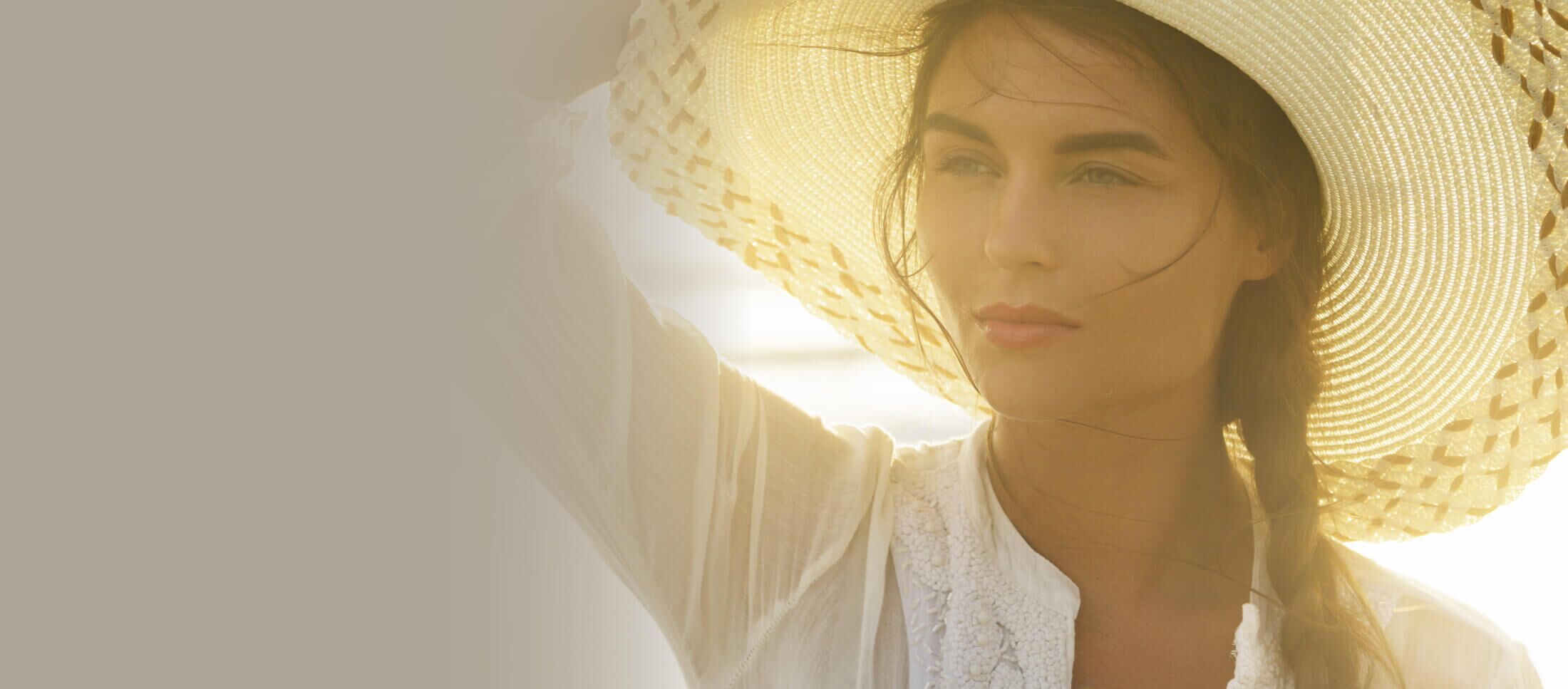 Get A Laser Liposuction Near Me