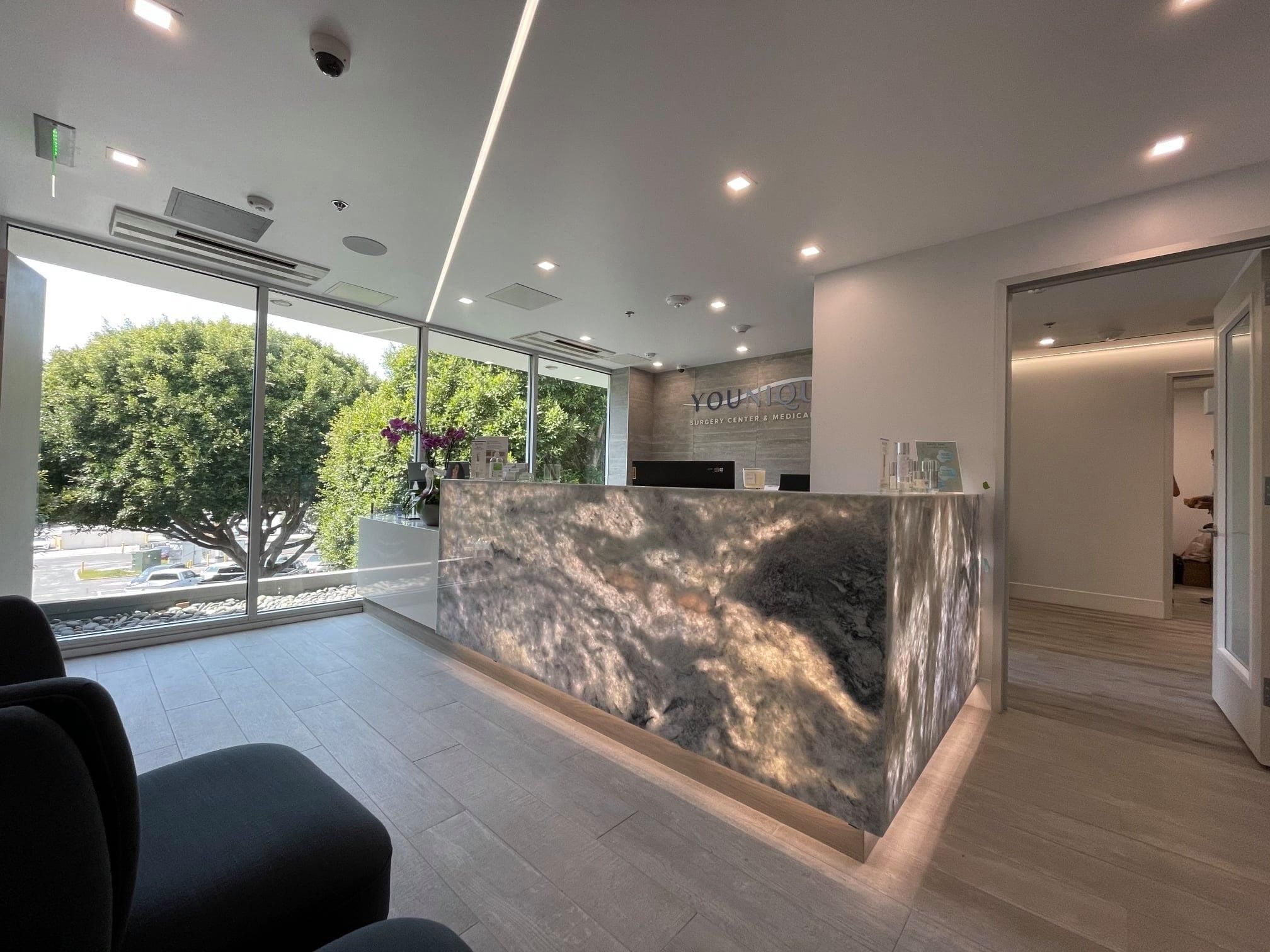 Liposuction Santa Monica
Liposuction is the only way to reliably remove fatty tissue from the stomach while retaining healthy fat deposits in the other areas of your body. Our Liposuction Los Angeles treatment is a simple and easy procedure with a quick recovery time and lightning-fast results.
Trusted Santa Monica Liposuction Center
Liposuction is a procedure in which excess fat is removed from targeted areas. When you're looking for a trustworthy and safe liposuction surgery procedure, we at Younique Cosmetic Surgery can help.
Dr. Mark Youssef, renowned cosmetic surgeon of Los Angeles has performed over 15,000 successful procedures, with a large majority and resonance around his expertise for liposuction surgery.

The city of Los Angeles naturally creates a very competitive culture for health-conscious individuals and we believe that Liposuction may be the best option for someone considering the serious removal of fat.
When Los Angeles residents have excess fat that's preventing them from having the body they want, liposuction surgery may be the best solution. Younique Cosmetic Surgery and Med Spa offers liposuction for trouble spots such as tummy, thighs, arms, back, and nearly anywhere else with extra fat.

As dieting may be a viable option to to get rid of fat naturally, the reality lies contingent on your long term eating habits and the stinginess of fat burning from your body.
What To Expect
When you're thinking about getting liposuction surgery, you must understand what it can entail and what the results will be like. You don't have to worry about going through any pain during the surgery, as anesthesia is administered beforehand.
Depending on which area you're targeting for liposuction, the duration of your hospital stay can vary. It's natural to expect swelling, bruising, soreness, and numbness in the targeted area after liposuction.
You can get the surgery on trouble spots like your stomach, back, thighs, back, or anywhere else with excess fat at Younique.
Should You Get Liposuction Surgery in Los Angeles?
Many people in Los Angeles believe that not everyone can be a candidate for liposuction, but this isn't entirely the case. Liposuction can be the perfect solution depending on your requirements and the kind of body sculpting you want.
If you're an active person but can't seem to get rid of a few trouble areas on your body that end up causing insecurity for you, Santa Monica liposuction can be perfect. Diet and exercise can only go so far in helping you lose weight, and liposuction can help you lose those last stubborn pounds of fat easily.
It would help if you were physically healthy and in stable health before you consider getting surgery. You can get a free consultation with Dr Mark Youssef today before you decide to get liposuction to see if you're a viable candidate for it.
Am I a Good Candidate for Liposuction Surgery?
When many people think of liposuction, they imagine immense, wobbling stomachs in desperate need of correction. But this isn't at all what the modern liposuction procedure is about. Liposuction is about the art of body sculpting and finding the perfect you within.

Those who are into fitness are aware that it's impossible to lose weight from specific areas through exercise and diet. This is because of the way the body functions. The body will always take fat from an equal distribution around your entire body. No matter how many crunches, sit-ups, or other exercises you do, you can't lose fat from a specific area of your body. It's simply not the way your metabolism works.

This means that if you're one of the many that have natural fatty deposits around your midsection, you will never be able to lose this fat alone–at least, not without losing the precious curves around the rest of your body! Many women, for instance, find themselves mourning the loss of their chest before they start seeing results in their belly.
Advantages of the Procedure
Generally, liposuction is conducted to remove excess fat deposits from areas that won't go away despite having a good diet and exercise regimen. It can also be considered in cases of breast reduction.
The main advantage of liposuction is that it is a permanent method to remove the excess fat from your body without worrying about its reappearance (unless you drastically change eating or exercising habits). If you're a resident of health-conscious Los Angeles, you don't need to worry about the excess fat ever coming back.
It can go a long way in boosting your self-esteem and confidence. Feel happier mentally and lighter when you choose to get the surgery on areas that have been bothering you for a while.
Liposuction Near Me Specials in Los Angeles
Dr. Mark Youssef of Younique Cosmetic in Los Angeles offers free consultations to any patient seeking Liposuction Surgery in Los Angeles. Speak with an expert surgeon today!
Muscle Building & Fat Burning vs Fat Removal
Liposuction is the only way to reliably remove fatty tissue from the stomach while retaining healthy fat deposits in the other areas of your body.

Muscle building exercises may increase your health and firm up the area, but they will often bulk up the problem spots as well. When a person diets and focuses on cardiovascular exercises to burn the fat, they lose weight by effectively shrinking the fat cells. However, these fat cells are still present and could expand again in the future. This makes it difficult, especially for patients whose bodies are too stubborn, and whose bodies do not allow them to burn stubborn fat, no matter the exercise or the diet. This is why Liposuction surgery in Los Angeles is regarded as a much higher form of effectivity when compared to dieting.

With liposuction, the fat cells are removed, ensuring that the fat does not return to the are treated. This is what makes liposuction so incredibly important for getting that hourglass figure.
In which areas of the body can liposuction be performed?
Liposuction can be performed in nearly any place fatty deposits exist. This includes the: chin, neck, chest (most common in men suffering from gynecomastia), upper part of the arms, back, abdomen, hips, buttocks, thighs, lower legs, and other areas as needed. Many patients opt to treat several areas at once. For example, a patient may have liposuction on the hips and the thighs at the same time.

See our beautiful results form our liposuction before and afters.
Chin Liposuction
Patients often choose their chin as a place to operate as it drastically improves a person's appearance. Removing fat from your chin allows for a sharper jawline and much more attractive facial definition.

Recovery Time: Chin liposuction is considered the quickest recovering area from surgery.

48hours (though individual patients vary )
Arm Liposuction
Arm liposuction is a very popular procedure for those people who struggle with stubborn fat in the arms even after rigorous dieting and workout plans. Our practice treats patients with goals to achieve the "Angelina Jolie Arms" many women desire, or for women who want to diminish their excessive weight.

Recovery Time: Arm lipo is considered the second quickest recovering area of the body next to the chin.

2-3 weeks (though individual patients vary)
Liposuction for Men
For men, liposuction can be just as effective. Liposuction can be utilized to emphasize a rock hard six pack and make it look even more impressive. Again, in men as well as women there is no way to naturally target weight loss without surgery. All the ab work in the world simply won't help if it's hidden behind a natural veil of fatty tissue that is impossible to lose.
How Does Santa Monica Liposuction Surgery Work
During liposuction, fat cells are removed from the body through a stainless steel tube called a cannula. The fat is vacuum suctioned out, which means the fat cells are completely removed from the body.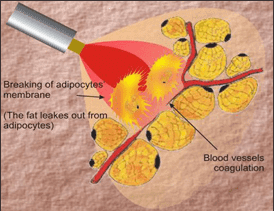 Can I Combine It With Other Procedures?
Depending on the kind of procedures you're looking into getting immediately before or after your liposuction surgery, the risks associated can vary. It would be best to consult Dr. Mark Youssef beforehand to ensure that you can get more than one procedure done before or after your liposuction procedure.
What type of anesthesia is used?
At Younique Cosmetic Surgery and Med Spa, tumescent anesthesia is used. This is a very diluted type of local anesthesia, which is given in large doses to fat tissue. The quantity of liquid used and the medications included cause the skin to be temporarily firm or swollen. This, in turn, makes the blood vessels constrict and causes numbing in the treated area during the procedure.
Recovery From the Procedure
Liposuction is a simple and easy procedure with a quick recovery time and lightning fast results. This makes it an excellent way to improve your appearance and unlock the beauty and strength within. More vitally, liposuction enables you to lose fat from problem areas while retaining a healthy level of bulk.

After the liposuction procedure, patients wear a compression garment for up to 6 weeks. Walking and non-strenuous movements are encouraged, but heavy exercise must wait 2-4 weeks.

Most people can return to work one week after their liposuction surgery. Patients receive full post-op instructions on suture care and everything else they need to know for a successful recovery.
Laser Liposuction – An Alternative Method
Laser liposuction, an alternative method to traditional liposuction, uses pinpointed laser energy to liquefy fat before its removal. The laser allows for highly precise targeting of fat, which means it can be used even in the smaller and more delicate areas.

The laser also offers the benefit of skin tightening. Laser liposuction may be combined with traditional liposuction or used on its own.

SmartLipo is an additional type of laser liposuction, that is ideal for candidates looking to lose under 30 pounds of weight. If this sounds like you and you need SmatLipo near me, simply schedule a consultation using that link!
Medically Reviewed by Mark Youssef, MD 5 stars from 150 reviews
Younique > Santa Monica Med Spa & Cosmetic Surgery >
FOLLOW US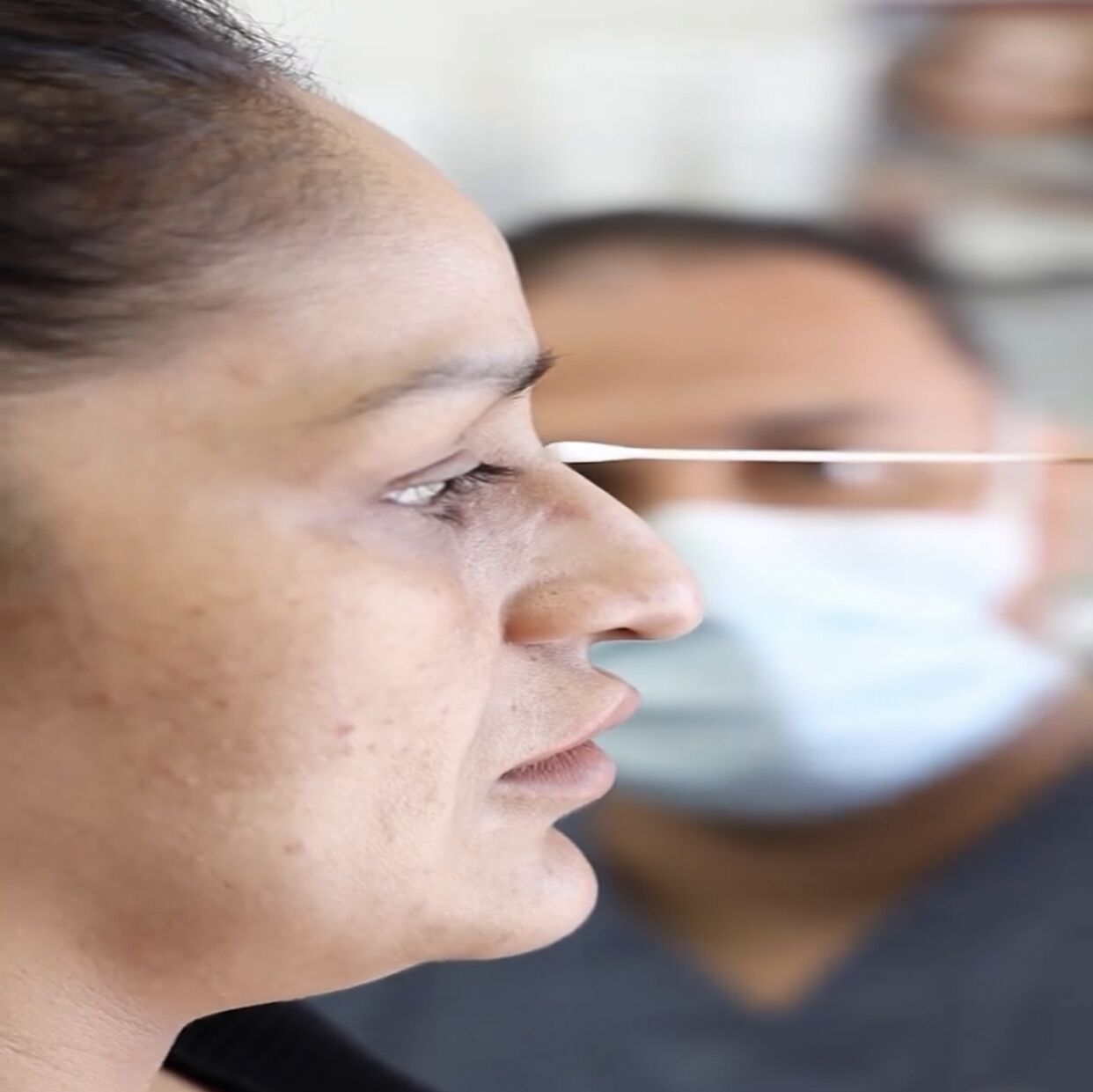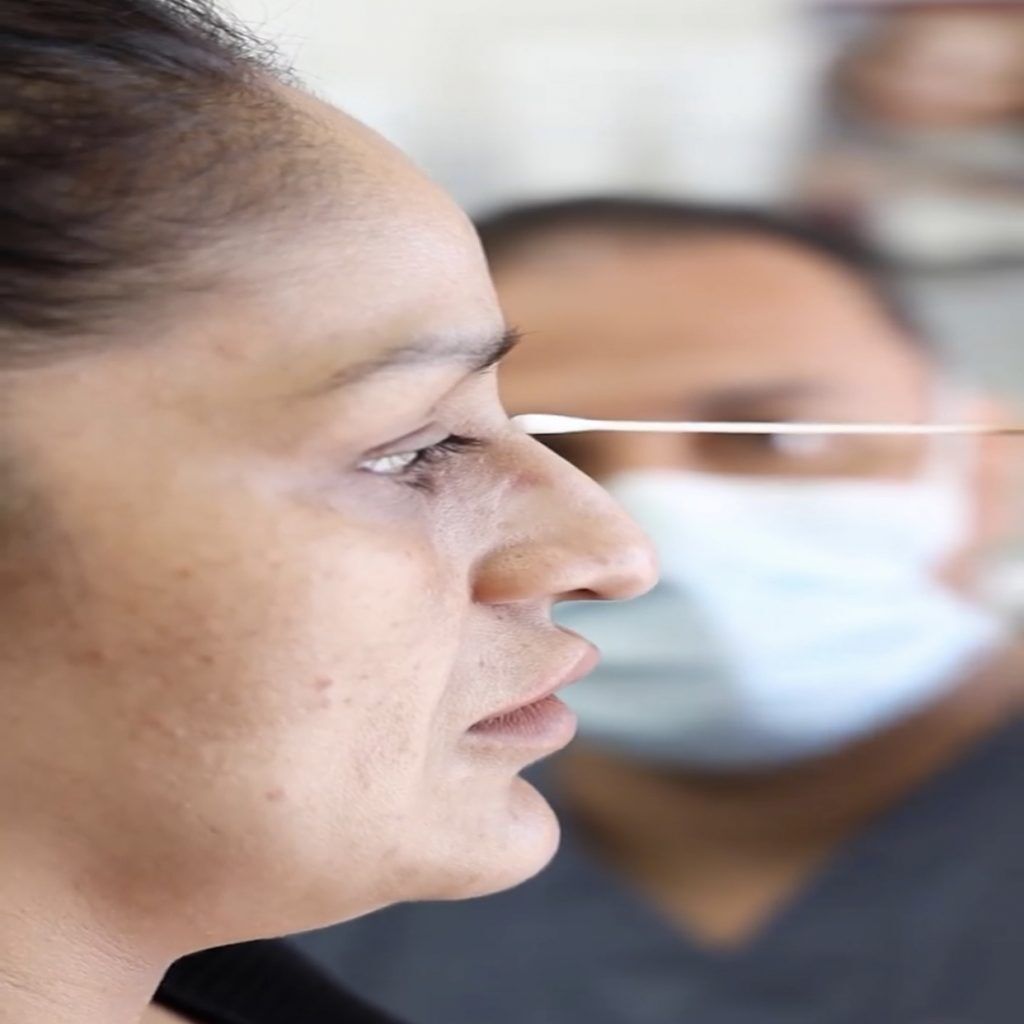 Patient Reviews
Dr. Youssef and the Younique staff are amazing. Clean office, professional staff and even better results. Younique did a great job with my Los Angeles Liposuction Surgery and I could not be happier. Highly recommended.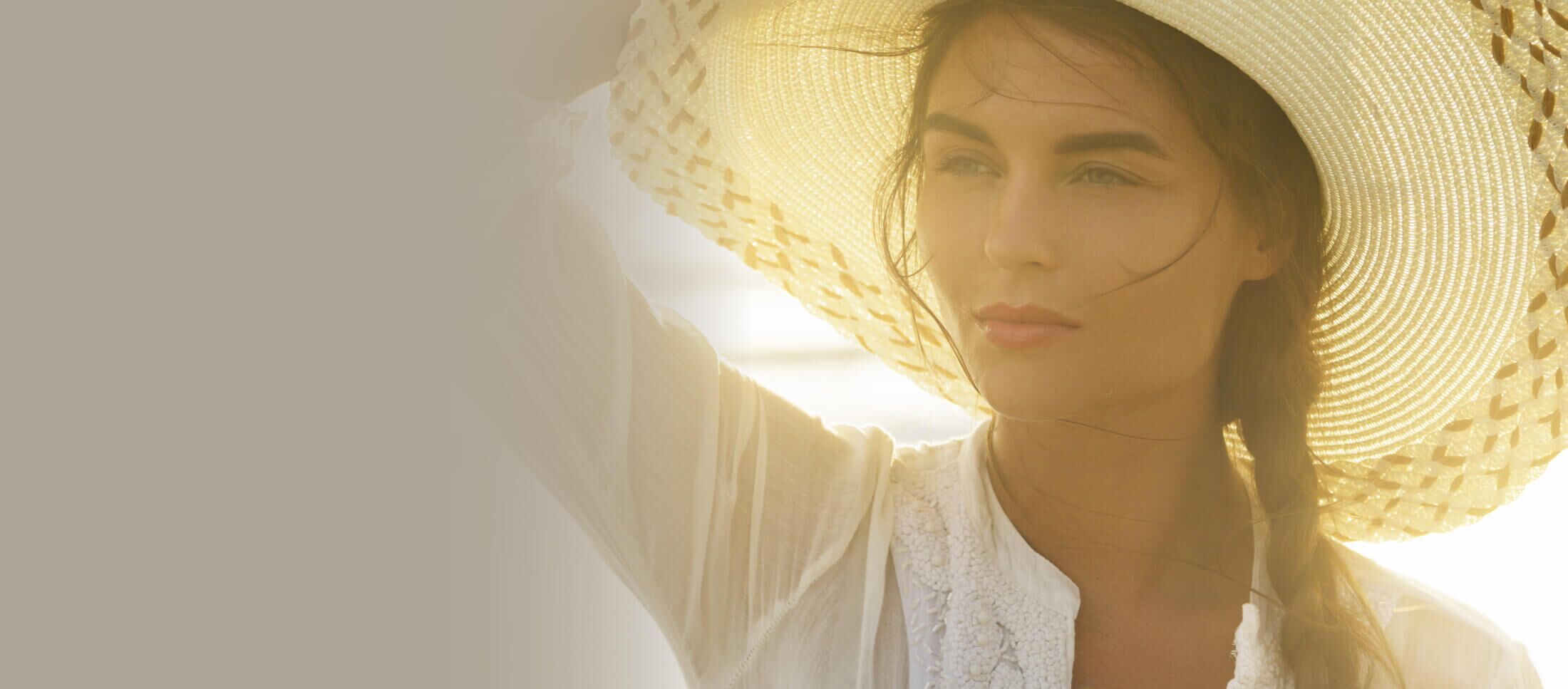 Get Liposuction Near Me Today