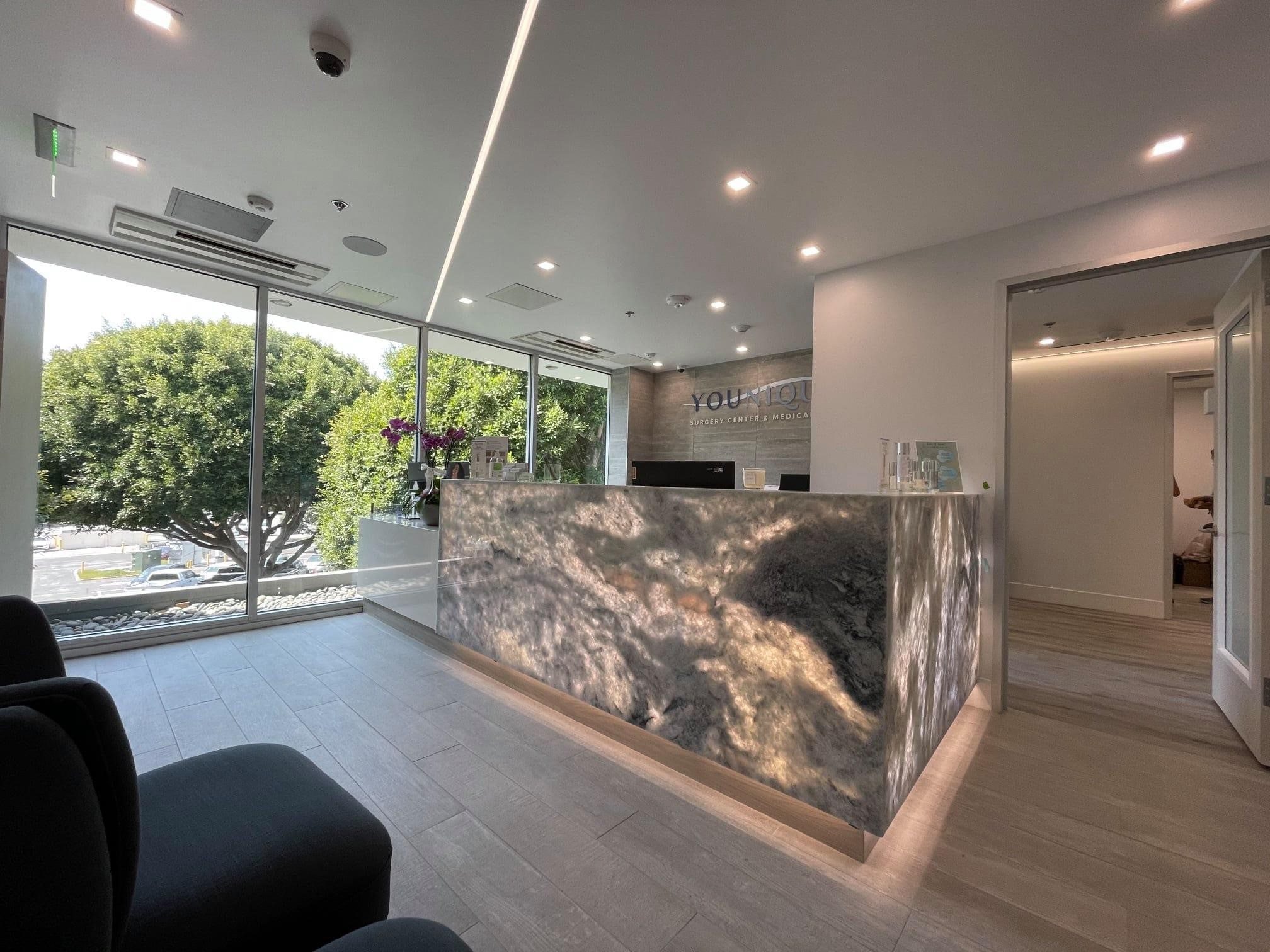 Plasma Rejuvenation Treatment in Santa Monica
Plasma Liquid Facelift in Santa Monica
Enjoy Youthful Results Without Surgery
This liquid facelift treatment consists of processing your blood, taking a portion of the plasma (called PRP), and using a highly specialized proprietary process to condense and thicken your growth factors to become a filler-like substance. The treatment is equivalent to several syringes of filler, such as Juvéderm®, Voluma®, or Restylane Lift®. However, these growth factor injections not only volumize like fillers, they also stimulate a deeper rejuvenation that lifts the face with your own natural growth factors. This is truly the most advanced liquid facelift on Earth. And only offered here at YOUnique!
Benefits
A natural way to lift the face
Volumizes hollow areas
Minimal downtime
Stimulates skin firmness
Stem Cell Facelift Los Angeles
A stem cell facelift is a nonsurgical alternative to a traditional facelift. While regular facelifts involve a trip to the hospital, general anesthesia, cutting the skin, and a longer recovery period, stem cell facelifts do not. They also provide a non-allergenic alternative to regular fillers, since the patient's own cells are used for the procedure.
Stem cell facelifts are performed in a cosmetic surgeon's office. Fat is taken from areas like the lower abdomen, where it is broken up mechanically, and the stem cells are extracted. These stem cells are what differentiates a stem cell facelift from regular fat grafting.
Stem cells are undifferentiated cells, meaning that they are capable of growing into any body cell. The growth factors released by these cells can improve skin tone, tightness, smoothness, plumpness, and overall appearance in a way that fat grafts alone do not. They help restore youth and vitality to both the skin and the underlying fatty tissues by signalling local fat and stem cells within the skin to grow and multiply themselves.
A stem cell facelift only takes about an hour to perform, and can easily be done under a local anesthetic. The recovery time is about a week, and results can eliminate the need for things like conventional facial fillers or Botox.
Better Than a Vampire Facial
The plasma rejuvenation treatment consists of processing your blood to create a high concentration of your own growth factors that stimulate the renewal of collagen and elastin fibers in your skin. We use a special microneedling technique to drive these rich and rejuvenating growth factors into the skin to obtain maximum benefits.
Benefits
Diminishment of fine lines
Shrinking of pores
Brightening the tone of the skin
Hydrating and volumizing the skin to give a more youthful look
Stimulating skin firmness
Medically Reviewed by Mark Youssef, MD 5 stars from 150 reviews
Younique > Santa Monica Med Spa & Cosmetic Surgery >
FOLLOW US
Patient Reviews
Dr. Youssef and the Younique staff are amazing. Clean office, professional staff and even better results. Younique did a great job with my Los Angeles Plasma Rejuvenation Treatment and I could not be happier. Highly recommended.
Are You Ready For The Next Step?