Liposuction Q & A
Younique Cosmetic Surgery and Med Spa
How does liposuction work?
During liposuction, fat cells are removed from the body through a stainless steel tube called a cannula. The fat is vacuum suctioned out, which means the fat cells are completely removed from the body. Fat cell removal is highly effective when compared to dieting. When a person loses weight, they shrink the fat cells. However, the fat cells are still present and could expand again in the future. With liposuction, the fat are gone, so the fat doesn't return to the treated area.
What is laser liposuction?
Laser liposuction uses pinpointed laser energy to liquefy fat before its removal. The laser allows for highly precise targeting of fat, which means it can be used even in the smaller and more delicate areas. The laser also offers the benefit of skin tightening. Laser liposuction may be combined with traditional liposuction or used on its own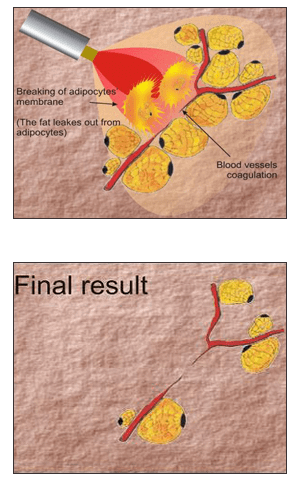 In which areas of the body can liposuction be performed?
Liposuction can be performed in nearly any place fatty deposits exist. This includes the: chin, neck, chest (most common in men suffering from gynecomastia), upper part of the arms, back, abdomen, hips, buttocks, thighs, lower legs, and other areas as needed. Many patients opt to treat several areas at once. For example, a patient may have liposuction on the hips and the thighs at the same time.
What type of anesthesia is used?
At Younique Cosmetic Surgery and Med Spa, tumescent anesthesia is used. This is a very diluted type of local anesthesia which is given in large doses to fat tissue. The quantity of liquid used and the medications included cause the skin to be temporarily firm or swollen. This, in turn, makes the blood vessels constrict and causes numbing in the treated area during the procedure.
What is liposuction recovery like?
After the liposuction procedure, patients wear a compression garment for up to 6 weeks. Walking and non-strenuous movements are encouraged, but heavy exercise must wait 2-4 weeks. Most people can return to work one week after their liposuction surgery. Patients receive full post-op instructions on suture care and everything else they need to know for a successful recovery.