NovaThreads Q & A
What are NovaThreads?
NovaThreads are absorbable threads that are composed of polydioxanone, or PDO-absorbable sutures. These synthetic sutures feature many different shapes that encourage tissue lifting and collagen stimulation. Novathreads are considered extremely safe and have been used in surgical procedures, such as open heart surgery for decades.
At Younique Cosmetic Surgery and Med Spa, Dr. Youssef and his team carefully inserts these sutures beneath the surface of your skin to instantly lift and tighten your skin. The procedure is nonsurgical, and minimally invasive eliminating the need for incisions and the risk of scarring.
Your body naturally absorbs the sutures within four to six months, however the benefits of PDO threads have been known to last roughly 12 months.
How do NovaThreads work?
NovaThreads work in a variety of ways, providing both immediate and long-acting facial rejuvenation. You notice an instant improvement once the threads creating a skin tightening mesh that uniquely lifts your skin and holds it in a more youthful position.
This treatment creates long-acting results through a natural medical process called selective inflammatory response. The sutures trigger your body's immune system to release healing properties and create new collagen.
This cellular response naturally rebuilds the structure of your skin over the four- to six-month healing process. Even after your body absorbs the sutures, the healthy new collagen remains.
Who is a good candidate for NovaThreads?
NovaThreads may be right for you if you notice the youthful "V-shape" of your face is changing from age or gravity. This nonsurgical procedure is safe for all skin types and effectively treats the following areas:
Cheeks
Marionette lines
Nasolabial folds
Neck and jaw
Lips
Although NovaThreads can treat a variety of areas, they're most helpful commonly used around the neck, jaw, and lower portion of your face. Novathreads can easily be used in conjunction with other treatments used for aging facial tissue such as dermal fillers and thermage.
What should I expect from a NovaThreads treatment?
First, the Younique Team discusses your concerns and beauty goals during an initial consultation. Then, they works with you to develop a personalized facial rejuvenation treatment plan. Everyone's facial structure is different and the placement of the NovaThreads depends on your unique needs.
During treatment, you may experience minimal discomfort. Your provider will anesthetize the area prior to inserting the threads maximizing your comfort during the procedure.
NovaThreads treatments typically last 30-60 minutes and don't require major downtime for recovery time. Side effects are minor, such as bruising, swelling, or redness at the injection site.
To learn more about NovaThreads, call or book your individualized consultation online today.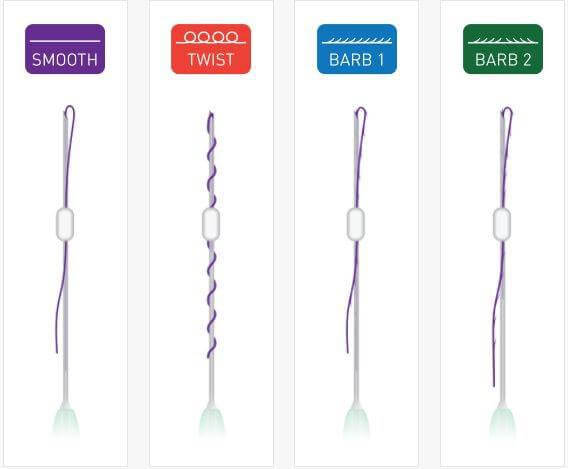 * Different types of Novathreads
Excellent very honest and knowledgable.
There are not enough words to express how pleased I am with every procedure I've had done. Dr. Youssef is an amazing surgeon, not only is he caring but also a perfectionist. All I can say is that it was a life changing experience.
I have been a patient of Dr. Mark for over 10 years and have had MANY procedures done by him and Michelle. I absolutely love their work, and they are also wonderful people! I credit Dr. Mark for making me always look youthful and never overdone. I recommend Younique to everyone I know!
Michelle is amazing. She takes the time to explain everything and has patience.
Always great with Michelle.
Seriously couldn't imagine going to any other doctor. The best!