Santa Monica Dysport®
Dysport® is an injectable treatment for wrinkles that's made from the same neurotoxin (botulinum toxin type A) as Botox®. However, initial reports say the injectable, available in Los Angeles, may produce quicker results than Botox.
Schedule a Dysport Treatment Today
Contact one of our Dysport specialists today for a free consultation.
We respect your privacy, read full privacy policy.
As Featured In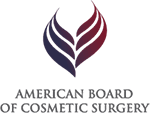 Benefits of Dysport Injections
With Dysport®, wrinkles can begin to fade within one to two days, as opposed to three to five days with Botox®. This is often the deciding factor for women looking to improve their appearance before a big social event.
Side Effects from Dysport
Side effects are similar to those associated with Botox® treatment. Local numbness, swelling, bruising, or a burning sensation during injection are common. These side effects, however, can be mitigated by placing ice on the injection site before and after the procedure, and are mild and go away quickly.