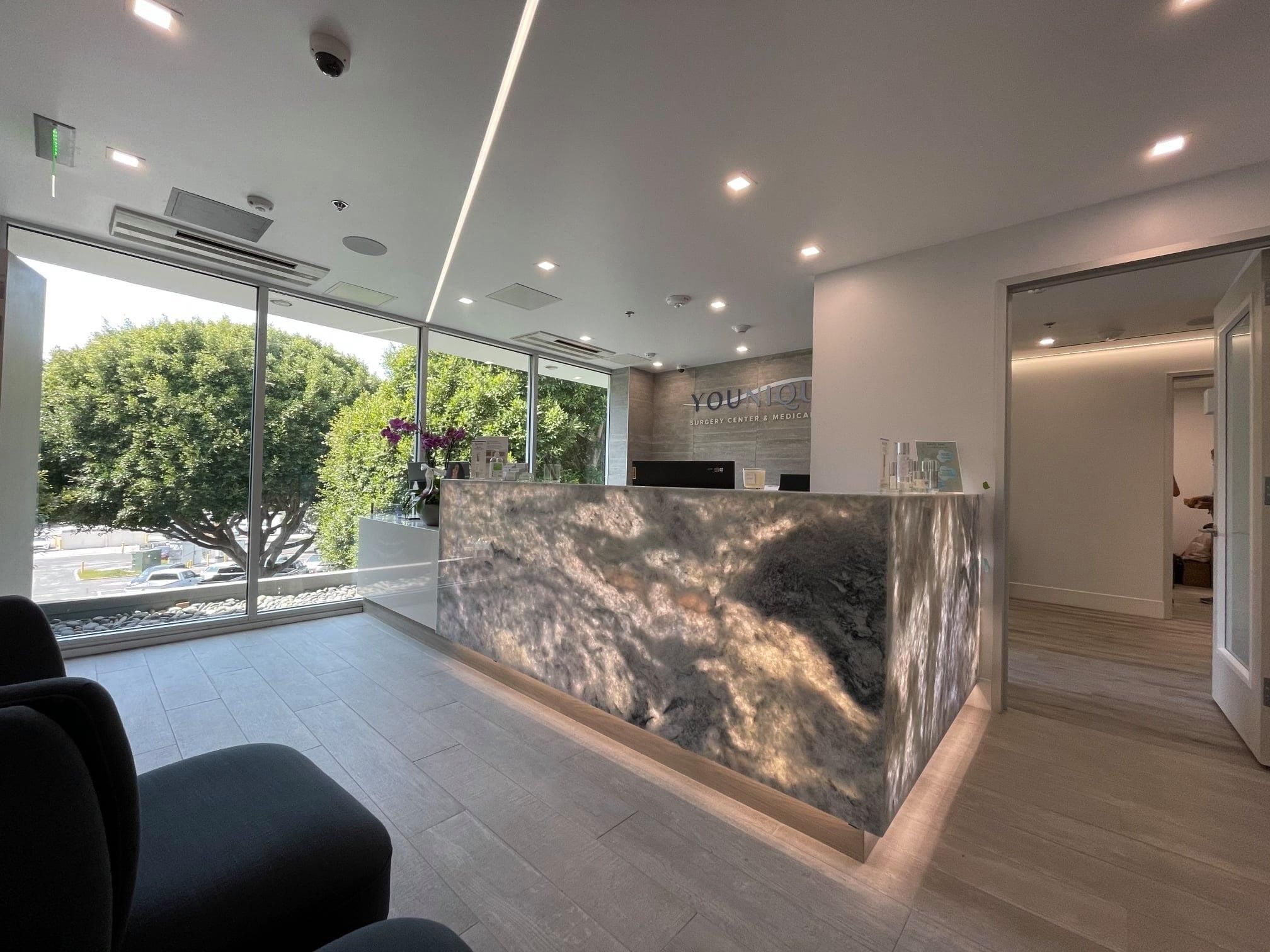 Dysport® Santa Monica
Dysport® is an injectable treatment for wrinkles that's made from the same neurotoxin (botulinum toxin type A) as Botox®. However, initial reports say the injectable, available in Los Angeles, may produce quicker results than Botox.
Get The Best Dysport Deals in Los Angeles
Los Angeles Dysport Treatment Center
Dysport has been very effective in the treatment of reducing furrow and fine lines. Available to you at Younique Cosmetic, this innovative treatment is FDA approved since April 2009. For more than twenty years Dysport has been used throughout Europe and is currently used in 57 different countries around the world.
The cells of your facial muscles need relaxation to reduce the visibility of lines. This treatment relaxes the facial muscles. It brings a distinctive change to your face by lifting the brows and softening your jawlines. The results of this treatment are comparable to putting a wrinkled shirt in the dryer for 10-20 minutes, it leaves your face looking fresh and feeling more youthful than ever before. After treatment, the overlying skin remains smooth and unwrinkled.
What is Dysport?
Dysport is a treatment very similar to Botox. Since its FDA approval in 2009 and extensive success with millions of people in Europe, Dysport has been used to treat frown lines and crow's feet wrinkles. Comparable to Botox, Dysport is used to diminish the appearance of wrinkles or help inhibit wrinkle formation from ever forming in the first place.
How Does Dysport Work?
Dysport is a natural, purified protein also known as (medically known as abobotulinum toxin type A). This purified protein is used to treat muscles and block all signals to those muscles that tell them to contract. Depending on the desired effect and the status of the wrinkles or fine lines that are being penetrated, this can be done in partial or total formation.
Benefits of Dysport Injections
With Dysport®, wrinkles can begin to fade within one to two days, as opposed to three to five days with Botox®. This is often the deciding factor for women looking to improve their appearance before a big social event.
Best Candidates for Dysport Treatment
There are many factors that influence the appearance of wrinkles. Whether your facial wrinkles have been caused by aging, sun damage, or lack of hydration, this is your solution. Effective in ironing out those "rhytides" on your face, there is virtually no waiting time with Dysport. Patients witness a remarkable improvement in just one 10-20 minute treatment within 2-3 days or less. The before and after results will represent a brilliantly youthful, healthier you.
Dysport Common Areas Treated
Dysport is most commonly used to help relieve or eliminate wrinkles and fine lines around the eyes and lips (your smile). It can also be used to elevate the outer eyebrow in some women to give them more of an arch.
Time Frame for Results
The Dysport procedure takes just a few minutes and delivers extremely fast results. Most people who use Dysport have mentioned that they have seen this treatment take effect within the first 24 to 48 hours. The fact that this product offers such fast results is a huge plus over most other treatments. Our dysport injection experts will make you feel and look younger.
How Long Does Dysport Treatment Last?
Normally Dysport lasts up to four months, some patients have reported the effects still remain prominent up to six months. In clinical studies, doctors have seen at least two grades of improvement in frown lines of patients. Injections should only be given by a trained medical professional.
Even patients 60 years young have positively reported the amazing results of using this treatment. It comes highly recommended regarding affordability and noted a visual difference in making their skin look 20 years younger. This treatment is recommended by women and men alike.
Dysport Before & Afters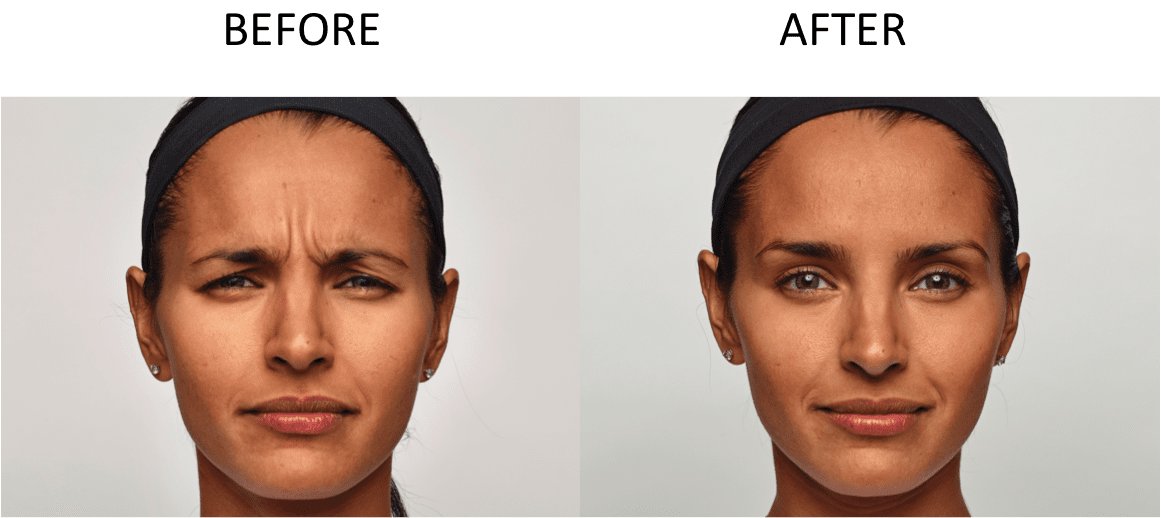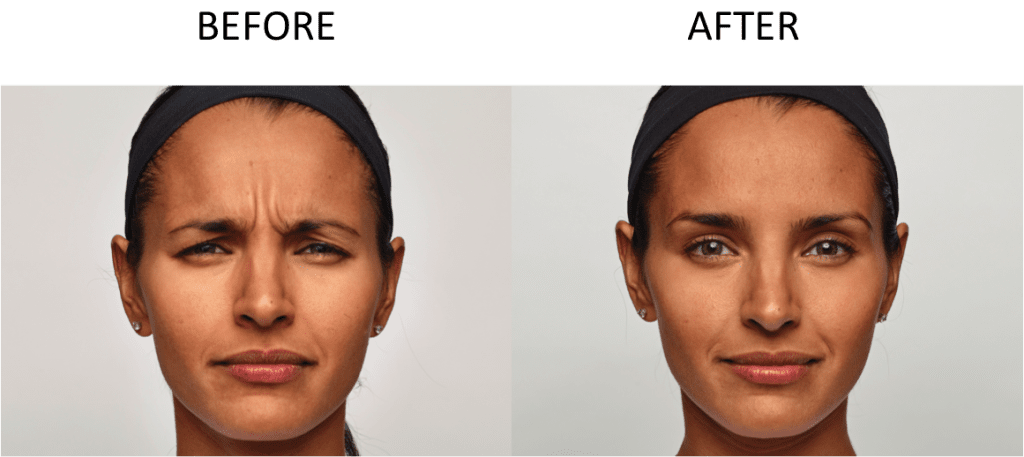 Dysport or Botox?
As a treatment, Dysport is similar to Botox, after all the two belongs to the same drug family. Read the full guide on dysport vs botox.
Dysport is less expensive per unit, although you need more units to get the same results as Botox.
Dysport may be a more cost-effective alternative for very small lines and wrinkles that require just a few injections.
Dysport works in only 1-3 days
Side Effects from Dysport
Side effects are similar to those associated with Botox® treatment. Local numbness, swelling, bruising, or a burning sensation during injection are common. These side effects, however, can be mitigated by placing ice on the injection site before and after the procedure, and are mild and go away quickly.
Dysport Treatment Near Me
It is injected with a tiny needle around your expression lines, targeting the wrinkles that have become more prominent with age or through sun damage. Injections are non-surgical, so there is no recovery time required. You can return to your routine or activities immediately following the treatment. Positively modifying those facial wrinkles has never been easier than with injections.
To recapture your youthful look, call or contact us at Younique Med Spa today. Our professional staff will provide invaluable information and guidance regarding this innovative and effective treatment.
Schedule A Dysport Treatment Near Me
Contact one of our Dysport specialists today for a free consultation.
Medically Reviewed by Mark Youssef, MD 5 stars from 150 reviews
Younique >
FOLLOW US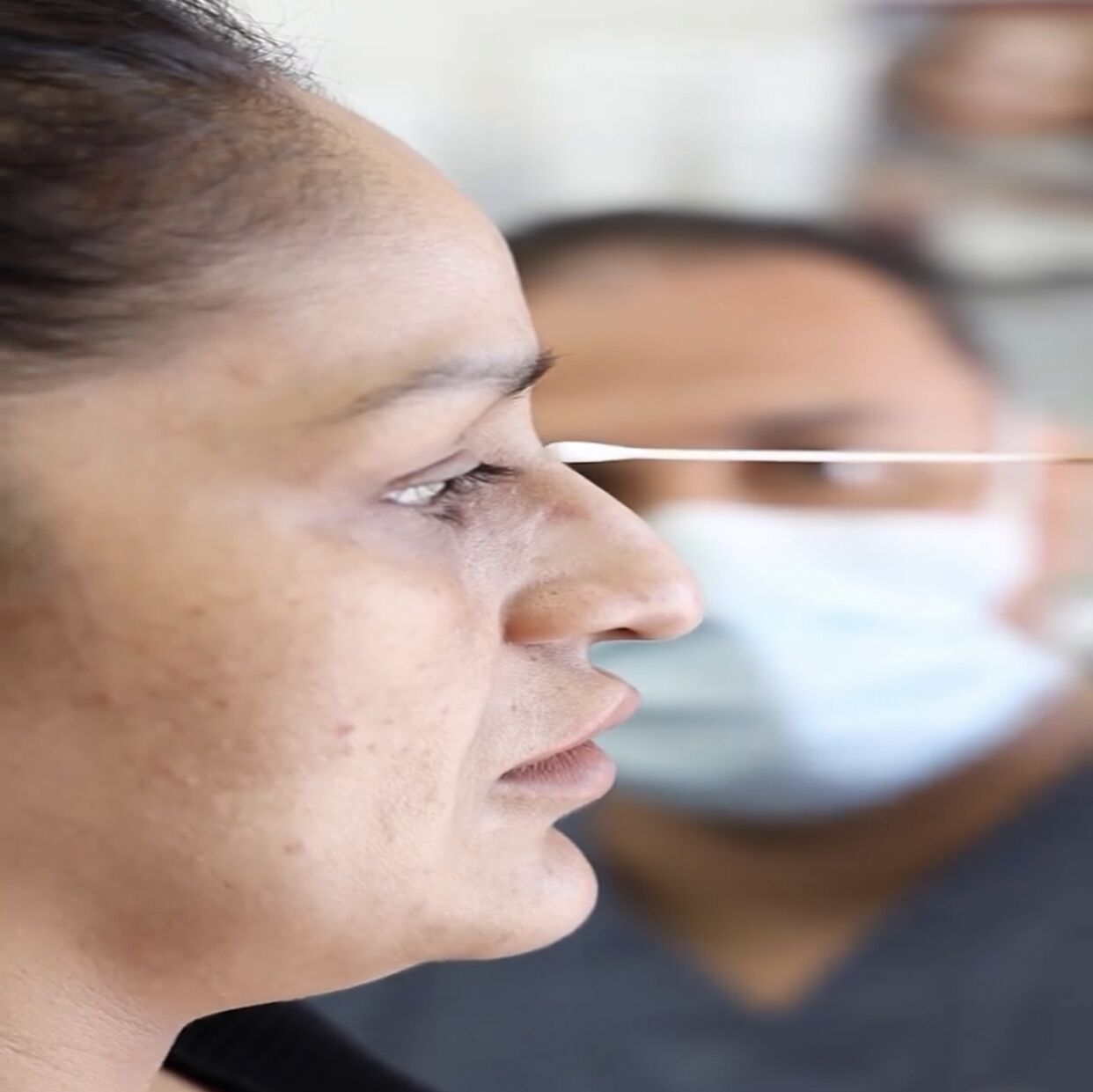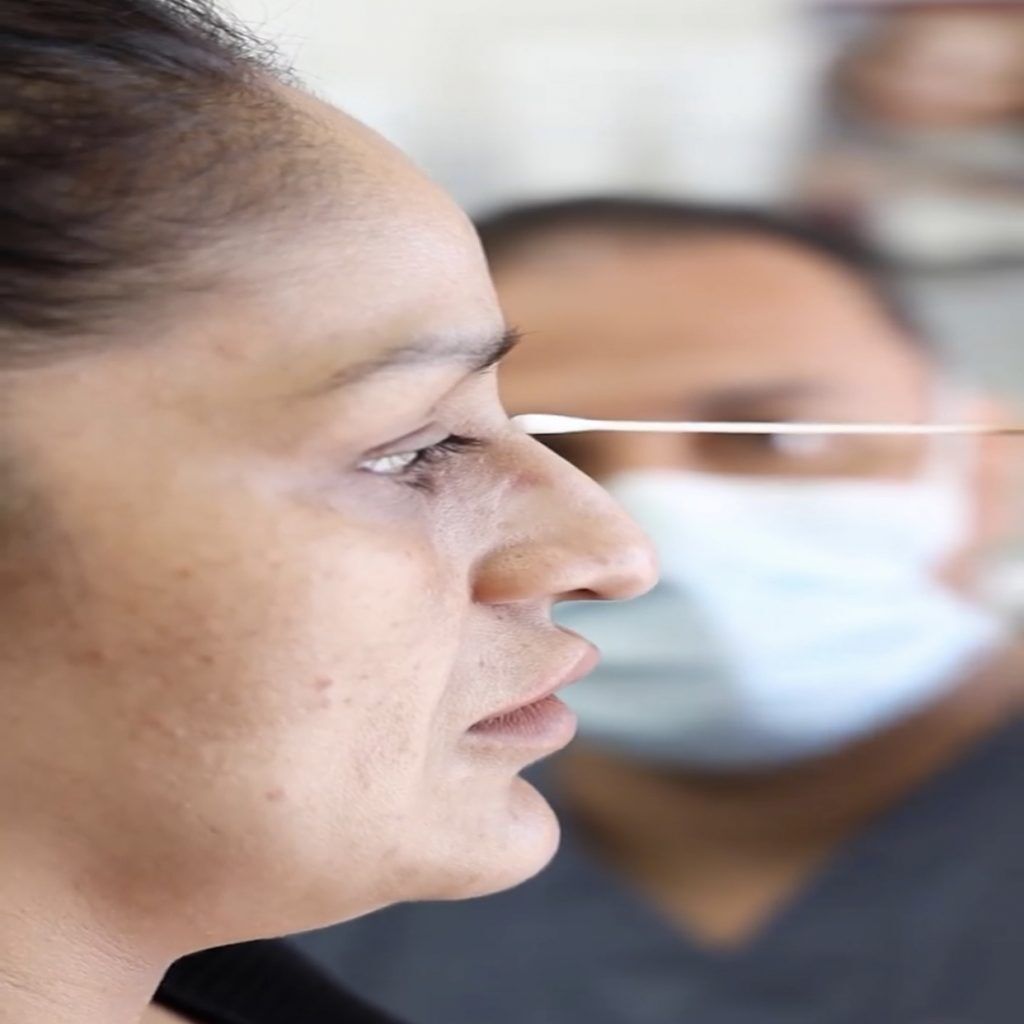 Patient Reviews
Dr. Youssef and the Younique staff are amazing. Clean office, professional staff and even better results. Younique did a great job with my Los Angeles Dysport and I could not be happier. Highly recommended.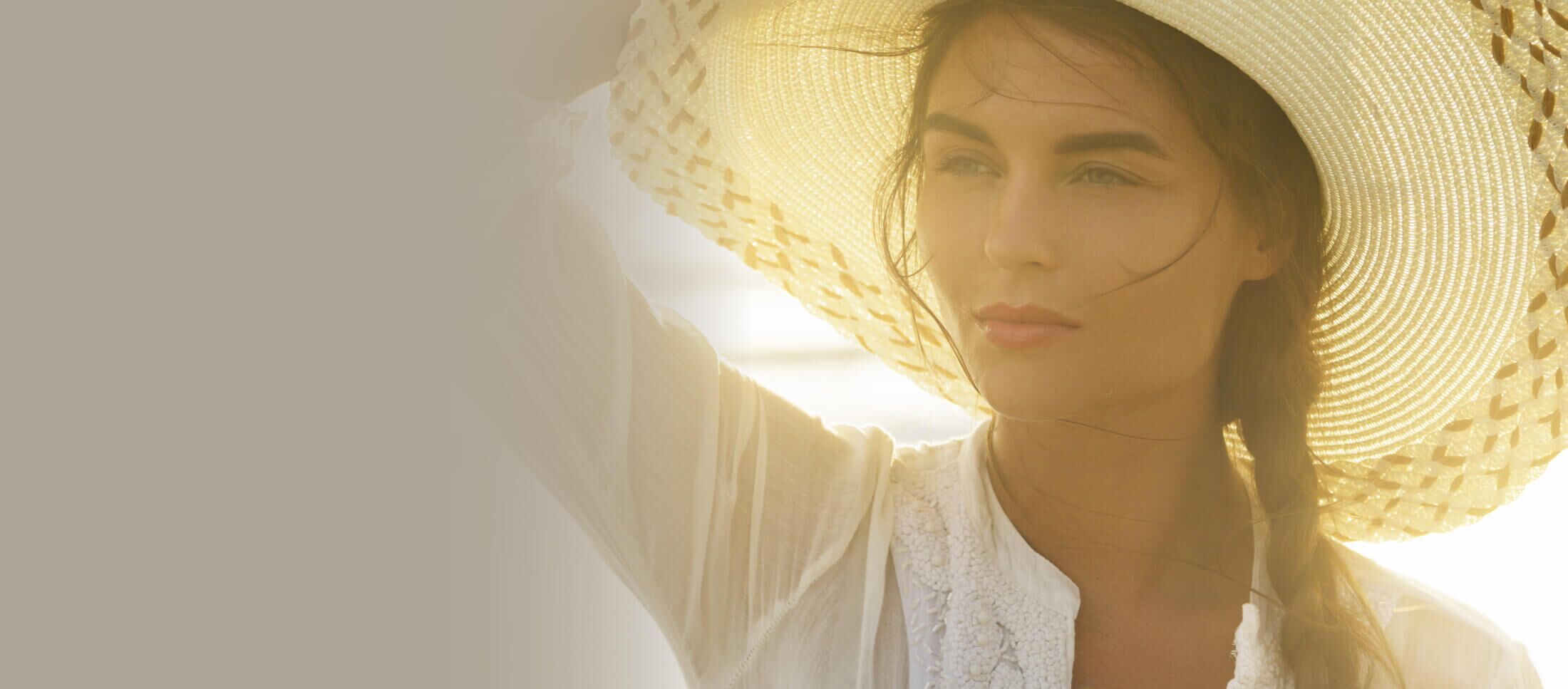 Are You Ready For The Next Step?