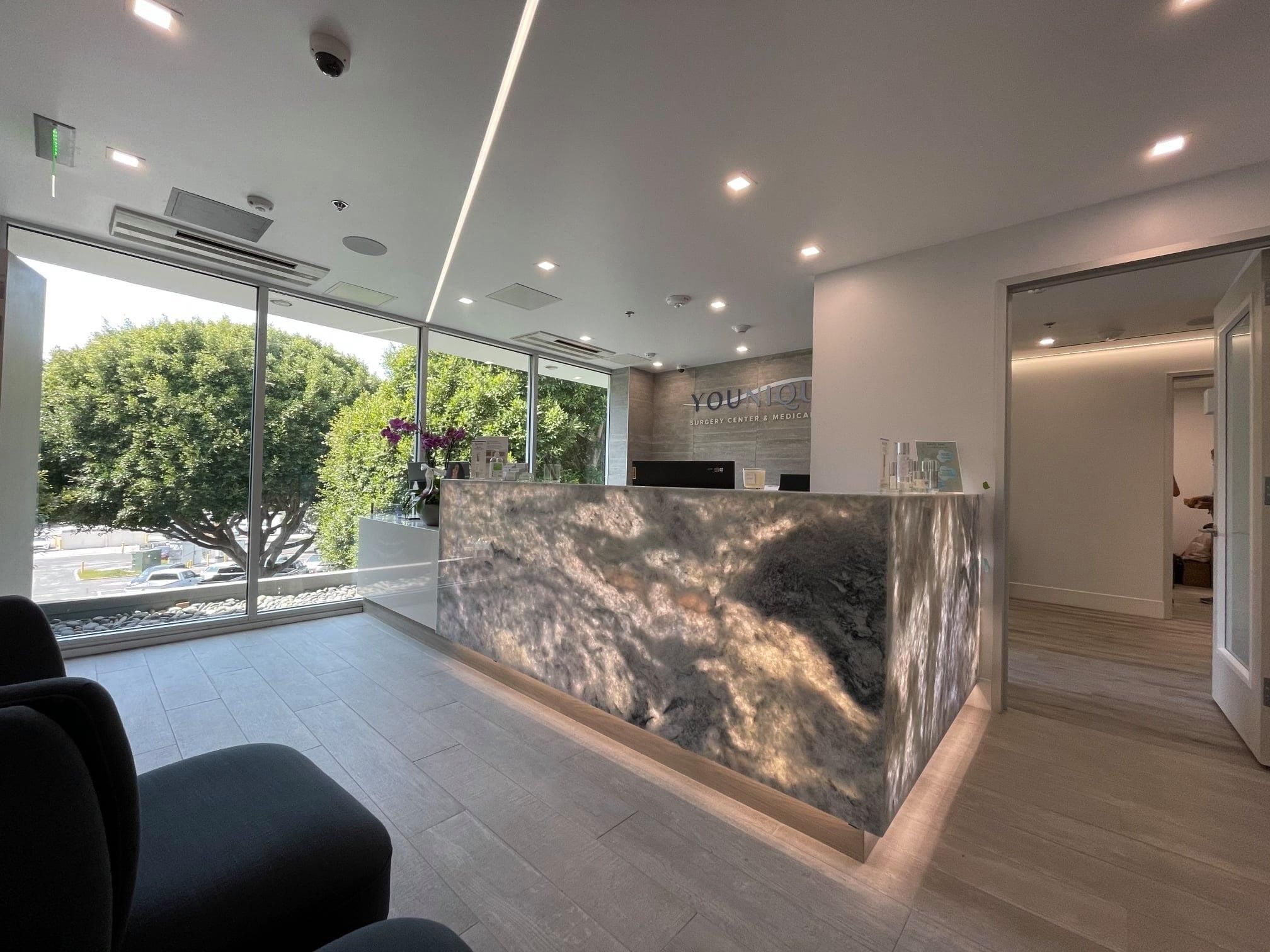 OUTPATIENT SURGERY CENTER
YOUNIQUE SURGERY CENTER
Younique Surgery Center provides an exceptional patient experience in Los Angeles. We offer patients the most advanced & efficient diagnostic & treatment facilities. If you are a Doctor, you may inquire to utilize our Los Angeles surgical facility below.
STATE-OF-THE-ART FACILITIES
BENEFITS OF OUR FACILITIES
Two Pre & Post Op Surgery Centers Available For Rent (Santa Monica & Oxnard Facilities)
In-Building Recovery Center Available
Insurance Quarter To Check Benefits
3rd Party biller to bill professional fees (if needed)
All Major Insurances Accepted
Licensed & Credentialed Staff
AAAHC Accredited
Medicare Accredited (Santa Monica)
Free Parking
GENERAL SURGERY
PLASTIC/RECONSTRUCTIVE
TRANSGENDER SURGERY
ORTHOPEDICS
PODIATRY
PAIN MANAGEMENT
HAND SURGERY
UROLOGY
EAR, NOSE, AND THROAT
GASTROENTEROLOGY
Please email us at [email protected] for all necessary pre and post-op surgery center documents.
Prior to the Date of Surgery
At Younique Surgery Center, we prioritize the safety and comfort of our patients. Prior to your scheduled surgery date, one of our surgery coordinators will contact you to confirm the time of your procedure and provide any necessary instructions. If you have not been contacted by us 24 hours prior to your surgery, please call us.
To ensure a smooth and successful surgery experience, we ask that you follow the guidelines provided by your specialist regarding medications, eating, and drinking. We also recommend wearing loose, comfortable clothing and shoes that can be easily removed. Please leave all valuables, including jewelry, at home as Younique Surgery Center is not responsible for any lost or misplaced personal property.
On the day of your surgery, please plan to arrive at least one hour before your scheduled time. Please bring your driver's license and insurance card with you and make arrangements for a ride home after the procedure.
Younique Surgery Center accepts cash and credit cards as payment. If you have any financial responsibilities for your surgery, one of our team members will inform you prior to the procedure. Thank you for choosing Younique Surgery Center for your medical needs.
Recovery After Your Surgery
To ensure the best possible recovery after your procedure at Younique Surgery Center, we will be in touch with you within 24-48 hours to check on your healing and comfort. If you experience any difficulties or severe discomfort, please do not hesitate to contact your physician or our staff, available between the hours of 9:00 AM and 5:00 PM Pacific Standard Time.
Once you have returned home, you may be asked to complete a patient satisfaction survey. Your feedback is invaluable to us as we strive to continuously improve our services. Thank you for choosing Younique Surgery Center for your medical needs.
At Home Care
Once you've arrived back in your home, a nurse from Younique Surgery Center will call you within 24-48 hours following your procedure to check on your healing and recuperation.
If you have any difficulty or extreme discomfort, you should contact your physician immediately. You may call us between the hours of 9AM (PST) – 5PM (PST).
You will then be given a patient satisfaction survey and asked to complete it and return it bac to our staff. We appreciate your feedback as it helps us continue to understand how to improve our services.
OUR MISSION
At Younique Surgery Center, we are committed to delivering exceptional care and service to our patients in Los Angeles, Hollywood, Beverly Hills, and the surrounding areas. We believe that every individual deserves to be treated with compassion and respect, and we go above and beyond to make sure that your experience with us is enjoyable and meets your expectations.
As a leading provider of cosmetic surgery and procedures, we are dedicated to staying at the forefront of the industry and offering our patients the most advanced, result-driven treatments available. Our mission is to provide the highest level of care and customer service while helping you achieve your desired results."
We are dedicated to helping you achieve all of your surgical goals
Dr. Mark Youssef maintains a local focus backed by international expertise. He is a Diplomate of the American Board of Cosmetic Surgery. Utilizing Dr. Youssef's surgical precision with state-of-the-art equipment and technology, we feel confident in our ability to help you achieve renewed confidence, a healthier lifestyle, and increase your overall wellness.
---
Accepted Insurances


Our Locations Available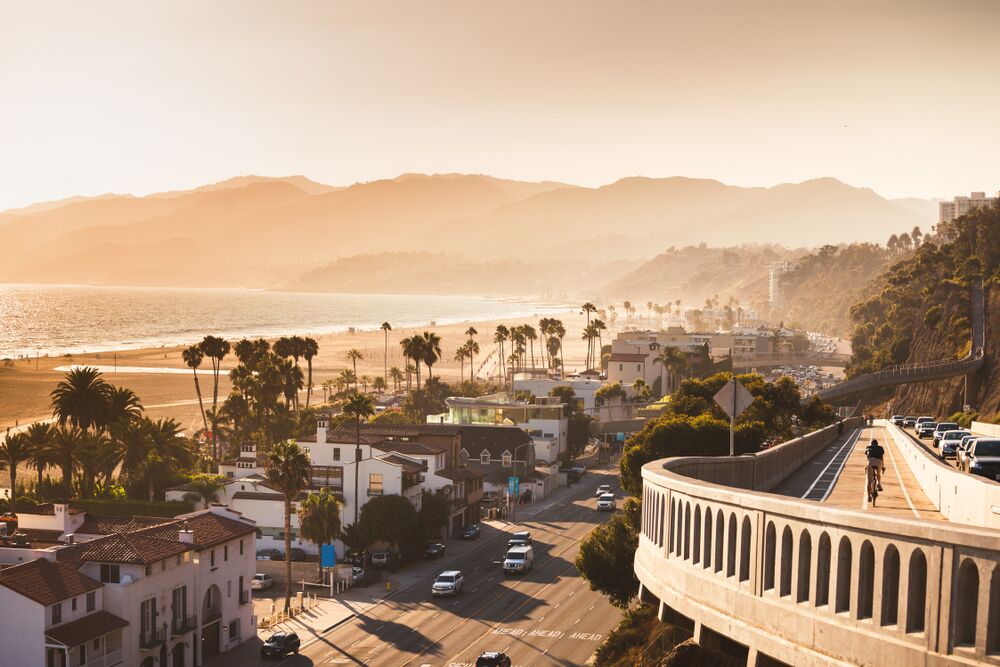 Younique Surgery Center
Santa Monica, CA
1317 5th St #200, Santa Monica, CA 90401
(310) 434-0044
Testimonials
Absolutely love my results and the staff was so kind and informative. This is now the only place I'll go to!
This is an amazing place with amazing people. I take all my sedation cases to Dr. Youssef's wonderful surgery center, with his amazing team of nurses, scrub technicians, and nurse anesthetists (who I by far prefer as they are safer, less arrogant, and more reliable than the centers I have been to before). The anesthesia care is great, and where possible we prefer to use non-narcotic analgesia, and we ALWAYS use Exparel, a long-acting (3 days!!!) local anesthetic that leaves people almost pain free (slight discomfort). I would not hesitate to get surgery at this clean, outstanding facility with it's team of compassionate care providers.
I highly recommend Younique. Lindsey is obviously is very professional while at the same time extremely pleasant and was responsive when she perceived I was experiencing discomfort during the procedure. She answered all my questions. She never tried to "up-sell" me more services, which I appreciated. She was thorough. The front desk, Oona, was extremely nice as well. I get regular facials with Kristina there, who is great.
Elizabeth Sullivan
2022-10-01
Dr. Ran was fantastic. Went in for help with my TMJ, and not only did she take the time to explain exactly how the treatment would work, but was very helpful educating me about additional steps I could take to supplement her work and improve the condition.
Lindsay is the best and is so in tune with my personal needs. I gave her an A+ plus
Michele was wonderful and made me feel at ease. Not to mention, I love the resultant Looking forward for my next appt!
Younique has the best staff ever! I'm always greeted with happy faces! I've gone in for Botox and lip filler & each time I've had an appointment I've noticed the attention to detail and prep procedures they take! Knowing that they take their time to listen to the description of what you want and taking the time to prep and consult you has made me feel the most comfortable and also trust the work they do here! Not to mention the techniques they use! I've gone to one other medical spa where they botched my lips only to return to Younique and have them fix it. Never cheating on you ever again! Lol!
Jan Baron Shames
2022-07-27
Every person from the front desk, PA, RN, to the provider is an example of a caring, talented professional . I never feel rushed or uncared for, everyone listens and provides the best and most professional of care .
I've been to Younique medical spa a few times for Botox and fillers that were done by Lindsey she is wonderful and Super professional. I absolutely love there staff, everyone is super nice from the time you walk in till you leave. I would highly recommend there services! Thanks Veronica for always taken care of me 😊
---
MEET YOUR SURGICAL TEAM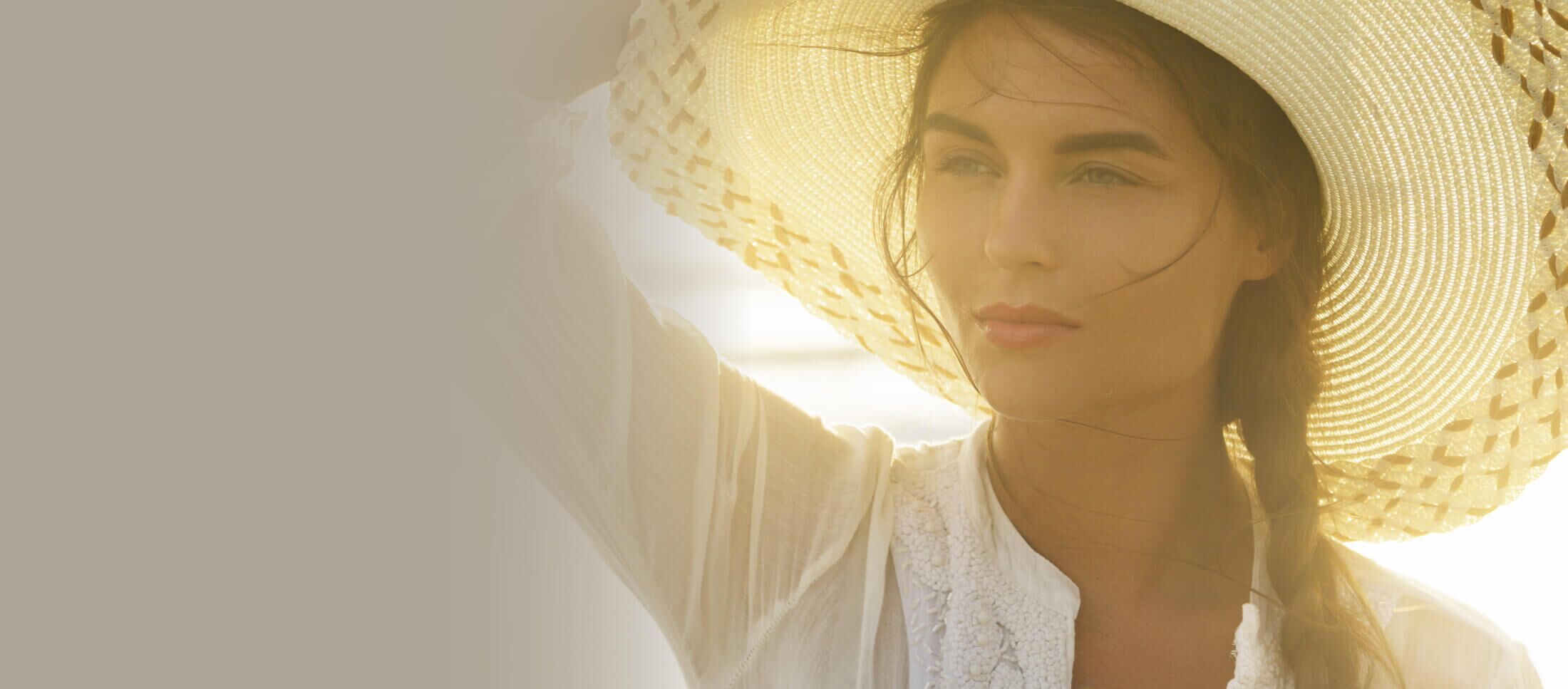 ARE YOU READY
FOR THE NEXT STEP?