Juvederm Voluma®in Santa Monica
When Voluma filler is injected into the cheeks, this non-invasive treatment is capable of lifting the lower half of the face. As with any injection, you may experience minimal bruising, swelling, and tenderness. Most symptoms only last 24 to 48 hours after treatment, but can last up to seven days, and up to two weeks for all residual swelling to subside.
This dermal filler is highly recommended by Dr. Mark Youssef to patients who desire facelift-like results and to those not needing surgery quite yet, but who are looking for a fresh and youthful appearance.
Get Voluma Filler From Experts
Request a free consultation for a non-surgical facial filler. Long lasting results!
We respect your privacy, read full privacy policy.
As Featured In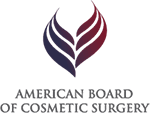 Facial Filler for Your Cheeks
Dr. Mark Youssef and his expert injectors here in Santa Monica, California, love Voluma®. It was introduced to YOUnique as a new dermal filler in November 2014, as well as approved by the FDA as the first cheek hyaluronic acid. Juvéderm Voluma® has been statistically proven as the first, longest-lasting filler, with studies showing that it can last up to two years.
This filler doesn't just fill, but is becoming famous for lifting in the mid-face areas. Juvéderm Voluma® is capable of restoring a look that you once had, but have lost over the years. This strong and conservative filler is one of the beginning procedures of a facial rejuvenation process our artists at YOUnique offer. Voluma® has become a staple through our customized treatment plans, and is praised for its conservative approach to a better you.
What is a Voluma® Treatment Like?
We strongly suggest coming to your appointment with a clean face. Prior to treatment, the area will be thoroughly cleansed with Hibiclense® and alcohol. Depending on your pain tolerance, we typically will apply numbing cream to the desired area about 15 to 20 minutes prior to treatment. Voluma® is typically mixed with a numbing agent called lidocaine for a more painless experience. This tends to wear off about 20 minutes after your treatment, but can last longer depending on the amount used during your injections. Immediate results can be seen after with little to no down time.
Things to Consider Before & After Injection
Some things to consider before and after your treatment are discontinuation of all blood thinning medication one week before and after your treatment, which includes, but is not limited to:
aspirin
warfarin
dipyridamole
clopidogrel
nonsteroidal
any anti-inflammatory drugs
fish oil
vitamin E supplements
St. John's Wort
garlic tablets
ginkgo biloba
Alcohol
Avoid consumption of alcohol 24 hours before and after treatment of Voluma® to minimize risks of bruising. You should know that Juvéderm Voluma® is a hyaluronic acid-based dermal filler, and it is not permanent.
Voluma® is the foundation of an artwork our expert injectors offer to our patients. The facial rejuvenation plans our providers strategically put together for each one of our patients benefits them with immediate and longer-lasting results. Providing this approach to our patients will give them a more natural appearance, leaving them with more realistic results each time they come to YOUnique.
At YOUnique, it is our goal to get you the long-lasting results we are all looking for with our treatments. The artistic approach our providers offer leaves you with some of the most natural and conservatively enhanced looks there are to offer in our industry. If followed appropriately, our treatment plans will leave you looking better than most patients expected. Aging gracefully is a look our expert providers are capable of achieving, and it can start today by scheduling your first treatment of Juvéderm Voluma®!