Dry Skin Treatments
The best way to alleviate dry skin, whether it's winter dry skin, or simply dry skin caused by a lack of moisturizing is to rejuvenate and revitalize your skin with a dry skin treatment.
At Younique Comsetic, we offer an arrange of hydrating cleansers, such as hyaluronic acid, exfoliating cleaners, and lotions for dry skin. If these aren't enough, we often recommend our dry skin treatment here at our Los Angeles dry skin treatment med spa.
Dry Skin Treatments
Get the bst treatments and remedies form Younqiue Med Spa.
We respect your privacy, read full privacy policy. This site is protected by reCAPTCHA and the GooglePrivacy Policy andTerms of Service apply.
As Featured In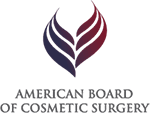 Get the best remedy for dry skin in winter.