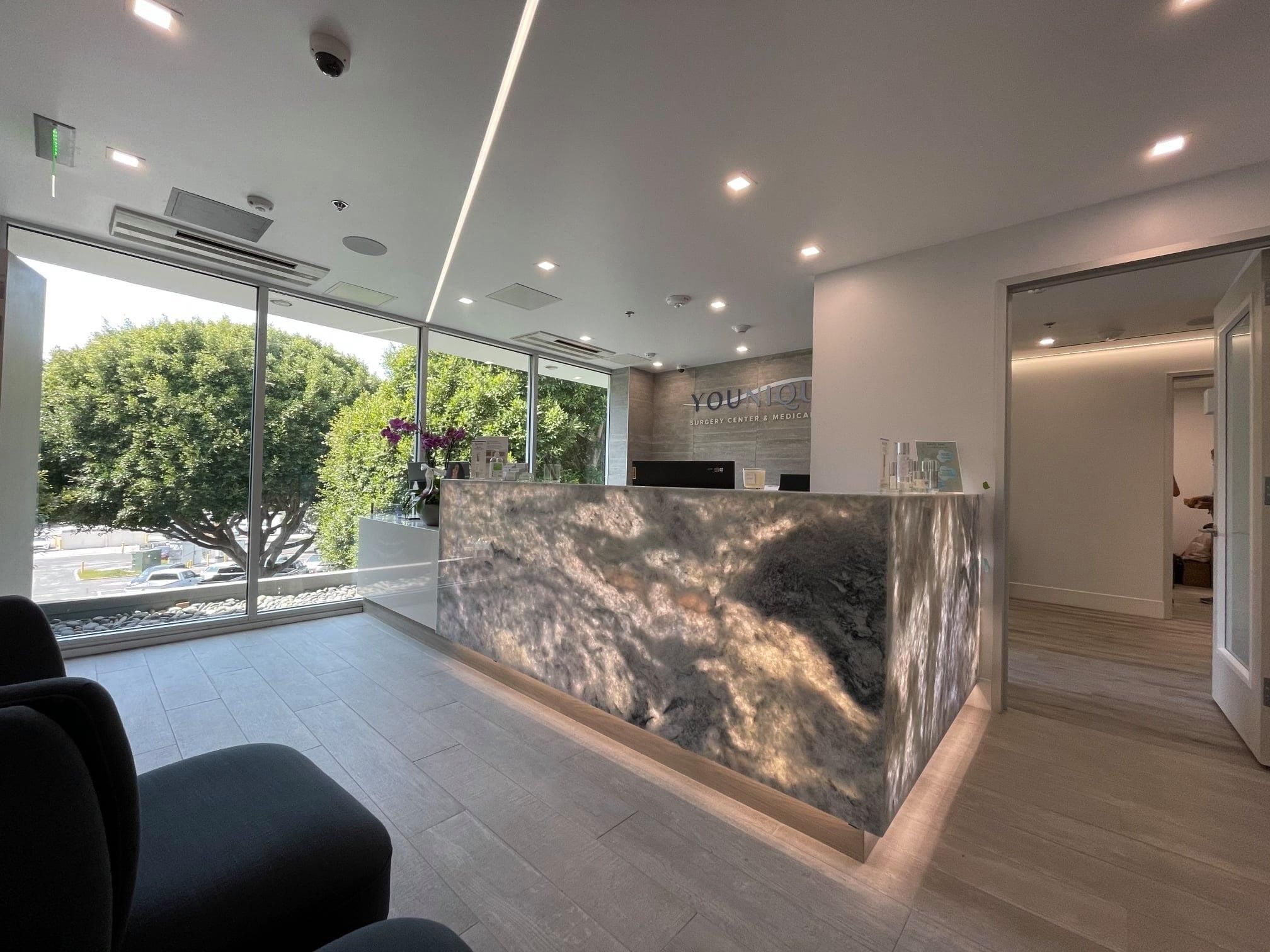 Laser Skin Resurfacing Santa Monica
Learn More About Laser Skin Resurfacing
Our team of specialists will answer your questions within 24 hours!
If you have wrinkles around your forehead, eyes or mouth or have fine lines or scarring from acne, you may be the perfect candidate for Laser Skin Resurfacing. Sometimes referred to as a laser peel, laser skin resurfacing is designed to reduce facial wrinkles and irregularities in the skin. The treatment directs concentrated, short beams of pulsating light at the desired area. This process safely removes irregular skin by the layer.
What is Laser Skin Resurfacing?
Laser skin resurfacing uses laser light technology to remove the outer layers of aged and sun-damaged skin while simultaneously stimulating the underlying skin. This works to form additional collagen and improve wrinkles. Upon healing, the result is skin that is both tighter and smoother.
There are many anti aging methods on the market, but laser skin resurfacing has proven more effective than over the counter anti-aging serums and creams.
How Does Skin Resurfacing Work?
High intensity laser light has the ability to trigger natural reactions through micro wounds which are made by passing the lasers through a special lens. This allows a very small focused portion to penetrate the skin to decrease fine lines and wrinkles.
It has been shown that lasers have been more effective in treating skin issues than have topical creams, as the lasers actually combat the fine lines and wrinkles that exist within the underlying tissues rather than only treating the problem on a surface level.
If you're ready to experience younger, more vibrant and clearer skin, book your next Los Angeles Laser Skin Resurfacing appointment with Dr. Mark Youssef and the team at Younique Cosmetic Surgery and Med Spa in Santa Monica, CA. Call (310) 434-0044, fill out our online form or begin an online chat with our team today.
The Benefits of Laser Skin Resurfacing
Studies from the U.S. National Institutes of Health note that laser resurfacing technologies seek to improve the texture, tone and pigmentation of the skin and that "…the appropriate laser not only tightens the skin somewhat but also improves the appearance of lentigines, rhytides, skin texture, and a wide variety of scars."
Some of the many additional benefits of laser skin resurfacing include:
Restores sun-damaged skin
Chicken Pox scar reduction
Acne scar reduction and treatment of pockmarks
Reduction of fine lines and wrinkles
Reduction of liver spots or age spots
Reduces the size of your pores
Reduces uneven skin tones
Virtually painless procedures available
Downtime for recovery can be minimized
Laser Skin Resurfacing Before And After Photos
There's a lot to love about the results of laser skin resurfacing! View our laser skin resurfacing before and after photos below.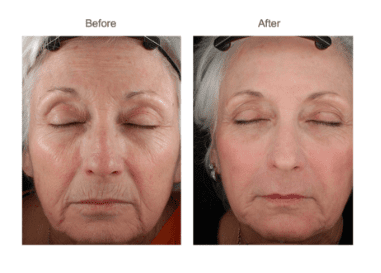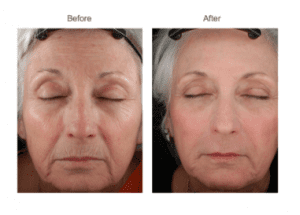 Laser Skin Resurfacing Treatments We Offer
At Younique Cosmetic Surgery and MedSpa, we offer the most popular laser skin resurfacing and microlaser peel methods available including:
CO2 Laser Skin Resurfacing
Pixel Laser Resurfacing
Fractional Laser Skin Resurfacing
Non-Fractional Laser Skin Resurfacing
Ablative Laser Skin Resurfacing
Non-Ablative Laser Skin Resurfacing
Our experienced and educated team of professionals can walk you through our many options and guide you toward choosing the very best method for your skin type.
Superficial Hand-Piece Video – Watch
Who Is Eligible for Laser Peel Treatment?
Laser skin resurfacing treatment (laser peel) works effectively on all colors of skin, and the settings of the laser are modified with different types of skin. For anyone who wants to restore the youthful look of their skin and reverse damage that has been done, this procedure is a great choice.
The most frequently laser-treated areas are:
Patients often initially have the treatment done on their faces, and they are so impressed by the results that they decide to have the procedure done on other parts of the body as well.
Laser Skin Resurfacing for Acne Scars
Pixel laser treatment for acne scars is also an option for those who do not necessarily have aged skin but do have scarring that they would like to minimize or erase.
Healthline notes that 95 percent of people with acne deal with acne scars. Dermabrasion may not always effectively target these stubborn areas of the skin. But the Mayo Clinic attests to the efficiency of laser skin resurfacing acne scars, citing that it can be used in treating "mild to moderate acne scars."
Watch – Deep Fractional Resurfacing Hand-Piece
Skin Resurfacing Downtime and Healing
Healing and recovery from treatment depends on the method of skin resurfacing used. In general, most treatments offer a short healing time and better stimulation of the collagen for a boosted effectiveness of treatment. If a patient goes in for multiple treatments, they will have a cumulative effect. The skin will continue to improve with each of the sessions, and the treatments will build on one another.
Most patients get between three and six treatments, with four to six treatments in between each of them. Maintenance treatments can then be scheduled every six months to a year. After a Pixel skin treatment, recovery time is generally about five to seven days, in contrast to the fully ablative lasers that were once used that would leave patients with red skin for a month.
Patients should avoid having the procedure done when they have applied self-tanners or had a great deal of sun exposure within the past four weeks.
Laser Skin Resurfacing Treatment with Boiron Calendula
Book Your Los Angeles Laser Skin Resurfacing Appointment
Ready to experience the dramatic change that our acclaimed laser treatments can provide for your skin? Get started today by calling Dr Mark Youssef and the experienced staff at Younique Med Spa in Santa Monica, CA. Use our online chat, complete our appointment form or call us today at (310) 434-0044.
Medically Reviewed by Mark Youssef, MD 5 stars from 150 reviews
Younique >
FOLLOW US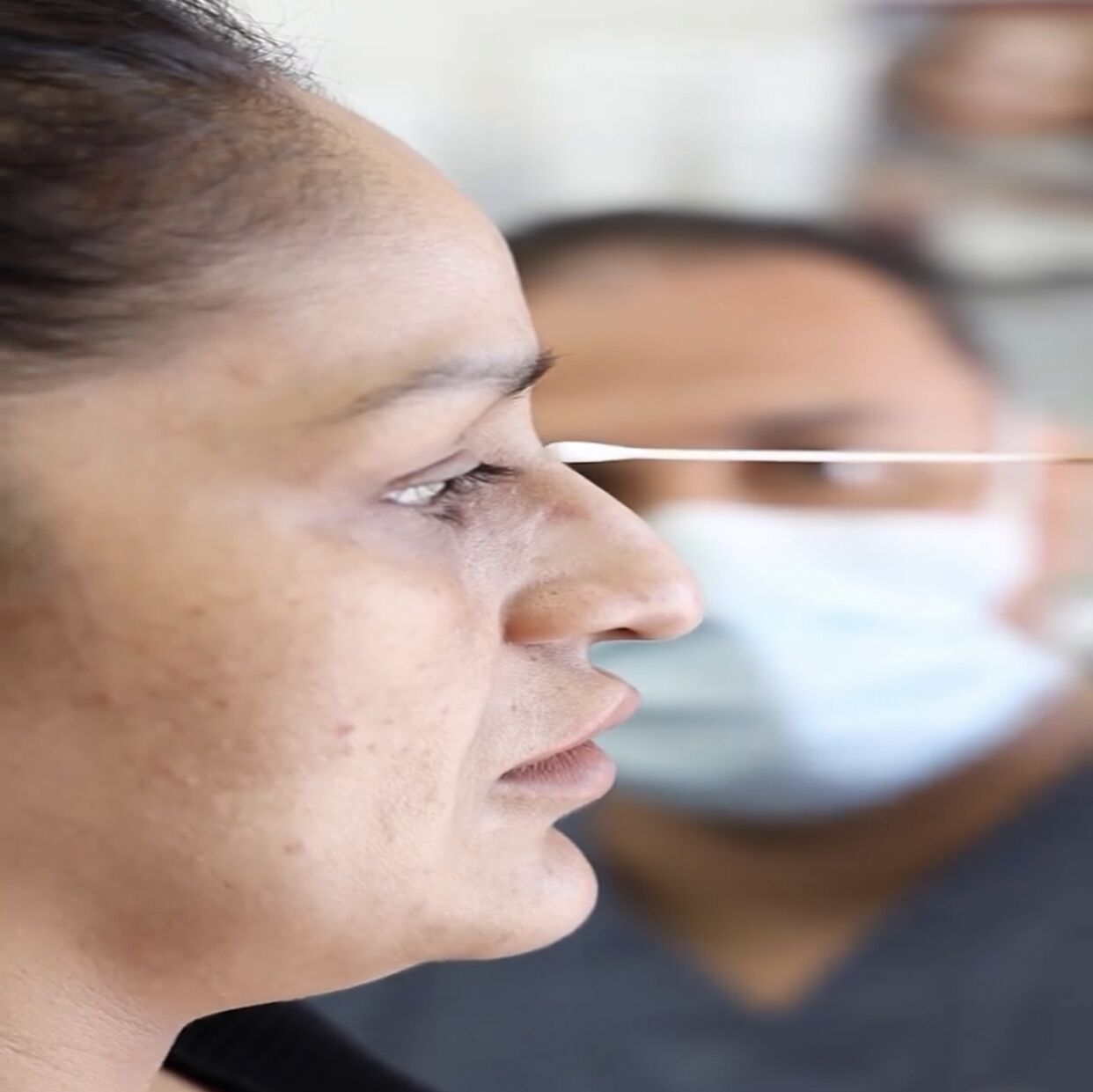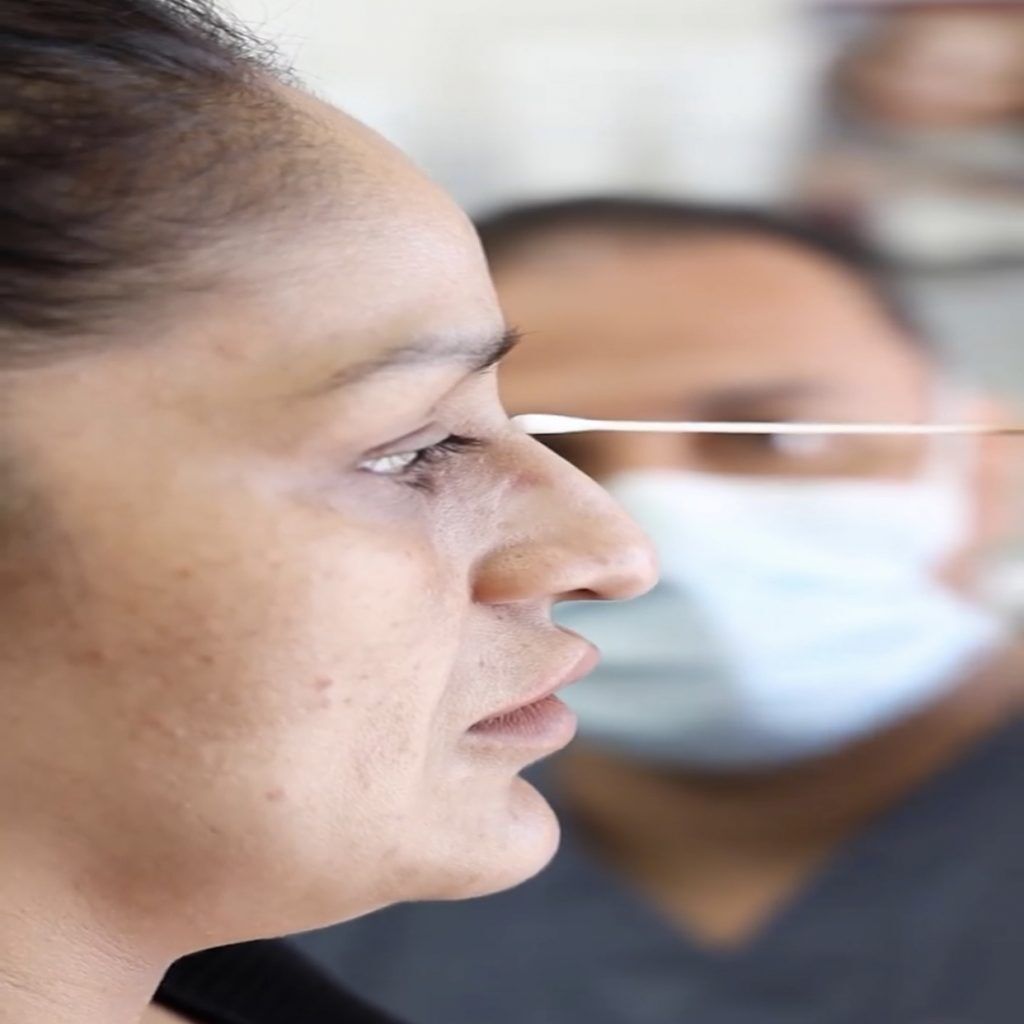 Patient Reviews
Dr. Youssef and the Younique staff are amazing. Clean office, professional staff and even better results. Younique did a great job with my Los Angeles Laser Skin Resurfacing Treatment and I could not be happier. Highly recommended.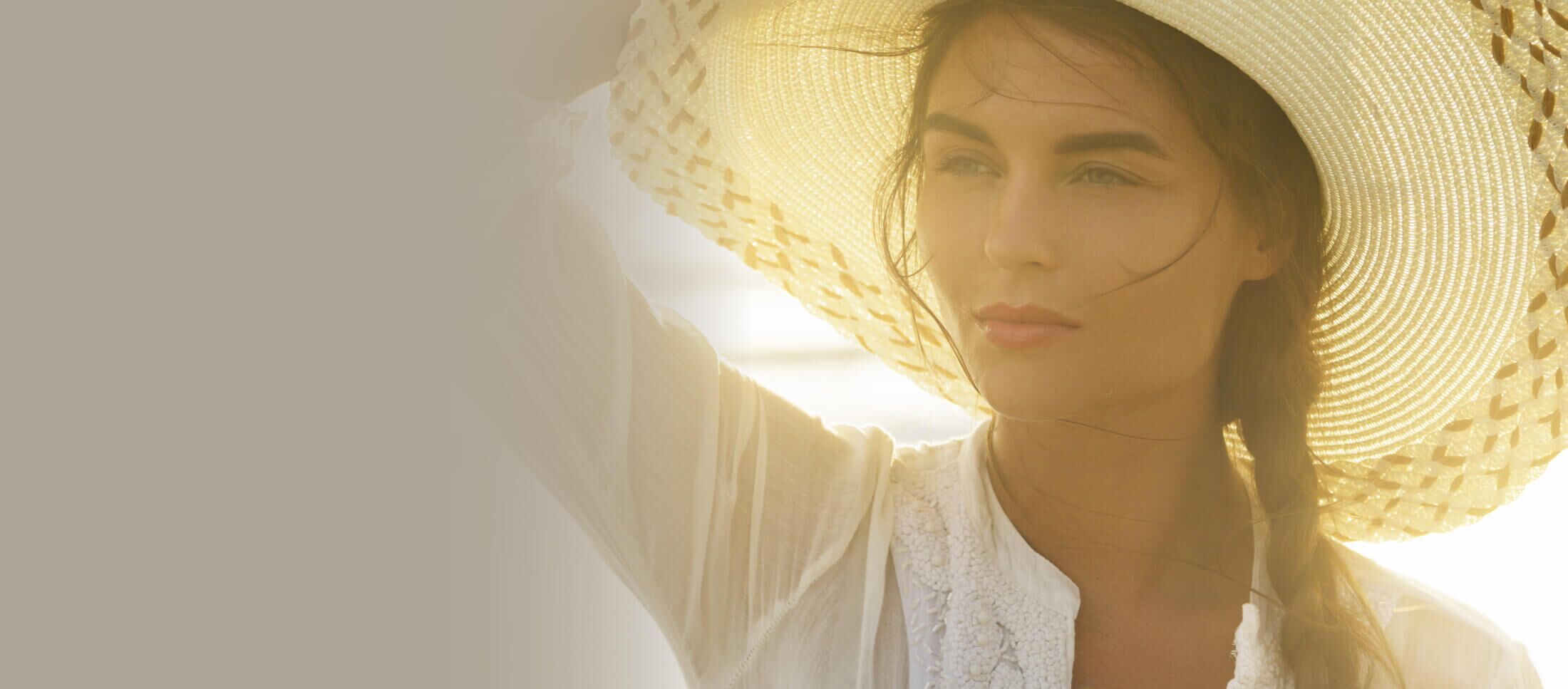 Are You Ready For The First Step?