Los Angeles Botox Clinic
Botox blocks nerve impulses, which in turn forces certain key muscles to relax. When the muscles that cause wrinkles are forced to relax, the wrinkles above those muscles will also relax. Botox also prevents the wrinkles from forming again, because it's more difficult to move the muscles causing them.
Botox most commonly alleviates wrinkles in the following areas:
Forehead lines
In-between the Eyebrows
Crows feet (next to the eyes)
Learn from the best Botox Doctor Near You
As Featured In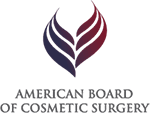 Common Areas That Botox May Treat
Botox treats the type of wrinkles that are created by motion. These wrinkles, known as dynamic wrinkles, typically appear in areas like the forehead, between the eyebrows, and next to the eyes (crow's feet.)
Botox Treatment Areas
Botox for Nasolabial Folds or Smile Lines
Nasolabial folds are most commonly referred to s "laugh or smile lines" as the creases from our nose to the corners of our mouth become more visible when smiling.  A common question we receive is what actually causes nasolabial folds? The truth is, it is a very common crease line we gain with the inevitable signs that come with age. Sun exposure and a loss of collagen are the two most common causes. Botox is a great option for a nasolabial fold treatment. Botulinum toxin acts to alleviate these wrinkles and ultimately get rid of nasolabial folds semi-permanently overtime.
A Botox eyebrow lift is a treatment that alleviates the frown lines that appear in-between the eyebrows. It also helps augment or provide a natural looking lift to your eyebrows. This a great solution for those looking at how to get a brow lift without surgery.
Marionette lines are vertical crease lines that appear from the corners of the mouth to the bottoms of our jawline. The most common cause of these crease or fine lines is the result of repeated facial expressions.  We often hear the questions from many patients, "how to get rid of marionette lines". There are many exercises and home remedies that may temporarily alleviate these fine lines, but, it is difficult to sustain exercises persistently due to the common action of smiling. The best treatment and semi-permanent approach is botox for marionette lines.
Migraines are constituted by a headache that persists for 15 or more days in any given month. Botox is an FDA approved treatment to reduce the symptoms of a chronic migraine such as nausea, vomiting, sensitivity to light, sounds and or smells. Our spa located in Los Angeles's beautiful Santa Monica is a great treatment center when looking for "botox for migraines near me." Patients that receive treatment to help with their chronic migraines usually see results within 10-14 days.
Botox also treats/is used to help:
Oily Face & Forehead
Botox to Stop Sweating
Muscle or Neck Spasms
Veiny Forehead (usually when smiling)
Pre-Jowl Sulcus (neck lines)
Botox for Breast Lift
Before & After Botox Gallery
View Botox Before & After Pictures
How long does it take to see Botox results?
It may take up to 7-10 days to see results from Botox treatment. Many patients have visible results before that time, however.
How long does Botox last?
The effects of Botox can last for up to 4 months. Patients who receive Botox on a regular basis get the most longevity from their Botox treatments.
No injectable anesthesia is needed for Botox treatments. A cold pack is used to minimize discomfort, pain, and swelling. If the patient is very sensitive, a topical anesthetic may also be used. Is any anesthesia needed for Botox treatments?
How long does Botox treatment take?
Botox is an outpatient treatment that is performed in just 10-15 minutes. This treatment is easily scheduled on a lunch break, as the patient can go right back to their job or regular routine immediately.
How much Botox do you need?
Botox is generally calculated by a unit method because it's a liquid. Thick gels, like a dermal filler, is calculated per syringe, but this is not to be confused with per unit calculation of Botox. Botox is a tritable unit amount based on the liquid that is drawn. The amount of Botox needed is determined based on your age, gender, and sex. Men generally need more botox than other genders, while older people generally require more Botox as well.
How do the best Botox Doctors determine how much you need?
Dr. Mark Youssef, one of the best Botox Doctor's in Los Angeles, explains the certain parameters or person's features that a Doctor or medical practitioners use in determining the optimal amount of Botox needed. The decision fo the amount of units used per patients is generally based on
How strong the patient's muscles are
How broad the muscles are
How tall their forehead is
How thick their muscles are
Whether they are  male or a female
All of these factors are considered when determining the exact amount of Botox a patient will need.
Is Botox Safe?
Botox is an FDA approved procedure that has been in use for over 40 years. As one of our safest procedures here at Younique Cosmetic Med Spa, Dr. Mark Youssef and his staff have performed over 15,000 successful non-surgical procedures. When Botox was first originated it was used to help with muscular disorders, cerebral palsy, muscle spasms, and torticollis. In the early 2000's it began its existence as a treatment for cosmetic purposes to alleviate fine lines and wrinkles. Botox has a very strong safety record in its history with over 30-40 years of existence.
What special precautions should patients consider for Botox recovery?
After Botox treatment, patients should avoid sun exposure (including tanning beds) and should not lay flat for 4 hours after the treatment. Patients should also avoid bending over for at least 4 hours to avoid movement of the Botox. Blood thinner medications should be avoided, as this can cause bruising. Any direct pressure on the treatment area should be avoided, as well.
Botox vs Other Dermal Fillers
The other type of wrinkle, that which is caused by depletion of collagen and elastin, can't be treated by Botox but is ideal for dermal filler treatment. Botox and dermal fillers can be combined to eliminate both dynamic and static wrinkles in the face.

Most Common Cities We Serve
Dr. Mark Youssef and his staff in Los Angeles have performed over 10,000 successful non-surgical procedures. Though we receive many patients outside of California, like those looking for botox in new york, we most commonly receive patients who perform common searches like:
"botox santa monica"
"botox Beverly Hills"
"botox near me"
Located here at 1551 Ocean Ave #200, Santa Monica, CA 90401, patients love our beautiful botox clinic across from the Santa Monica Pier. Our central location to Los Angeles is just down the interstate 10 freeway from the city of Beverly Hills. If you prefer to not take the busy freeway, patients often frequent Sunset Blvd for a nice easy drive before/after their botox procedure. We also accommodate out of state botox patients from popular cities like  New York, Chicago, Miami and many more.
Botox Reviews in Los Angeles Younique Cosmetic Clinic
Excellent very honest and knowledgable.
There are not enough words to express how pleased I am with every procedure I've had done. Dr. Youssef is an amazing surgeon, not only is he caring but also a perfectionist. All I can say is that it was a life changing experience.
I have been a patient of Dr. Mark for over 10 years and have had MANY procedures done by him and Michelle. I absolutely love their work, and they are also wonderful people! I credit Dr. Mark for making me always look youthful and never overdone. I recommend Younique to everyone I know!
Michelle is amazing. She takes the time to explain everything and has patience.
Always great with Michelle.
Seriously couldn't imagine going to any other doctor. The best!