Breast Reduction Before and After Pictures
There is a notable difference in the sense of relief a patient deals with before and after his/her breast reduction surgery. Many patients deal with back pain or soreness from oversized breasts and can't wait to remove the excessive weight. View Younique Cosmetic's breast reduction before and after pictures below.
View Our Breast Reduction Gallery
Schedule your next consultation with one of our expert staff members. Ask a Doctor any direct questions you may have below.
We respect your privacy, read full privacy policy.
As Featured In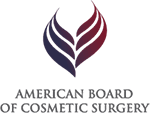 Before and After Breast Reduction (Mammoplasty)
Breast Reduction – Case 11062
Patient is a 31 year old female, 5'2" and 120lbs complaining of large heavy breasts.  Her pre-operative breast size was a 34DD.  The patient has no children but felt that her breasts were too large and got in the way of activities of daily life, working out and prevented her from wearing certain clothes.  She wanted smaller and perkier breasts.
Procedure:  Dr. Youssef performed a bilateral breast reduction and removed approximately 400 grams from each breast.  The patient now comfortably wears a 34B/C bra.
Breast Lift & Reduction – Case 1368
This Caucasian woman came in seeking a breast lift and reduction.  She had long suffered from lower back pain, lack of comfortable sleep and deep grooves in her shoulders from the size of her large breasts.  At 5 foot 9 inches and 150 pounds she wore a 34G bra size.  In 2010 at the age of 58 she decided to receive a breast lift and reduction from Dr. Mark Youssef at his Santa Monica surgery center.  After surgery she was comfortably wearing a 34D bra size.