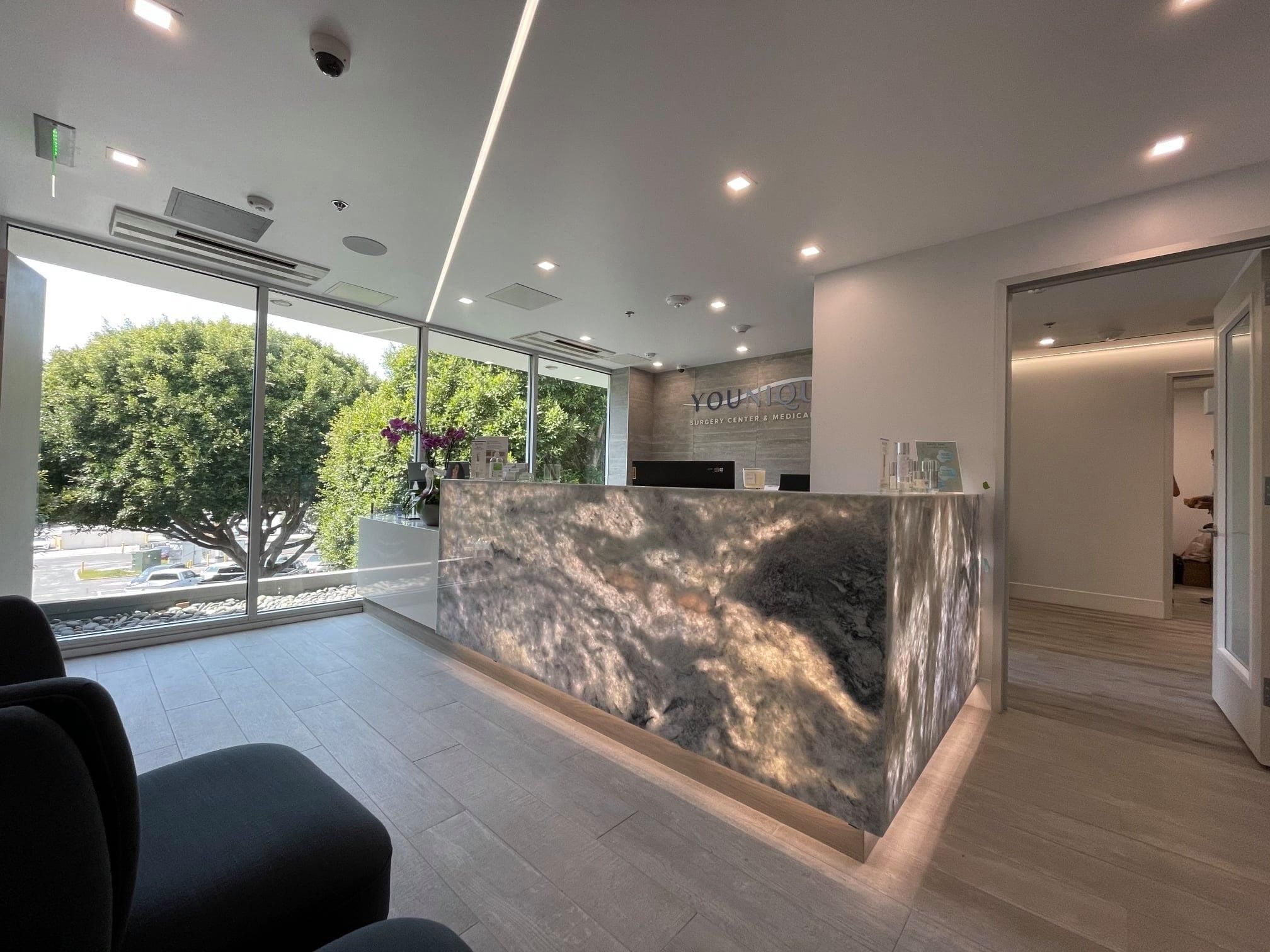 LOS ANGELES COSMETIC
SURGERY & MED SPA
LOS ANGELES COSMETIC
SURGERY & MED SPA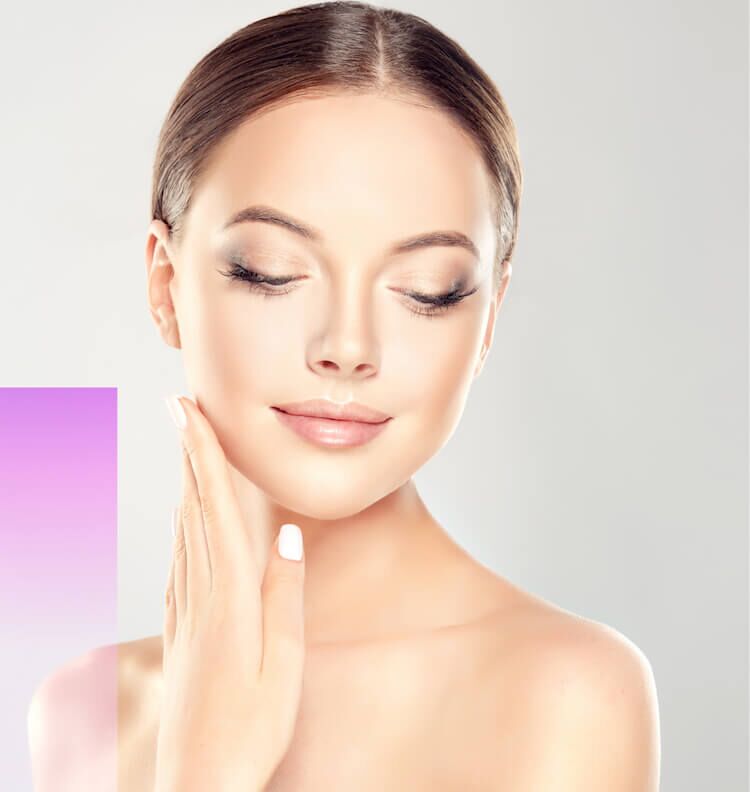 Before
& After
A beaming, healthy glow is more than skin deep. Our dermatology and skincare treatments resurface aging skin while stimulating your own natural regenerative powers deep within the subdermal layers.
Dr. Mark Youssef
Younique Surgery Center and Medical Spa is a high-end provider of both surgical and non-surgical cosmetic procedures in Santa Monica, California. Dr. Youssef and his team strive to provide patients with cutting-edge procedures, the latest in technology, and the very highest levels of attentive customer service. After performing over 35,000 successful procedures, Dr. Mark Youssef has gained a world-renowned presence for Cosmetic Surgery in Los Angeles. He is considered an expert cosmetic surgeon that takes great pride in the work that he performs for every patient.

Our top Los Angeles plastic surgery procedures include Brazilian Butt Lift, Breast Augmentation, Vaginal Rejuvenation, Liposuction, and Tummy Tuck surgery.

Our top Santa Monica med spa procedures include Botox, Juvederm, Liquid Facelift, Laser Hair Removal, Lip Augmentation and Coolsculpting.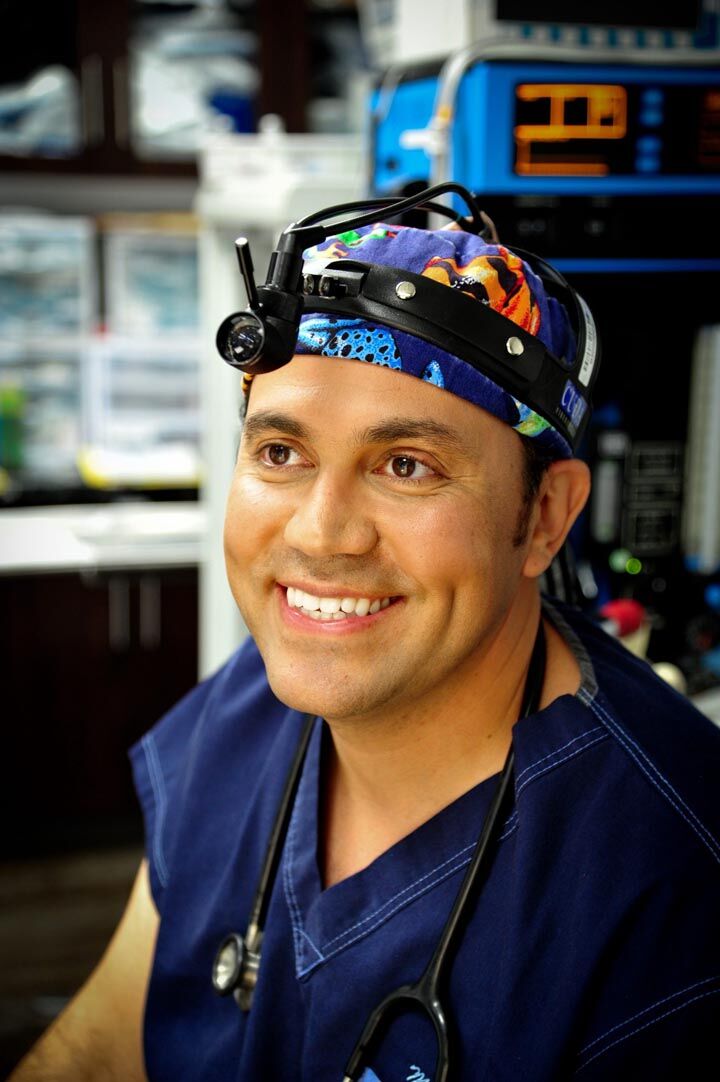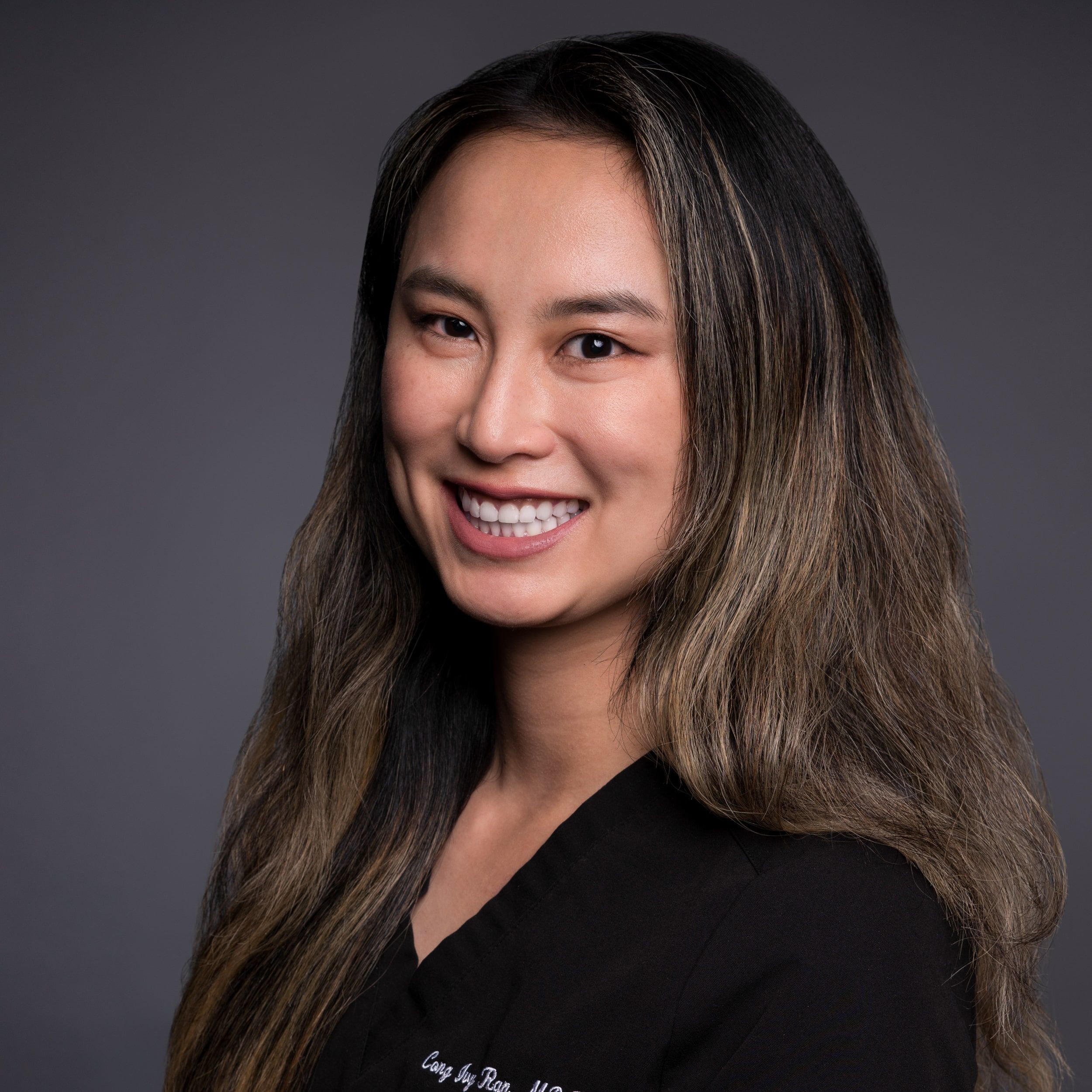 Dr. Cong Ivy Ran
Younique Surgery Center and Medical Spa is excited to announce our new Facial Plastic Surgeon, Dr. Ivy Ran. Dr. Ran graduated Magna Cum Laude, with honors and with Research Distinction from The Ohio State University. She received an Ivy-League medical education, completing the prestigious MD-PhD dual degree program at Dartmouth College.
She went on to Northwestern University for her Otolaryngology-Head and Neck Surgery Residency. She completed her training in Facial Plastic and Reconstructive Surgery with the President-Elect of American Academy of Facial Plastic and Reconstructive Surgery (AAFPRS), Dr. Corey S. Maas and world renowned plastic surgeon, Dr. David W. Kim.
Absolutely love my results and the staff was so kind and informative. This is now the only place I'll go to!
This is an amazing place with amazing people. I take all my sedation cases to Dr. Youssef's wonderful surgery center, with his amazing team of nurses, scrub technicians, and nurse anesthetists (who I by far prefer as they are safer, less arrogant, and more reliable than the centers I have been to before). The anesthesia care is great, and where possible we prefer to use non-narcotic analgesia, and we ALWAYS use Exparel, a long-acting (3 days!!!) local anesthetic that leaves people almost pain free (slight discomfort). I would not hesitate to get surgery at this clean, outstanding facility with it's team of compassionate care providers.
I highly recommend Younique. Lindsey is obviously is very professional while at the same time extremely pleasant and was responsive when she perceived I was experiencing discomfort during the procedure. She answered all my questions. She never tried to "up-sell" me more services, which I appreciated. She was thorough. The front desk, Oona, was extremely nice as well. I get regular facials with Kristina there, who is great.
Elizabeth Sullivan
2022-10-01
Dr. Ran was fantastic. Went in for help with my TMJ, and not only did she take the time to explain exactly how the treatment would work, but was very helpful educating me about additional steps I could take to supplement her work and improve the condition.
Lindsay is the best and is so in tune with my personal needs. I gave her an A+ plus
Michele was wonderful and made me feel at ease. Not to mention, I love the resultant Looking forward for my next appt!
Younique has the best staff ever! I'm always greeted with happy faces! I've gone in for Botox and lip filler & each time I've had an appointment I've noticed the attention to detail and prep procedures they take! Knowing that they take their time to listen to the description of what you want and taking the time to prep and consult you has made me feel the most comfortable and also trust the work they do here! Not to mention the techniques they use! I've gone to one other medical spa where they botched my lips only to return to Younique and have them fix it. Never cheating on you ever again! Lol!
Jan Baron Shames
2022-07-27
Every person from the front desk, PA, RN, to the provider is an example of a caring, talented professional . I never feel rushed or uncared for, everyone listens and provides the best and most professional of care .
I've been to Younique medical spa a few times for Botox and fillers that were done by Lindsey she is wonderful and Super professional. I absolutely love there staff, everyone is super nice from the time you walk in till you leave. I would highly recommend there services! Thanks Veronica for always taken care of me 😊
Read Tolley's Story
Tolley came to our office wanting to refresh her overall look. Because of her lifestyle and only minor concerns, Dr. Youssef recommended several treatment options that were extremely conservative. One of her concerns was her breasts. After two kids, they needed more volume, but she wanted them to be natural and comfortable. It was recommended to do a lift with fat transfer (no implants). Though Tolley has a size 2 petite frame, she still had some stubborn problem areas on her hips and thighs; no matter how many hours of exercise she did, the fat wouldn't budge. Since the fat transfer to the breasts requires liposuction, this was the perfect opportunity to get those stubborn hips and thighs. If you're interested in our Breast Augmentation Los Angeles procedure, book now!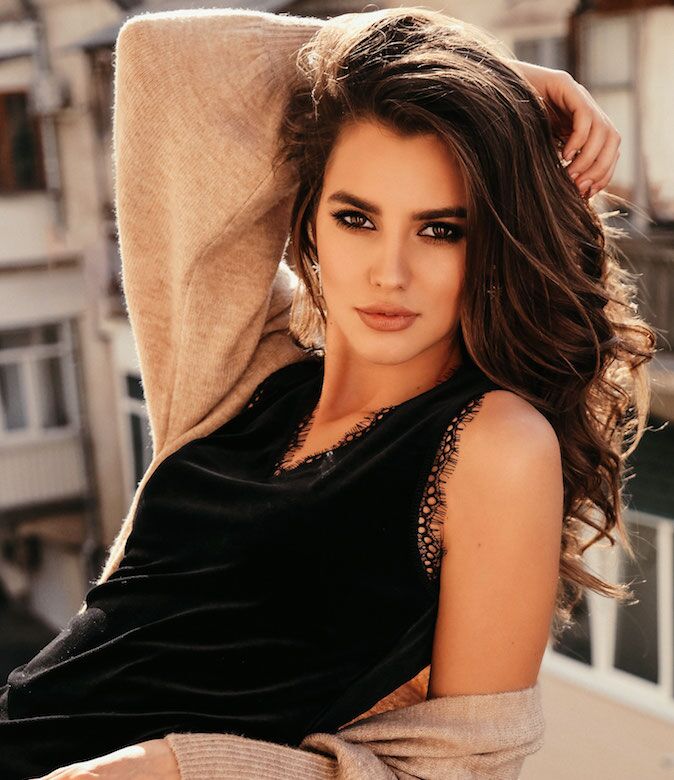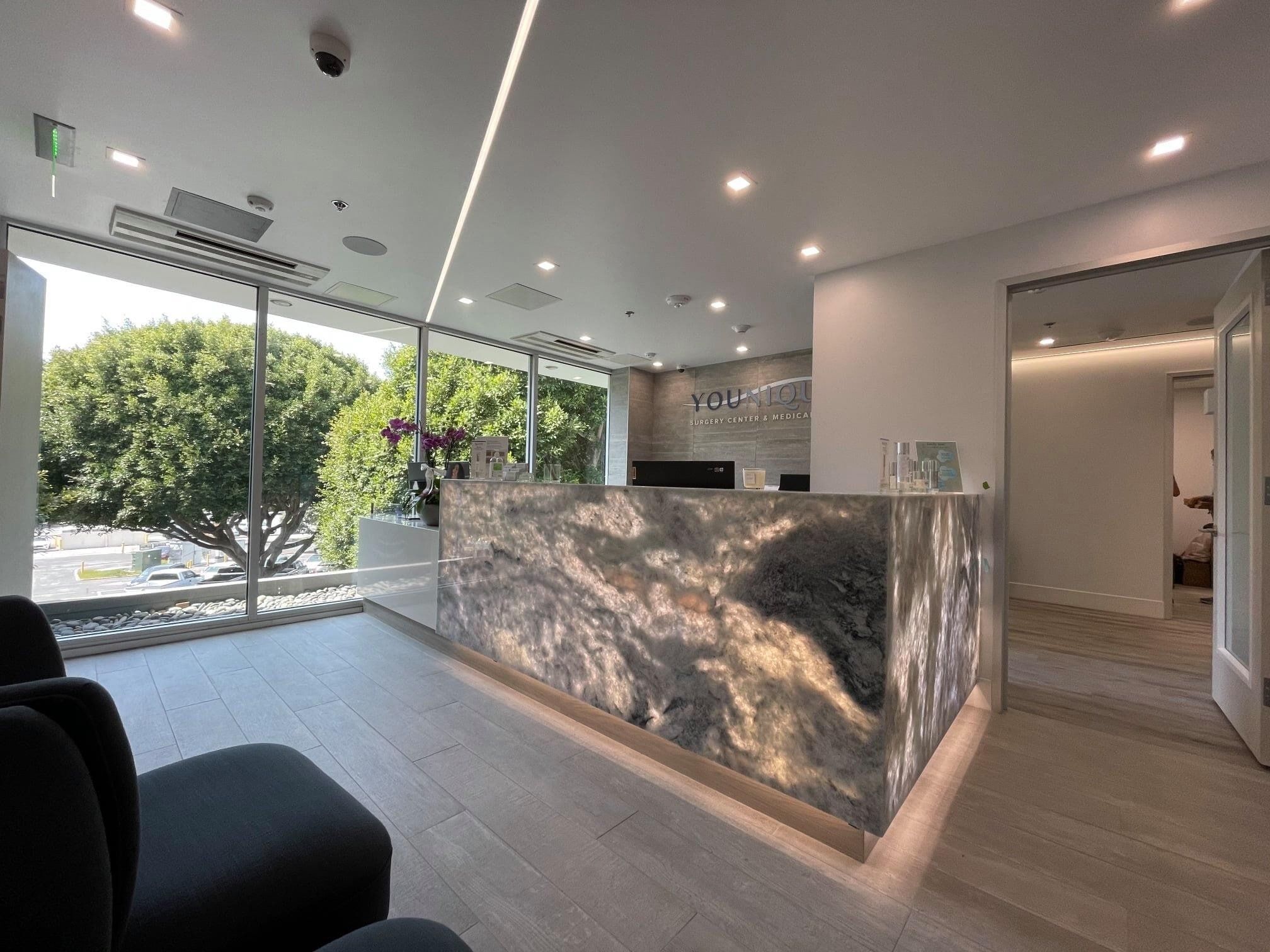 MONTHLY SPECIALS
Enjoy our monthly special promotions. Save big on your favorite treatment offered at our Santa Monica and Oxnard Location.
LOCATIONS