Coolsculpting Los Angeles
Fat Freezing Free Consultation
The first step to freezing your fat is here. Fill out a consultation request and one of our expert staff practitioners will contact you within 24 hours.
We respect your privacy, read full privacy policy.
As Featured In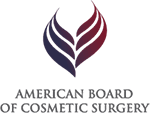 Coolscultping – Fat Freezing Procedure
CoolSculpting® is a leading body contouring treatment that eliminates unwanted fat without surgery, scars, or downtime. This popular, FDA-cleared treatment uses innovative controlled-cooling technology to safely and effectively sculpt the physique you've always wanted.
Helpful Quick-Links
The professional and caring team at Younique Cosmetic Surgery and Med Spa works with you to develop a customized treatment plan to address your specific concerns and body goals.
Coolsculpting is often reffered to as the "fat freezing" procedure. It works by destroying stubborn fat cells and allowing your immune system to eliminate these cells over time. Learn more about if how coolsculptng really works.
The most common areas Coolsculpting treats are the abdomen flanks, bra area and under arm fat. Learn more about the best treatment areas for coolsculpting.
What should I expect from a Coolsculpting treatment?
Expectations before procedure
First, the expert team at Younique Cosmetic Surgery and Med Spa evaluates your body shape and discusses your aesthetic goals during an initial consultation.
Assuming you're a good candidate for CoolSculpting, they will work with you to create a unique treatment plan.
The length of a session depends on the area being treated, but most CoolSculpting treatments last 45 minutes. Though it isn't painful, you may experience a prickly sensation as the applicator cools the treatment area through a skin protecting gel pad. This sensation often fades within 5-10 minutes. Once the area is numb due to the controlled cooling.
You can expect to return to work, the gym and normal activities immediately after treatment. You can expect results within 4 weeks, however, real results will take around 3 months. Read more about CoolSculpting side effects.
Other Helpful Resources:
CoolSculpting Risks

Is CoolSculpting Safe?

Does CoolSculpting Hurt?

Sculpsure vs CoolSculpting

Laser Lipo vs CoolSculpting

Sono Bello vs CoolSculpting
Coolsculpting Los Angeles – Freeze Your Fat at Younique Cosmetic
Los Angeles men and women have multiple options for body-contouring fat removal procedures. Coolsculpting is the first of it's kind to offer a solution to freezing fat cells in a non-surgical manner. In Los Angeles you can find Coolsculpting near you for the best deal at 1551 Ocean Ave #200, Santa Monica, CA 90401.
People of Los Angeles Trust Younique
Dr. Mark Youssef was born and raised in Los Angeles with an honors graduate degree from the University of California Irvine. He is a Diplomate of the American Board of Cosmetic Surgery and a frequent leader, lecturer, educator and research of cosmetic techniques. He regularly speaks and trains physicians from around the globe in cities such as Santa Monica, Beverly Hills, Hollywood, and Venice.  He is also an active member of the American Society of Laser Medicine and Surgery, American Academy of Cosmetic Surgery, American Society of Cosmetic Breast Surgery and the American Medical Association.
Dr. Youssef's Favorite Trends & Attractions in Los Angeles
Griffith Observatory
The Getty
Rodeo Drive
3rd Street Promenade
Hollywood Walk of Fame
Universal Studios
Excellent very honest and knowledgable.
There are not enough words to express how pleased I am with every procedure I've had done. Dr. Youssef is an amazing surgeon, not only is he caring but also a perfectionist. All I can say is that it was a life changing experience.
I have been a patient of Dr. Mark for over 10 years and have had MANY procedures done by him and Michelle. I absolutely love their work, and they are also wonderful people! I credit Dr. Mark for making me always look youthful and never overdone. I recommend Younique to everyone I know!
Michelle is amazing. She takes the time to explain everything and has patience.
Always great with Michelle.
Seriously couldn't imagine going to any other doctor. The best!