Thermage Treatment Los Angeles
Thermage® is a safe, non-invasive procedure that, through deep heating technology and radio frequency, allows your skin to repair itself naturally. The treatment available in Los Angeles not only stimulates new collagen growth, but also tightens your existing collagen.
Improvements are immediate and can last from six months to several years, depending on your skin condition, sun exposure, and the aging process.
Get a Skin Tightening Procedure Near Me
Meet with Dr. Youssef on a free consultation to boost your collagen and discuss your skin tightening goals!
We respect your privacy, read full privacy policy.
As Featured In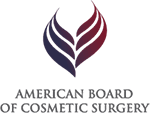 Thermage® is extremely safe and is used for treating periorbital wrinkles; tightening cheeks, neck, and jowls; and reducing under-chin sagging. However, it is also effective in tightening skin anywhere else on the body, including legs, arms, abdomen, and buttocks.
With no surgery, no injections, and little down time, it can give you tighter, smoother-looking skin, softened wrinkles and lines, and an overall younger appearance.
Schedule online or call our office to get more information.
What's YOUnique about Thermage®?
Beverly Hills patients should know that Thermage® works on all skin types and tones, unlike fillers or injectables, Thermage® works on your entire face. The radio frequency energy heats the dermis while protecting the epidermis. This procedure is non-invasive and has recently been extended to treat the entire body. The procedure itself ranges from one to three hours, depending on the size of the area to be treated. You will feel an immediate cool sensation followed by a brief hot sensation, then a cool sensation again. The procedure is painless.
There is usually no down time associated with the Thermage® procedure. In most cases, the results will appear gradually over a two- to six-month period. Your results can last from six months to several years, depending on the rate of the aging process.
Thermage® is completely non-invasive, so the side effects are minimal. Some patients experience mild to moderate swelling, which could lead to time off from work or normal activities. Minimal redness does occur, but usually disappears shortly after treatment. No special aftercare is usually needed after having the procedure. Heat related problems or complications can occur, but are rare.