Fat Transfer Breast Augmentation
Breast Lift (non-implant) Surgeon - Dr. Mark Youssef
Have Questions About a Fat Transfer To Breast Surgery?
Ask a Doctor today about how you can increase your breast size without implants!
We respect your privacy, read full privacy policy.
As Featured In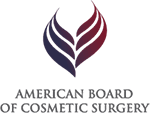 Common Considerations From a Patient
Many women have had the thought, "If I could just take the fat from my thighs or belly and put it into my breasts, I would be happy." Dr. Mark Youssef can turn this thought into reality by using fat transfer for breast augmentation at his Los Angeles practice. While breast implants remain popular for Beverly Hills and Hollywood women, this advanced breast augmentation method is another option for women who want a natural, fuller breast appearance without breast implants.
When you meet with Dr. Youssef for your consultation, he will explain exactly how fat transfer for breast augmentation is performed. He will customize your procedure to ensure the best results. Since each patient is different, some may require more fat than others to achieve a significant improvement in their appearance.
Benefits of Fat Transfer Breast Augmentation?
Patients who choose fat transfer breast augmentation to improve their breast appearance will have fat removed from unwanted areas such as the hips or thighs and injected into the breasts. This procedure is best suited for those who want to go up a single cup size or for patients who have issues with their current breast implants. Fat transfer breast augmentation is also best for women who want to make a subtle change to their appearance. For those who want a more noticeable breast augmentation, breast implants are a better option.
A major benefit of using fat transfer for breast augmentation is that that the breasts can be shaped and contoured as desired by adding fat to specific areas. Also, since it is your own fat being injected into your breasts, there is less likely of a chance that you will get an infection or that your body will reject the fat.
For those who do already have implants, fat can be transferred to the breast to disguise unnatural looking breast implants or make the tissue softer.
Performing the Procedure
When performing a fat transfer breast augmentation at his Los Angeles practice, Dr. Youssef removes fat from unwanted areas such as the thighs or hips using a small cannula. Once the fat is removed, it is harvested and injected into the breasts. These small injections are made near blood vessels to ensure permanency and growth.
Recovery and Results
A fat transfer breast augmentation typically takes longer than a breast augmentation with implants due to the fact that fat needs to be removed and then harvested. Recovery after the procedure is similar to the recovery time experienced with liposuction patients. Body compression garments must be worn for about 2 weeks over the areas treated with liposuction. Most patients are able to return to their normal activities within a few days after the procedure.
If you feel that fat transfer breast augmentation is right for you and you'd like to learn more, request a consultation online or call our office.
Excellent very honest and knowledgable.
There are not enough words to express how pleased I am with every procedure I've had done. Dr. Youssef is an amazing surgeon, not only is he caring but also a perfectionist. All I can say is that it was a life changing experience.
I have been a patient of Dr. Mark for over 10 years and have had MANY procedures done by him and Michelle. I absolutely love their work, and they are also wonderful people! I credit Dr. Mark for making me always look youthful and never overdone. I recommend Younique to everyone I know!
Michelle is amazing. She takes the time to explain everything and has patience.
Always great with Michelle.
Seriously couldn't imagine going to any other doctor. The best!