CoolSculpting Benefits
The largest benefit of CoolSculpting is it provides a non-surgical approach to fat reduction with relatively no downtime, and permanent fat reduction. CoolSculpting is FDA-cleared to reduce stubborn fat in many common areas, including:
Abdomen
Love handles
Inner and outer thighs
Buttocks
Back
Upper arms
Submental fat (double chin)
What Areas Can We Treat?
Speak with a medical practicioner today to meet your goals. Fat freezing is quick and easy.
We respect your privacy, read full privacy policy. This site is protected by reCAPTCHA and the GooglePrivacy Policy andTerms of Service apply.
As Featured In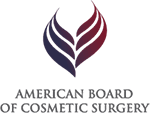 Lindsey Bronger's explains the benefits of CoolSculpting
Benefits include permanent fat reduction with now downtime. Read the side effects of CoolsSculpting here.
Commonly Treated Areas
There are many areas you can treat with CoolSculpting, however, the most common areas are typically the abdomen flanks bra fat underarms. Hear it from an expert medical practitioner below.