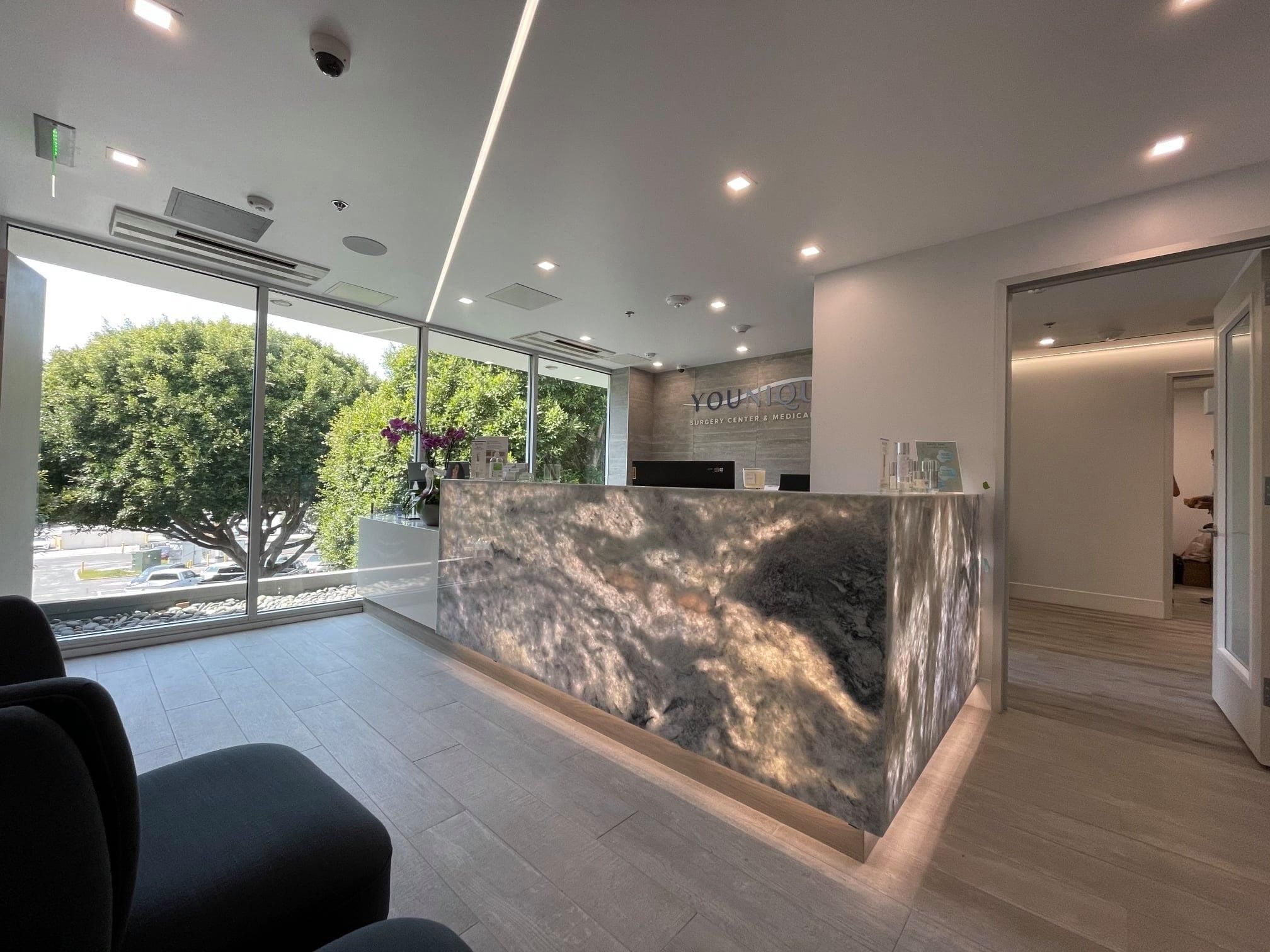 Coolsculpting Santa Monica
Coolscultping – Fat Freezing Procedure
CoolSculpting® is a leading body contouring treatment that eliminates unwanted fat without surgery, scars, or downtime. This popular, FDA-cleared treatment uses innovative controlled-cooling technology to safely and effectively sculpt the physique you've always wanted.
The professional and caring team at Younique Cosmetic Surgery and Med Spa works with you to develop a customized treatment plan to address your specific concerns and body goals.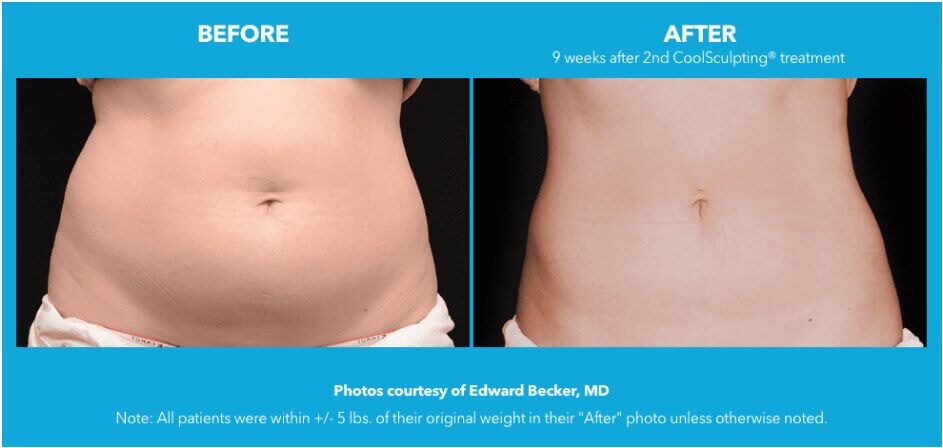 How does CoolSculpting work?
CoolSculpting is often referred to as the best Santa Monica "fat freezing" procedure, it is a non-invasive procedure that doesn't involve anesthesia, cuts, or medical instruments entering the body. It reduces fat in areas of the body that are more challenging to remove through exercise and diet.
CoolSculpting has fewer risks than other fat reduction methods such as liposuction.
The freezing temperatures break down fat cells with Food and Drug Administration (FDA) approval. Fat cells are affected by cold temperatures while other cells are not. Coolsculpting is often referred to as the "fat freezing" procedure. It works by destroying stubborn fat cells and allowing your immune system to eliminate these cells over time. Learn more about if how coolsculptng really works.
What areas can Coolsculpting treat?
The most common areas Coolsculpting treats are the abdomen flanks, bra area and underarm fat. Learn more about the best treatment areas for coolsculpting.
What should I expect from a Coolsculpting treatment?
Expectations before procedure
First, the expert team at Younique Cosmetic Surgery and Med Spa evaluates your body shape and discusses your aesthetic goals during an initial consultation.
Assuming you're a good candidate for CoolSculpting, they will work with you to create a unique treatment plan.
The length of a session depends on the area being treated, but most CoolSculpting Santa Monica treatments last 45 minutes. Though it isn't painful, you may experience a prickly sensation as the applicator cools the treatment area through a skin protecting gel pad. This sensation often fades within 5-10 minutes. Once the area is numb due to the controlled cooling.
Expectations after procedure
You can expect to return to work, the gym and normal activities immediately after treatment. You can expect results within 4 weeks, however, real results will take around 3 months. Read more about CoolSculpting side effects.
How Much Does CoolSculpting Cost?
CoolSculpting can treat a variety of areas and the area you treat correlates to the cost of treatment. These are some of the common CoolSculpting areas:
Abdomen
Love handles
Upper and lower back
Bra fat
Male breast tissue
Buttocks
Upper arms
Inner and outer thighs
The typical cost for CoolSculpting ranges from $2,000 to $4,000. However, there are smaller areas of the body, like the chin and jaw, that are less than $1,000. The price for these services ranges between $700 and $900.
There is no one size fits all answer to how much CoolSculpting costs because the price depends on several factors. For example, a higher number of treatments or a larger area will be more expensive to treat. Areas with more fat require more treatments and, therefore, are more expensive.
The cost of treatment will also depend on the CoolSculpting applicator used by our doctor. CoolSculpting applicators come in different sizes and each is designed to target a specific area of the body. Insurance won't cover the cost of this treatment because CoolSculpting is a cosmetic procedure that doesn't treat any underlying health condition.
How Long Does CoolSculpting Last?
The best CoolSculpting procedure can last for years depending on the individual. This process destroys fat cells which will not return. However, destroying fat cells that exist won't prevent new ones from appearing.
To preserve the results of CoolSculpting, you'll need to work on living a healthy lifestyle. Without diet and exercise, you'll see fat build up again eventually.
A CoolSculpting session lasts around 30 minutes to an hour and you'll see results within 4-6 months.
Is CoolSculpting Safe?
When looking up "CoolSculpting near me", you'll find a lot of information about side effects and possible complications. This should not scare you away as the rate of complications is lower than invasive procedures.
Side effects and complications aren't severe and might include any of the following:
Swelling
Bruising
Sensitivity
Redness
Localized pain
The most common major complication that occurred in a few patients was less sensation in the treated area. Paradoxical adipose hyperplasia (PAH) can occur in a small percentage of cases. PAH is a condition that makes the fat grow larger than before treatment instead of destroying fat cells.
PAH is rare and there are treatment options for it. PAH is most common in older patients and on certain people with characteristics that predispose them to the condition. Characteristics often include being male and having increased levels of testosterone.
Before opting for a CoolSculpting procedure, find out if you are a good candidate for the process.
Coolsculpting Santa Monica – Freeze Your Fat at Younique Cosmetic
Los Angeles men and women have multiple options for body-contouring fat removal procedures. Coolsculpting is the first of it's kind to offer a solution to freezing fat cells in a non-surgical manner. In you can find Coolsculpting near you for the best deal at 1317 5th St #300, Santa Monica, CA 90401
People of Santa Monica Trust Younique
Dr. Mark Youssef was born and raised in Los Angeles with an honors graduate degree from the University of California Irvine. He is a Diplomate of the American Board of Cosmetic Surgery and a frequent leader, lecturer, educator and research of cosmetic techniques. He regularly speaks and trains physicians from around the globe in cities such as Santa Monica, Beverly Hills, Hollywood, and Venice. He is also an active member of the American Society of Laser Medicine and Surgery, American Academy of Cosmetic Surgery, American Society of Cosmetic Breast Surgery and the American Medical Association.
Dr. Youssef's Favorite Trends & Attractions in Santa Monic
Griffith Observatory
The Getty
Rodeo Drive
3rd Street Promenade
Hollywood Walk of Fame
Universal Studios
Medically Reviewed by Mark Youssef, MD 5 stars from 150 reviews
Younique > Santa Monica Med Spa & Cosmetic Surgery >
Patient Reviews
Dr. Youssef and the Younique staff are amazing. Clean office, professional staff and even better results. Younique did a great job with my Los Angeles Coolsculpting and I could not be happier. Highly recommended.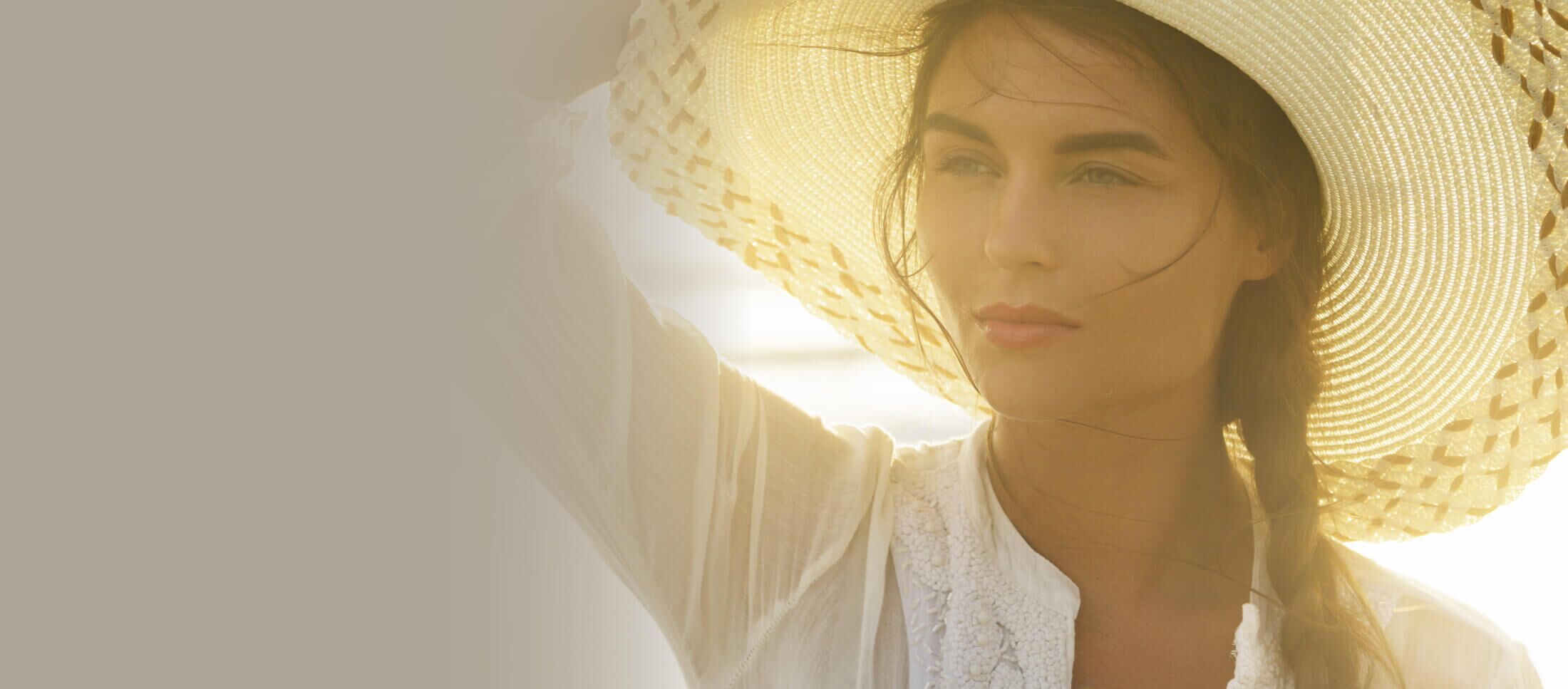 Schedule A Fat Freeze Consultation