Los Angeles Juvéderm Specials
Contact our office today for a Juvéderm consultation with a trusted Doctor in Los Angeles
We respect your privacy, read full privacy policy.
As Featured In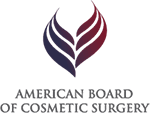 Juvéderm is a hyaluronic acid dermal filler that can restore lost volume to the face. Hyaluronic acid is a sugar that's naturally found in the body. It retains water and helps in nutrient delivery. As a person ages, their hyaluronic acid starts to decrease, but Juvéderm can add that volume back to the face. Juvéderm can be used on all types of skin and is safe for use in nearly all patients who want to add volume in specific areas of the face.
Helpful Quick-Links
What is Juvederm?
Special Treatment Areas
 Juvéderm Lips
Significant Enhancement
Juvéderm Ultra Plus and Ultra Plus XC can be used to add significant volume to the lips.
Moderate Enhancement 
Juvéderm Ultra and Ultra XC are used for moderate lip enhancment.
Learn more about the different types of lip augmentation and schedule a consultation.

Juvéderm Cheeks
Adding Volume
Juvéderm Voluma® XC is used in the mid-face area only, primarily to add volume to hollowed cheeks. It can both add volume and help shape and contour the face.
Juvéderm Nasolabial Folds & Marionette Lines
Juvéderm Ultra, Ultra Plus, Ultra XC, and Ultra Plus XC, are used to fill in moderate to severe facial wrinkles of the nasolabial folds and marionette lines.  
Juvéderm Products
The Juvéderm family of dermal fillers are all comprised of the same hyaluronic acid gel. The main difference between the many Juvéderm products are the different types of cross-links used. The products cross-links alter the amount of time a person may see results. Learn about the many Juvéderm products used at our Los Angeles location.
Voluma
Juvéderm Voluma XC is the only product that's Federal Drug Administration (FDA) approved for adding volume to the cheek area. Juvéderm Voluma uses a unique type of technology, Vycross®, which allows for advanced hyaluronic acid cross-linking. Due to this specialized process, the hyaluronic acid lasts longer than other Juvéderm products — about 2 years in some cases.
Ultra Plus
Juvéderm Ultra Plus and Juvéderm Ultra Plus XC can be used to fill in more serious facial wrinkles, including smile lines and marionette lines. It can fill in the nasolabial folds, shape the face, and add more significant volume to the lips.
Ultra Plus generally lasts in the nine to twelve-month longevity.
Ultra XC
Juvéderm dermal fillers, including Juvéderm Ultra and Juvéderm Ultra XC are used to fill in moderate wrinkles, including smile lines and marionette lines. It's also used for contouring, filling in scars, and moderate lip enhancement.
How long does Juvéderm last?
Among the Juvéderm products, the Ultra Plus can generally last anywhere from 9-12 months while the newer cross-linked products like Vollure can last anywhere from twelve to eighteen months. Juvéderm Vollure can also be used in the same regions as the nasolabial folds lips and marionette lines.
The Juvéderm Voluma formula has lasted as long as 2 years in some patients. Read more about how long Juvéderm lasts.
Who is a good candidate for Juvéderm treatment?
People who are unhappy with loss of facial volume due to aging, weight loss, or illness may be ideal candidates for this treatment. People who are unhappy with the volume or the shape of their lips can also benefit from Juvéderm treatment.
How long does it take to see the results of Juvéderm injections?
The results can be seen immediately. The treatment area may be slightly swollen for a few days, at after which the true results can be seen.
Excellent very honest and knowledgable.
There are not enough words to express how pleased I am with every procedure I've had done. Dr. Youssef is an amazing surgeon, not only is he caring but also a perfectionist. All I can say is that it was a life changing experience.
I have been a patient of Dr. Mark for over 10 years and have had MANY procedures done by him and Michelle. I absolutely love their work, and they are also wonderful people! I credit Dr. Mark for making me always look youthful and never overdone. I recommend Younique to everyone I know!
Michelle is amazing. She takes the time to explain everything and has patience.
Always great with Michelle.
Seriously couldn't imagine going to any other doctor. The best!