Younique Annual Fall Party
Welcome to Younique's Annual Fall Party! Dress to the occasion and look younger for less!
Don't miss the opportunity to pre-pay for our services at a discounted rate. Stock up on all your favorite anti-aging treatments and get a chance to win big on our exclusive raffle prizes. 
Read below for details; or, click the button below if you're ready!
Join Us For Our Giveaway Event!
As Featured In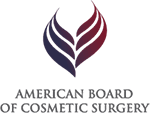 Santa Monica Halloween Event

If you're looking for one of the best events in Los Angeles, look no further. You are here!
This Friday, October 25th, Younique Cosmetic Surgery and Med Spa is offering a variety of cosmetic services at a great discounted rate. Come celebrate our annual party in your favorite costumes with great drinks, food, friends, music and the chance to win big prizes in our raffle! RSVP now and spread the word!
Overview of Our Event in Los Angeles
Discounted Services
This event is your chance to get amazing prices on services like Botox and other fillers, Coolscupting, IPL Photofacials, Viveve, Thermage Skin Tightening and much more. 
Prepay for your favorite services at a discounted rate. The services will not be conducted at the event, but rather may be booked for a future date.
We will be featuring injectable products like Botox and fillers at an amazing price. Our most popular laser treatments will also be featured in this sale. This includes the IPL photofacial, Skin Tightening treatments like Thermage, and body contouring treatments like CoolSculpting. 
Raffle Prizes
We are also proud to announce exclusive raffle prizes that include free services, memberships to your favorite gyms, and complimentary gift cards.
Our grand prizes include:
Free Studio MDR monthly memberships

Free Coolsculpting for love handles

Free Thermage Skin tightening for face

Free Viveve treatment 

$1,000 gift card (to be applied towards services)

$2500 gift card (to be applied towards services)
Fun Vendors
What's makes our event in Los Angeles so great? Our amazing vendors! 
Don't miss great music, food, a photobooth for you and your friends and more. The following vendors will be at our event:
More Information on Our Services
What is Coolscuplting?
Coolsculpting is a non-surgical body contouring device that helps reduce stubborn bulges of fat by freezing the fat cells. Come in to try Coolsculpting in Los Angeles for a great price.
What is Botox?
Botox is an anti-aging injectable product that relaxes muscles that cause frown lines and wrinkles. Make yourself look younger today by booking a Botox treatment in Los Angeles.
What's an IPL?
An IPL photofacial is a light treatment that helps dimish sun damage, pigmentation and redness in the skin. Learn more about IPL photofacial in Los Angeles today.
What's Thermage Skin Tightening?
Thermage is a radiofrequency device that gently heats the skin to stimulate new collagen and elastin to help lift the skin and give it more firmness. Try Thermage near you.