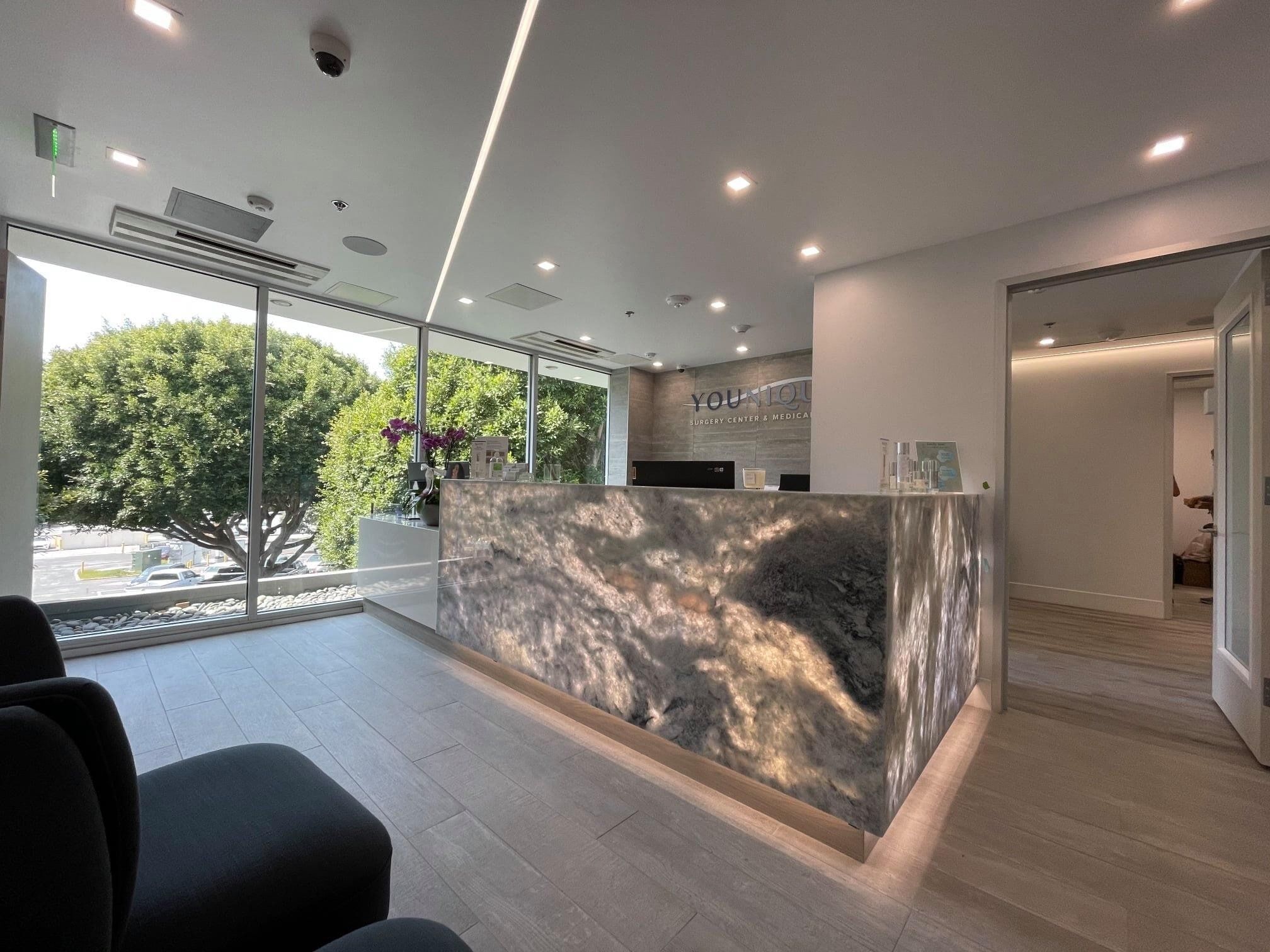 Get A Skin Tightening Procedure Near Me
When you need a proven skin tightening therapy that offers effective and noticeable results, you need Thermage. At Younique, we offer Los Angeles residents the opportunity to enjoy an improved appearance and the reduction of fine lines, wrinkles, sagging and cellulite using the Thermage non-invasive, skin tightening therapy.
Meet with Dr. Youssef today for a consultation to boost your collagen and discuss your skin-tightening goals!
Thermage Treatment Santa Monica
Los Angeles patients should know that Thermage® works on all skin types and tones, unlike fillers or injectables, Thermage® works on your entire face. The radio frequency energy heats the dermis while protecting the epidermis. This procedure is non-invasive and has recently been extended to treat the entire body.
What is Thermage Treatment?
Thermage® is a safe, non-invasive procedure that, through deep heating technology and radiofrequency treatment stimulate the formation of collagen in the surface layers of the skin. The heat delivered by the radio wave energy works from the inside out, accelerating rejuvenation and renewal of collagen fibers at the cellular level which allows your skin to repair itself naturally. The treatment available in Los Angeles not only stimulates new collagen growth, but also tightens your existing collagen.
What Benefits Thermage Treatment Provide?
The results of Thermage vary depending on the individual. Typically, clients can expect to see some evidence of skin tightening a few weeks after their therapy session. The improvements continue for some months following treatment. You can expect to see a reduction in wrinkles and sagging, as well as increased firmness and skin "bounce".
Common Treatment Areas
Thermage laser treatment is extremely safe and is used for treating periorbital wrinkles; tightening cheeks, neck, and jowls; and reducing under-chin sagging. However, it is also effective in tightening skin anywhere else on the body, including legs, arms, abdomen, and buttocks.
Three main treatment areas:
Thermage eyes treatment

This treatment helps the lower and upper eyelids. Helps reduce bags and swelling above and below the eye.

Thermage face and neck (most popular)

People often ask us, "Does thermage work on face?"
Yes! Thermage treatment on face is one of the most popular, simply because of the effectiveness. This treatment lasts about 90 minutes and focuses on cheeks, jawline, and sagging skin around neck

Thermage stomach – Sagging body parts (under arms, abdominal, buttox, thigh areas)

Common after giving birth and weight loss
With no surgery, no injections, and little down time, it can give you tighter, smoother-looking skin, softened wrinkles and lines, and an overall younger appearance.
Schedule online or call our office to get more information.
What to Expect During Your Thermage Treatment in Santa Monica
Following an initial assessment, your therapist will create a temporary treatment grid on the area to be treated. Following the application of a suitable gel to facilitate conduction of the waves, the laser head is then placed on the squares in the grid and radio waves are delivered into the treatment area.
How Thermage Skin Tightening Works
The procedure itself ranges from one to three hours, depending on the size of the area being treated. You will feel an immediate cool sensation followed by a brief hot sensation, then a cool sensation again. The procedure is painless.
Watch Thermage Skin Tightening:
Results from Treatment
There is usually no down time associated with the Thermage® procedure. In most cases, the results will appear gradually over a two- to six-month period. Your results can last from six months to several years, depending on the rate of the aging process.
Thermage® is completely non-invasive, so the side effects are minimal. Some patients experience mild to moderate swelling, which could lead to time off from work or normal activities. Minimal redness does occur, but usually disappears shortly after treatment. No special aftercare is usually needed after having the procedure. Heat related problems or complications can occur, but are rare.
How effective is Thermage?
Thermage has been in use for around twenty years. It is one of the most effective, safest skin tightening therapies on the market.
Does Thermage hurt?
There is a certain degree of discomfort, but the delivery of radio waves is interspersed with the delivery of a cooling, cryogen spray. This results in a treatment that's well-tolerated by most people.
Is Thermage Safe?
Thermage is one of the safest skin procedures because it is non-surgical and non-invasive. Thermage treatment uses radiofrequency lasers to heat the surface of the skin. This advanced laser treatment uses a cryogen cooling mechanism to assure no damage is done to the skin.
Patients can return to work immediately after receiving treatment.
How many treatments am I likely to need?
In most cases, a single treatment is all that's needed. We recommend annual treatments to retain the benefits of Thermage.
How Long do Results Last?
Improvements are immediate and can last from six months to several years, depending on your skin condition, sun exposure, and the aging process.
Can anybody benefit from Thermage?
Most people can undergo Thermage safely. At Younique, your therapist will always complete a full assessment to ensure the procedure is right for you.
Is Thermage Treatment Good for Male Clients?
The benefits and safety precautions for thermage treatment are shared by both men and women alike. Both genders benefit from the limited downtime due to the minimal invasiveness of the treatment.
Benefit From the Best Thermage Therapy in Los Angeles
Younqiue Cosmetic Surgery is proud to offer clients some of the best, most effective skin tightening treatments in Los Angeles. Dr. Youssef looks forward to welcoming you to LA's leading Surgery Center & Medical Spa.
Medically Reviewed by Mark Youssef, MD 5 stars from 150 reviews
Younique > Santa Monica Med Spa & Cosmetic Surgery >
Patient Reviews
Dr. Youssef and the Younique staff are amazing. Clean office, professional staff and even better results. Younique did a great job with my Los Angeles Thermage Treatment and I could not be happier. Highly recommended.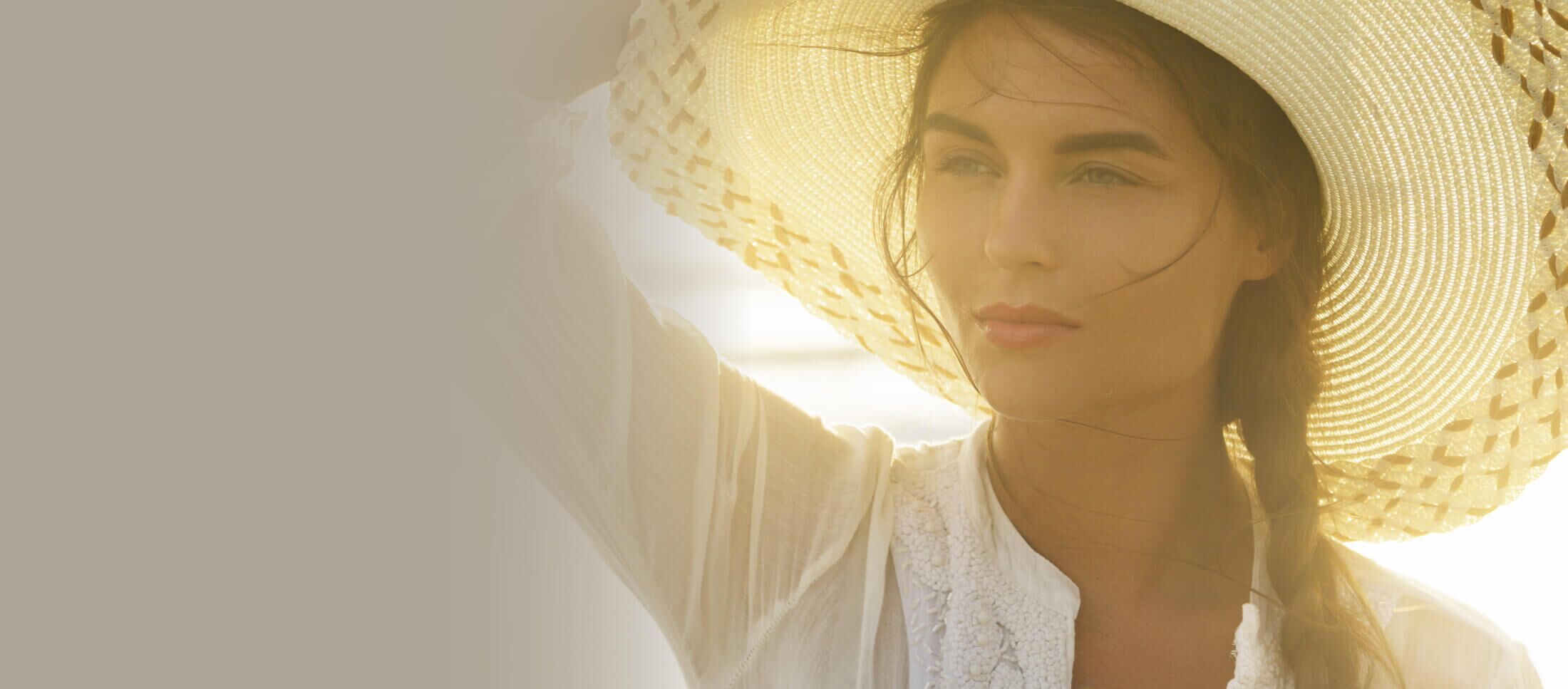 Are You Ready For The Next Step?