Trusted Breast Surgery of Santa Monica
Ask A Doctor About Surgical & Non-Surgical Breast Procedures
Clarify any questions with the touch of a button. Speak with Dr. Youssef today.
We respect your privacy, read full privacy policy.
As Featured In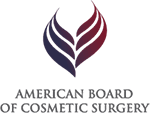 Different Types of Breast Plastic Surgery
Dr. Mark Youssef of Santa Monica, CA has been an accredited member of the American Society of Cosmetic Breast Surgery for the past 10 years. Performing over 10,000 cosmetic procedures, he has noticed many changes in the desire for the appearance of breast enhancement. View the various breast procedures Younique Cosmetic Surgery offers below.
Breast augmentation often utilizes breast implants, in which a patient must choose their desired shape or appearance with a doctor.
Breast Enhancement Surgery Types
Breast Surgery Before & After Pictures
Types of Augmentation Surgery

View Dr. Mark Youssef's breast surgery reviews below:
Love Dr Mark! He's a kind and gentle artist - the best!!!
I visit Younqiue Cosmetic Surgery for all my Santa Monica med spa needs!
Love Dr Mark! He's a kind and gentle artist - the best!!!
Doctor Youssef and his staff are just wonderful, very professional. You won't be disappointed with the results, very natural and painless!!! I highly recommend him.
My skin has never looked better! Excellent service. Not being able to find a trustworthy team that provided the tx and support I needed was very frustrating. So glad I found Younique Cosmetic Surgery! Katie, Nicole, Dr Youssef amd the entire team are simply the best. Definitely 100% recomended🤗