Trusted Breast Surgery of Santa Monica
Ask A Doctor About Surgical & Non-Surgical Breast Procedures
Clarify any questions with the touch of a button. Speak with Dr. Youssef today.
We respect your privacy, read full privacy policy.
As Featured In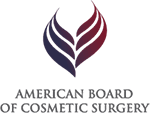 Different Types of Breast Plastic Surgery
Dr. Mark Youssef of Santa Monica, CA has been an accredited member of the American Society of Cosmetic Breast Surgery for the past 10 years. Performing over 10,000 cosmetic procedures, he has noticed many changes in the desire for the appearance of breast enhancement. View the various breast procedures Younique Cosmetic Surgery offers below.
Breast augmentation often utilizes breast implants, in which a patient must choose their desired shape or appearance with a doctor.
Breast Enhancement Surgery Types
Breast Surgery Before & After Pictures
Types of Augmentation Surgery

View Dr. Mark Youssef's breast surgery reviews below:
Excellent very honest and knowledgable.
There are not enough words to express how pleased I am with every procedure I've had done. Dr. Youssef is an amazing surgeon, not only is he caring but also a perfectionist. All I can say is that it was a life changing experience.
I have been a patient of Dr. Mark for over 10 years and have had MANY procedures done by him and Michelle. I absolutely love their work, and they are also wonderful people! I credit Dr. Mark for making me always look youthful and never overdone. I recommend Younique to everyone I know!
Michelle is amazing. She takes the time to explain everything and has patience.
Always great with Michelle.
Seriously couldn't imagine going to any other doctor. The best!