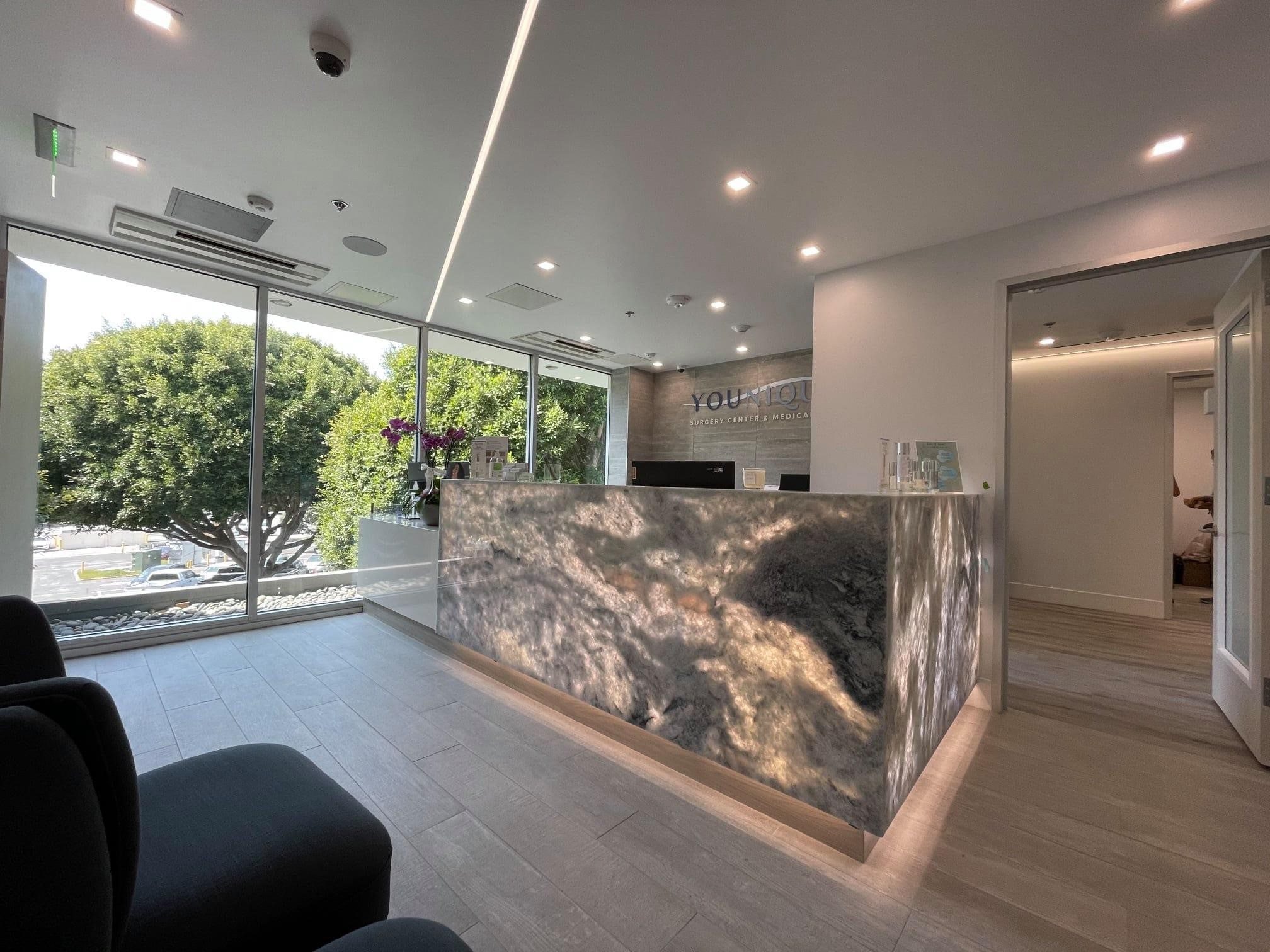 If you're a resident of Beverly Hills and have been searching for the perfect place to receive Restylane treatment, your quest may lead you just a short drive away to Santa Monica. Younique Cosmetic Surgery Center, located conveniently at 1317 5th St #300, Santa Monica, CA 90401, offers unparalleled Restylane services, ensuring you get the youthful and rejuvenated appearance you desire.
Why Beverly Hills Residents Choose Younique Cosmetic Surgery Center
Residents of Beverly Hills have discerning tastes and high standards, especially when it comes to aesthetic treatments. At Younique Cosmetic Surgery Center, we understand and meet these standards, delivering world-class service combined with expertise that's second to none. Schedule an appointment today by filling out the form below or by calling us at (310) 434-0044.
Best Place in Beverly Hills to Get Restylane Treatment
Younique Surgery Center has quickly become the go-to when it comes to Restylane treatment in Beverly Hills. We understand beauty isn't one-size-fits-all, and neither is confidence. That's why so many from Beverly Hills trust our personalized approach to Restylane treatments, led by a team who truly cares about bringing out your best self.
Expertise: Our team is made up of skilled professionals who specialize in Restylane and other dermal filler treatments.
Latest Techniques: We employ state-of-the-art techniques and tools ensuring safety, effectiveness, and satisfaction.
Tailored Experiences: We recognize that every individual is unique. Our treatments are customized to cater to the distinct needs and desires of each patient.
What is Restylane?
Restylane stands out as a leading brand of hyaluronic acid-based dermal fillers, widely chosen for its prowess in smoothing wrinkles, plumping up the skin, and imparting a rejuvenated facial glow. What sets Restylane apart from many other injectables is its biodegradable and crystal-clear nature. It's meticulously designed to mirror the naturally occurring substance in our skin, responsible for maintaining that youthful hydration. Its safety and effectiveness aren't just acclaimed by users and professionals but are also FDA-approved, assuring clients of its impeccable standards in skin treatment.
Benefits of Restylane
Restylane is not just another filler. Its remarkable ability to smooth out wrinkles, plump up lips, and restore youthful volume to the face has made it a favorite among many.
Natural-Looking Results: The hyaluronic acid in Restylane mirrors the body's natural substance, ensuring results that look and feel natural.
Long-Lasting Effects: With proper care, Restylane's effects can last for months, giving you prolonged satisfaction and confidence.
Safe Procedure: Approved by the FDA, Restylane boasts a robust safety profile when administered by professionals like those at Younique Cosmetic Surgery Center.
Restylane Treatment Process
Beginning with a detailed consultation, the Restylane treatment at Younique Cosmetic Surgery Center involves cleaning the target area, followed by precise injections of the hyaluronic acid-based filler to achieve desired results. To ensure comfort, the filler, often pre-mixed with a local anesthetic, is used, and the injected area might be gently massaged for even distribution. Post-treatment, patients receive aftercare instructions, highlighting the importance of avoiding sun exposure, strenuous activities, and alcohol for at least 24 hours to optimize results and recovery.
Schedule a Restylane Appointment in Beverly Hills
Elevate your appearance and reclaim your youthful radiance. The journey to refined elegance and self-assurance is just an appointment away. At Younique Cosmetic Surgery Center, we bring Beverly Hills residents unparalleled expertise in Restylane treatments. Don't wait to embrace the best version of yourself. Get started today by filling out the form below to schedule a consultation or appointment.
Medically Reviewed by Mark Youssef, MD 5 stars from 150 reviews
Younique > Beverly Hills >
FOLLOW US
Patient Reviews
Dr. Youssef and the Younique staff are amazing. Clean office, professional staff and even better results. Younique did a great job with my Beverly Hills Restylane procedure and I could not be happier. Highly recommended.
Are You Ready For The Next Step?