Brazilian Butt Lift Results
A Brazilian fat transfer before and after will display a patients transfer of fat to a rounder and more uplifted buttock. Transferred fat is strategically added to your butt in spots where it will give the most desired Brazilian Butt Lift results. The BBL will naturally lift and round your bottom to give it a smoother and more attractive look. You may find the results of a Brazilian lift before and after below.
Learn What To Expect After A Brazilian Buttlift
Speak with Dr. Youssef Today About Your Goals!
We respect your privacy, read full privacy policy.
As Featured In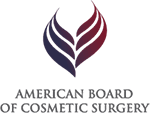 How To Prepare For Brazilian Butt Lift Surgery – Before & After
It is important to understand that as with all cosmetic procedures, individual Brazilian booty lift results may vary. Make sure to consult with Dr. Youssef so that an individual and unique plan can be formed to achieve your desired Brazilian Butt results. We are confident Dr. Youssef can help rebuild your confidence as many patients have reported incredible reviews
View Dr. Youssef's BBL Pictures
Below you will find Dr. Youssef's Brazilian Booty Lift pics. View our Brazilian Butt Lift before and after pictures for a better understanding of Dr. Mark Youssefs work! Brazilian Butt Lift before and after pics are taken from the time of a patient's initial consultation to a Brazilian butt lift post-op consultation, where photos of Brazilian Buttock augmentation are then captured
Case 1219
View our Brazilian Butt Lift before and afters on Case 1219 at Younique Cosmetic Surgery & Med Spa. All surgical procedures are performed by Younique's Dr. Mark Youssef and expert Brazilian Butt Lift surgery staff. If you'd like your own personal consultation or to speak with a staff member, please call (310) 434-0044 or visit our BBL Surgery page.
Case 6377
See our patients Before & After Brazilian Butt Lift results with case number 6377. If you have questions about anything you see here, please contact Younique Cosmetic Surgery for your consultation today.
Case 7474
Take a look at our Brazilian Butt Lift Before & After results on Case Number 7474.
Case 15663
View our patient's BBL Results on case #15663 at Younique Cosmetic Surgery & Med Spa.
Case 16317
See Case #16317 Brazilian Butt Lift Picture results from Younqieu Cosmetic. If you'd like to schedule a consultation, please visit call our office at (310) 434-0044 today.
Case 19225 (Lipo & BBL)
View our patient's Liposuction and Brazilian Butt Lift results on Case  #19225 at Younique Cosmetic Surgery.