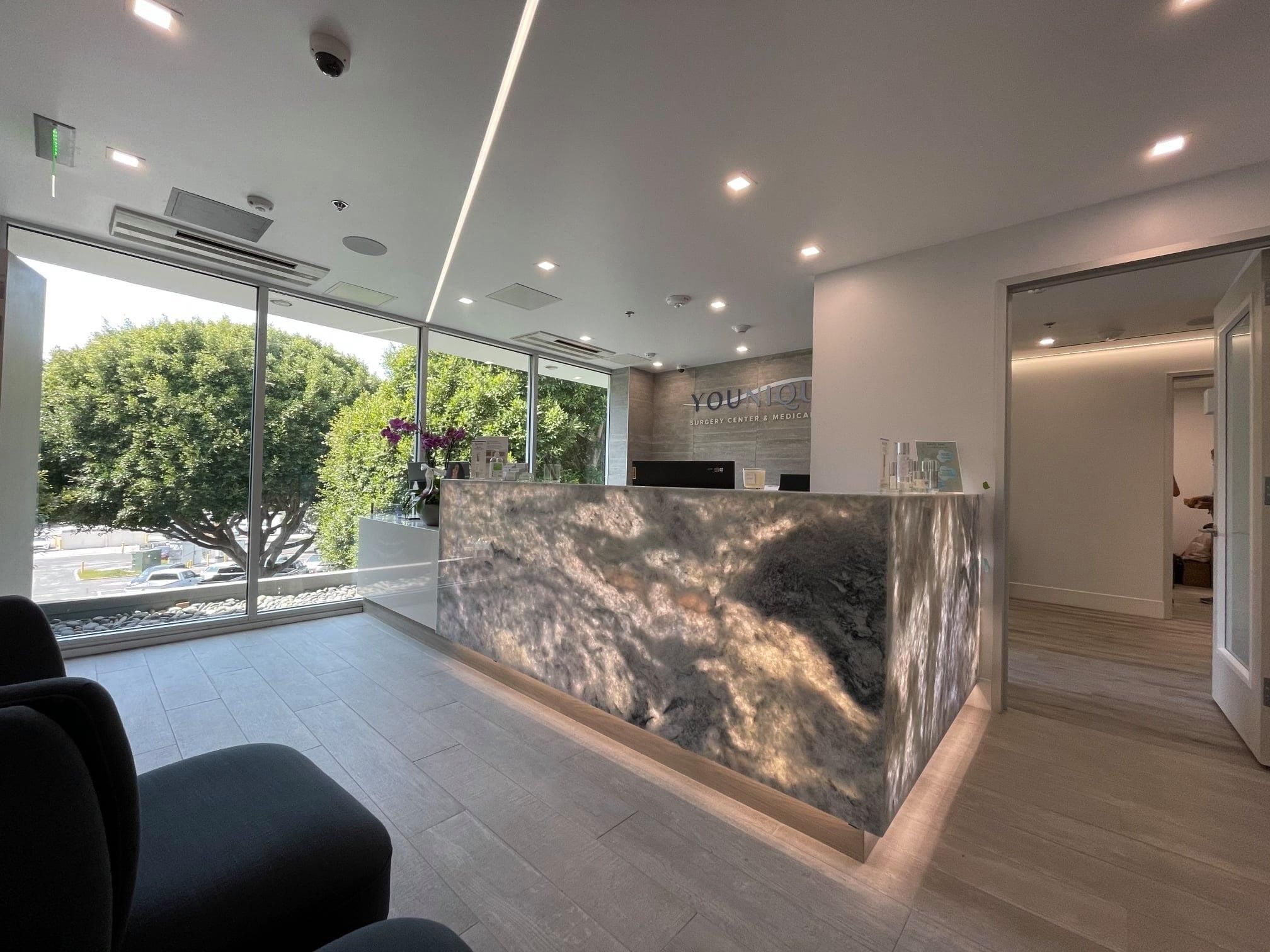 IPL Photofacial Treatment in Santa Monica
IPL laser treatment, sometimes called Photorejuvenation, can treat a variety of skin conditions that trouble Los Angeles-area patients.
Intense Pulsed Light Therapy Explained
The Intense Pulse light used in IPL photofacial treatments targets pigment issues as well as sun damage, destroying Melanin producing cells providing dramatic improvements in the appearance of:
age spots
sun spots
sun damage
freckles
rosacea, and more.
Los Angeles IPL Laser Treatment Center
To book your next IPL photofacial treatment, call Dr. Mark Youssef and the team at Younique Med Spa today at (310) 434-0044 or schedule a free consultation online. We are located in beautiful Santa Monica, California.
IPL Photorejuvenation with Boiron Calendula
What Is IPL Photofacial Treatment?
IPL stands for Intense Pulsed Light. Photofacial therapy is a non-surgical, non-invasive treatment used to correct skin damage without disrupting the skin's surface. The light targets brown and red colors within the skin, thus diminishing age spots and redness while stimulating the formation of collagen in the skin. The IPL treatment may be used on many of the body including:
Face
Hands
Chest
Arms
Shoulders
Am I Right for Intense Pulsed Light Therapy in LA?
Are you asking yourself if your skin type os right for an ipl light procedure?
Intense pulsed light treatments are tailored to individual conditions and skin types, and may be helpful in achieving smoother, youthful, vital and less blemished skin. Both men and women of all ages can be treated, and IPL is fast and virtually painless.The results are dramatic and, after a series of treatments, the skin appears skin appears more even, brighter and revitalized.
IPL Photofacial Benefits
Men and women alike can opt for IPL photorejuvenation to effectively treat a variety of conditions. Intense Pulsed Light, or IPL, significantly helps to restore skin that has been damaged by over-exposure to the sun. The most popular reasons patients turn to IPL include:
Smoother Skin
Improved Skin Tone
Irregular Pigmentation Reduction
Sun Spots
Sun Damage
Freckles
Rosacea
Scar Reduction
Skin Discoloration
Red Vein Treatment
Slowing Facial Hair Growth
Age Spots
Reduction of Fine Wrinkles
Additional Skin Therapy
Photofacials are a continually growing skin treatment solution used to give the face a more youthful appearance by lightening brown spots, reducing the appearance of unsightly broken capillaries and enhancing the production of collagen.
Watch IPL Treatment for Hands
IPL Photofacial Before and After Photos
Patients who have undergone treatment have raved about the IPL photofacial before and after results. See for yourself!
What To Expect at a Los Angeles IPL Photofacial Treatment Appointment
IPL uses very bright pulses of light to repair or improve aging or damaged skin. After a consultation, Dr. Mark Yousseff and team will assess your specific skin needs and prescribe an exact treatment plan. Treatments generally last for 20 to 30 minutes with a minimum of 3 to 4 weeks between each, for best results.
Typically, more than one treatment will be necessary, but it all depends on your skin type and how your skin responds to the treatments. Your ultimate goals for your skin will also determine how many treatments you will need.
IPL Photofacial Recovery After Treatment
Like most laser skin treatments, IPL photofacials require some healing time for possible redness, swelling, bruising or crusting, all of which typically resolve themselves with proper care and time.
The team at Younique recommends these actions after photofacial rejuvenation treatment:
Keep your skin hydrated with gentle moisturizers
Gently wash your face twice each day with mild facial cleansers
Apply makeup sparingly and remove very gently until healing is complete
Regularly use sunscreen protection (30 SPF or stronger) and avoid any sun exposure for one month where your face is not protected by sunscreen or covered.
Avoid hot showers for 2-3 days after treatment
Opt for a facial treatment to clean and hydrate skin at about the 2-3 week mark
Avoid scratching the face after treatment until healing is complete
Is Photofacial Therapy Safe?
IPL is a safe procedure that has little known side effects. Slight swelling of the treated area can occur, but is temporary. Rarely, some individuals develop bruising, but again, this is only temporary.
Photofacial Side Effects
IPL side effects are similar to those associated with a Botox® treatment. Local numbness, swelling, bruising, or a burning sensation during the treatment are common. These side effects, however, can be mitigated by placing ice on the skin before and after the procedure, and are mild and go away quickly.
IPL Procedure Los Angeles: Book Your Treatment Today!
Women and men are turning more and more to the Los Angeles IPL photofacial treatment center at Younique Cosmetic Surgery and Med Spa in beautiful Santa Monica, CA. Just one phone call can get you started down the path toward more youthful, vibrant skin. Give Younique a call today at (310) 434-0044 or schedule a free consultation online.
Medically Reviewed by Mark Youssef, MD 5 stars from 150 reviews
Younique >
Patient Reviews
Dr. Youssef and the Younique staff are amazing. Clean office, professional staff and even better results. Younique did a great job with my Los Angeles IPL Photofacial Treatment and I could not be happier. Highly recommended.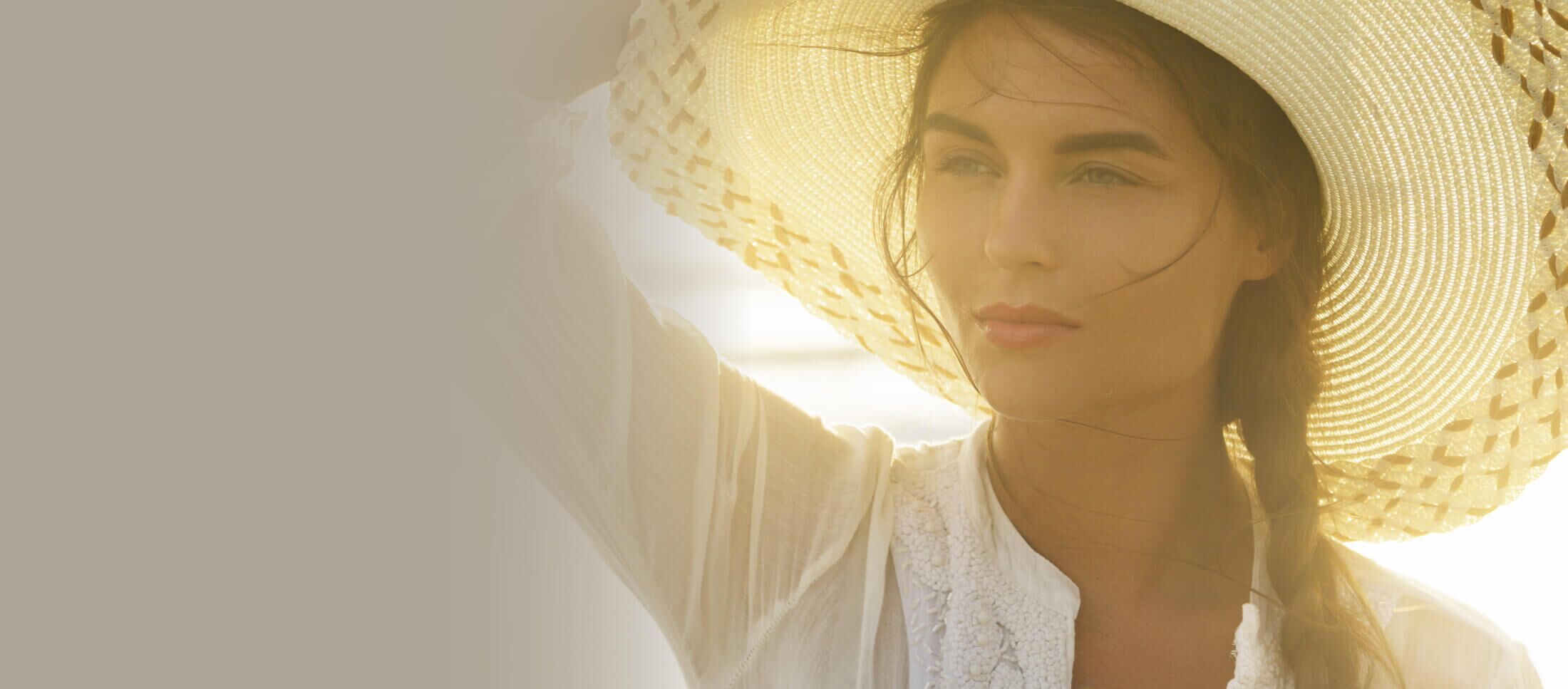 Are You Ready For The Next Step?