Lip Augmentation in Los Angeles
There are a couple of different procedures and techniques that are utilized to achieve the desired results of lip augmentation.
Depending on the procedure, the results can be temporary, semi-permanent, or permanent.
Lip Injections Expert - Dr. Mark Youssef
As Featured In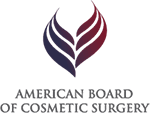 Lip Injections Near You
Lip enhancement in Los Angeles is frequently performed by Dr. Mark Youssef. Lip enhancement or lip augmentation is popular in Beverly Hills because it creates fuller, plumper lips while reducing fine lines and wrinkles around the mouth.
Dr. Youssef carefully considers what will be the best option for each of his patients. People visit YOUnique Cosmetic Surgery to achieve results they will love. Request a consultation online or call our office at (310) 434-0044 for more information about Dr. Youssef and the procedures he offers.
Best Types of Lip Injections
Lip Filler Injections (temporary – semi-permanent)
Lip injections that involve the use of dermal fillers are often medically considered as temporary to semi-permanent lip enhancement. The most common procedure that is performed at YOUnique to achieve fuller, plump lips is through injection of dermal fillers such as Restylane®. This is a simple, minimally invasive office procedure that takes about 30 minutes.
The most popular dermal fillers used to achieve this type of lip augmentation are:
Fat Injections in Lips (Semi-Permanent)
Another way to achieve fuller lips is through fat transfer. Fat is extracted from other parts of the body, most commonly the flanks, through liposuction. The fat is then separated, harvested and re-injected into the desired areas for fullness. This is a more permanent alternative to dermal fillers.
Lip Implants (Permanent)
Not Recommended
Permanent lip augmentation can be achieved through placement of a soft silicone lip implant. This procedure can be performed under local anesthesia or IV sedation.
Lip Enhancer (Temporary)
A lip enhancer, also known as lip plumper is medically determined as a temporary solution to enhance the appearance of your lips. Results will likely only last a few hours depending on the product used. Most lip enhancer products cna be pirchased at a general drug store or even a makeup store like Sephora.
This is a non-recommended solution to semi-permanent and permanent lip augmentation.
Are Lip Injections Safe?
As with any cosmetic procedure, there are risks of complications. Also, depending on which method is chosen, there may be some associated downtime. Most commonly, patients should expect swelling, tenderness, redness at injection site, firmness, bleeding, and bruising.
Lip Augmentation Los Angeles
Schedule a consultation to discuss your lip augmentation goals in the beautiful city of Santa Monica, CA located in Los Angeles. We are conveniently located in front of the Santa Monica Pier, 3rd Street Promenade and just off of Pacific Coast Highways California Incline. Guests of our med spa greatly enjoy these Los Angeles attractions.
Book a consultation below!