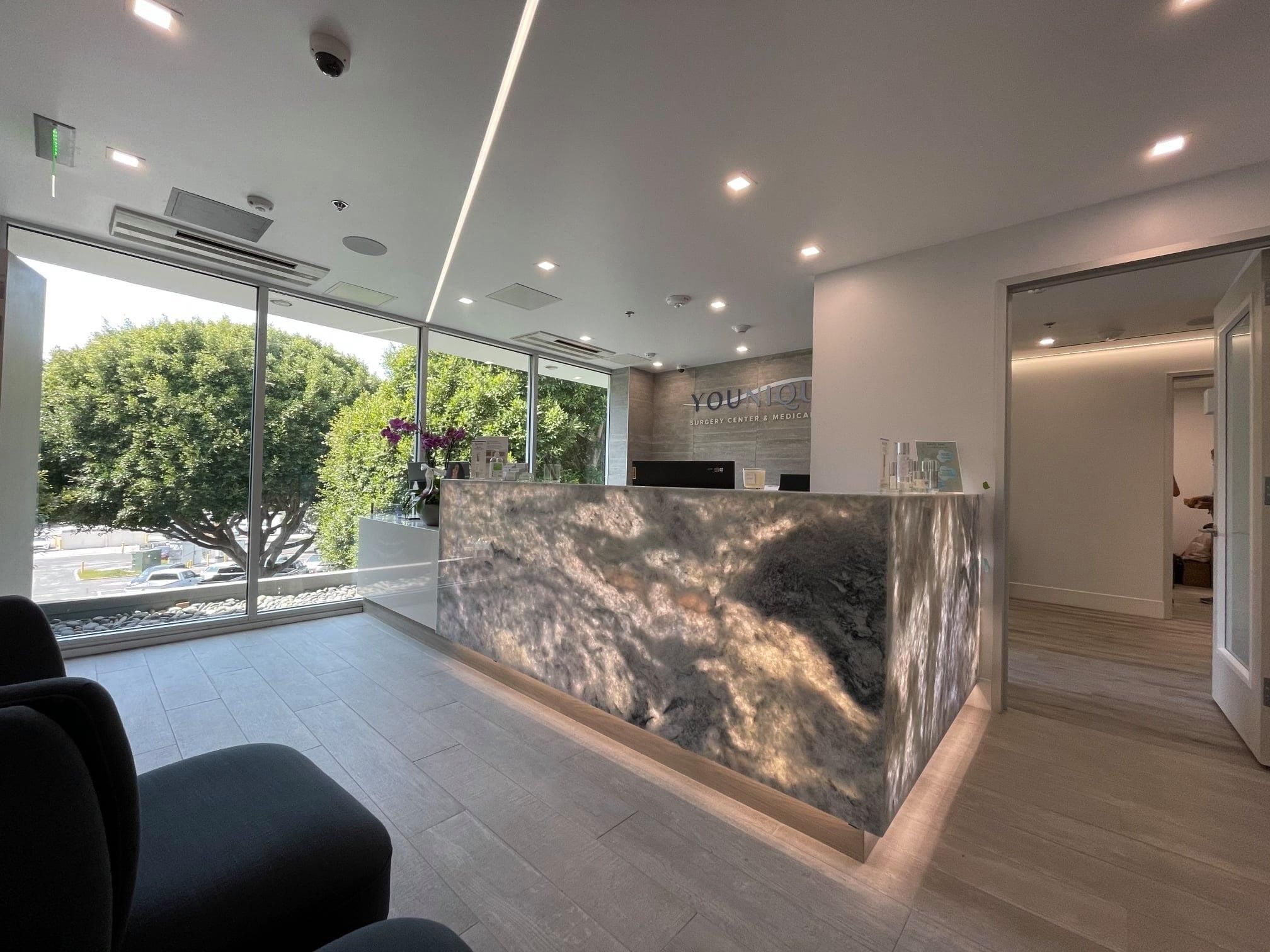 Chin Reduction in Los Angeles
Get Chin Reduction Near Me
Between 2020 and 2021, facial plastic surgery's popularity increased by almost 10%. A simple chin reduction redefines the bones, soft tissues, and jaw alignment. It can improve facial proportions, decrease bony prominences, and help overall aesthetics.
A chin reduction surgery requires minimal incisions and results in a quick recovery, meaning you don't have to take extended time off work. With little to no complications in most cases, it can redefine how you see yourself and help improve your confidence, self-esteem, and give you a more youthful appearance.
What are you waiting for? We have put together a complete guide on chin reduction surgeries, so if you are interested, keep reading for more information!
Chin Reduction Procedure
There are two types of chin surgeries: Augmentation and Reduction. What is chin reduction surgery called?
If you perform a simple chin reduction surgery near me, you may find the medical term mentoplasty or genioplasty thrown out there. Mentoplasty is the general term for chin surgeries, including chin augmentation. Genioplasty refers to surgical interventions that alter the shape of your chin. In most instances, genioplasty is more encompassing of a chin reduction.
During chin reduction procedures, skilled plastic surgeons remove part of the bone and adjust your upper and lower jaw and soft tissues for bite patterns and aesthetic changes. Rhinoplasties or nose jobs, are sometimes used with a chin reduction procedure. Your nose plays a critical role in facial proportions, and changes in your chin can accentuate a larger nose.
Benefits of Chin Reduction Surgery
What are some benefits of this chin fat reduction procedure?
Balance facial proportions
Decrease jutting chin
Improve elongation of the neck
If you see chin reduction surgery before and after photos, you can see better facial proportions and improved harmony first-hand. It can help soften harsh features permanently and give you a more youthful appearance.
Chin Reduction Risks and Side Effects
Any surgical intervention has some risks and side effects, with the most common being bleeding or infection. Other potential side effects are:
Swelling
Scarring
Nerve damage
Pain
Most of these are avoided with proper after-care and seeking out a qualified surgeon.
What Is The Recovery Time For Chin Reduction Surgery?
Most times people start feeling better after one week or whenever the pain and inflammation start subsidizing. You may still have restrictions on dieting or exercise. However, you should be able to resume work briefly after a chin reduction with scheduled follow-up appointments. Bruising and some swelling may last longer. Your surgical incision line will also take additional time to heal.
Chin Reduction Results
Chin reduction results are permanent. In some instances, if your bite has been realigned, you may need dental work that further addresses your bite. Most people find the results they want with a chin reduction. Keep in mind other surgeries may be needed for improved facial contouring.
Common FAQs
Chin reduction surgeries are permanent, and it is normal to have some concerns and general questions. Before diving into a procedure, make sure you ask yourself if you are comfortable and confident in your surgical team.
Here are some common questions you should ask your plastic surgeon:
Do you have chin reduction surgery photos?
What is your experience with this procedure?
What are your qualifications and accreditation?
If you are unsure about the cost, most surgeons provide a free consultation to review costs and fees. Here are some more common FAQs patients have.
What Is Chin Reduction?
Chin reduction is re-contouring your chin and jawline. It eliminates or shaves down excess bone and realigns soft tissues. Chin reduction can also be more invasive and help contour your jawline or reposition your bite.
How Painful Is Chin Reduction Surgery?
Chin reduction surgery is performed under general anesthesia. You should not feel any pain or discomfort during surgery, but you will have some soreness after surgery.
The best ways you can manage any discomfort, pain, or swelling are:
Prescribed pain medication
Non-steroidal anti-inflammatory drugs (NSAID)
Ice
Sleeping in an upright position
Eating soft foods/textures
After a couple of days, the soreness should start decreasing, and you can follow your surgeon's guidelines on showering, eating, and compression bandages (if needed).
How Much Does a Chin Reduction Cost?
Chin reduction surgery cost can vary based on a few factors. First, if you have more extensive work performed on your jawline, you could increase your costs. Coupling chin reduction with other procedures such as a neck lift or rhinoplasty can also tack on fees.
For example, you will have additional fees for anesthesia and the use of an operating room. Depending on the region and your surgeon, these can quickly total $10,000 or more. Don't cut back costs by choosing cheaper plastic surgeons.
Instead, find a reputable and qualified surgeon who can provide chin reduction surgery photos from previous patients so that you can see the results yourself.
Is Chin Reduction Surgery Safe?
Any surgical intervention poses risks but it is considered a relatively safe procedure. The qualifications and expertise of your surgeon will make the biggest difference. Additionally, be upfront about any past medical history, current medications, and always follow pre-and post-care instructions.
Who Is an Ideal Candidate for Chin Reduction Surgery?
Genioplasty is ideal for anyone who wants to help balance their facial features. Most candidates have complaints about:
Alignment of chin
Protrusion
Disproportioned face
While it is more common in older adults, chin reduction surgery is still an excellent option for younger adults with aesthetic concerns. If you have periodontal disease or other diagnoses, alert your physician. Specific oral, jaw, and soft tissue medical issues may be contraindicated for this surgery.
Schedule a Chin Reduction Consultation Today
Younique Surgery and Medical Spa has qualified plastic surgeons that are highly experienced with chin reduction. If you have an interest in redefining your jawline and improving facial proportions, chin reduction surgery could be the next step for you.
With minimal downtime and amazing results, let one of our skilled representatives consult with you about this procedure. Check out our website for a free quote today!
Medically Reviewed by Mark Youssef, MD 5 stars from 150 reviews
Younique > Los Angeles >
Patient Reviews
Dr. Youssef and the Younique staff are amazing. Clean office, professional staff and even better results. Younique did a great job with my Los Angeles Chin Reduction Surgery and I could not be happier. Highly recommended.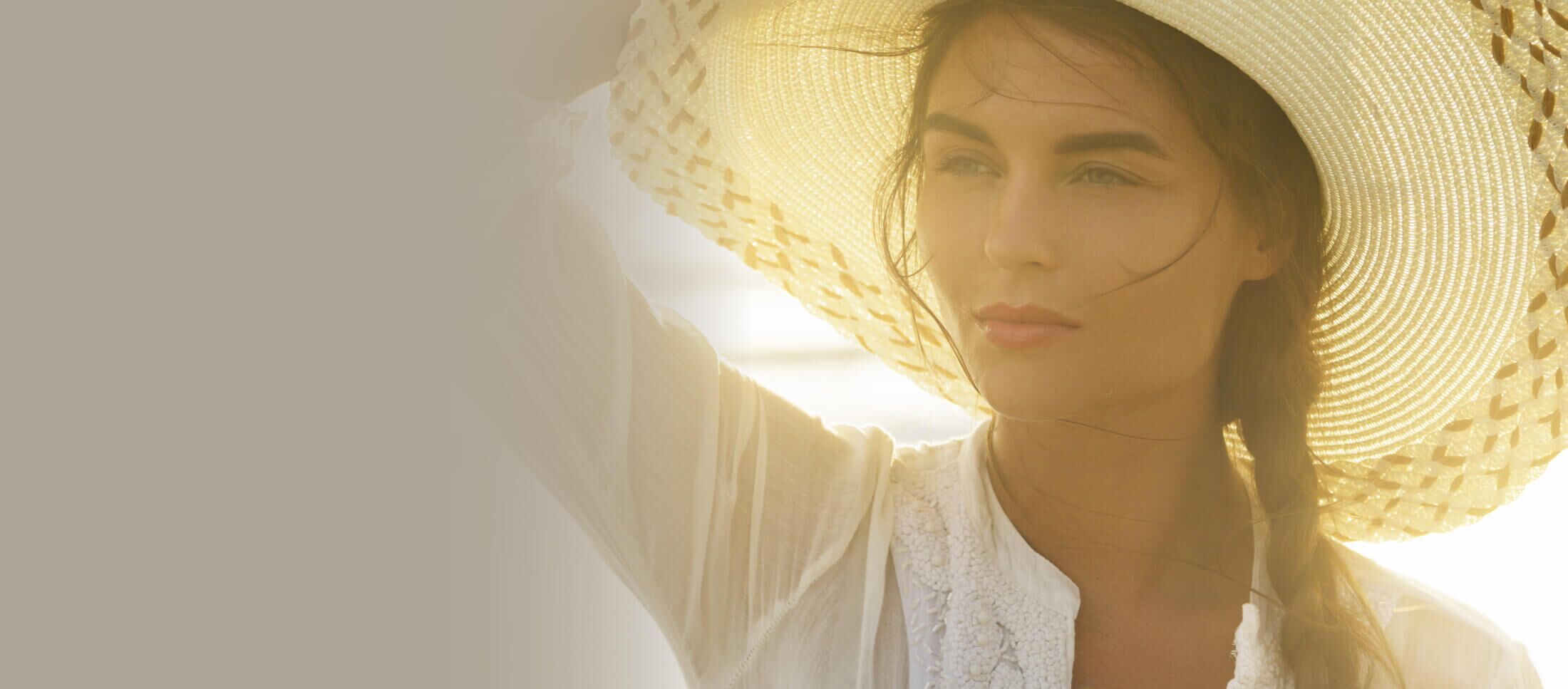 Are You Ready For The Next Step?