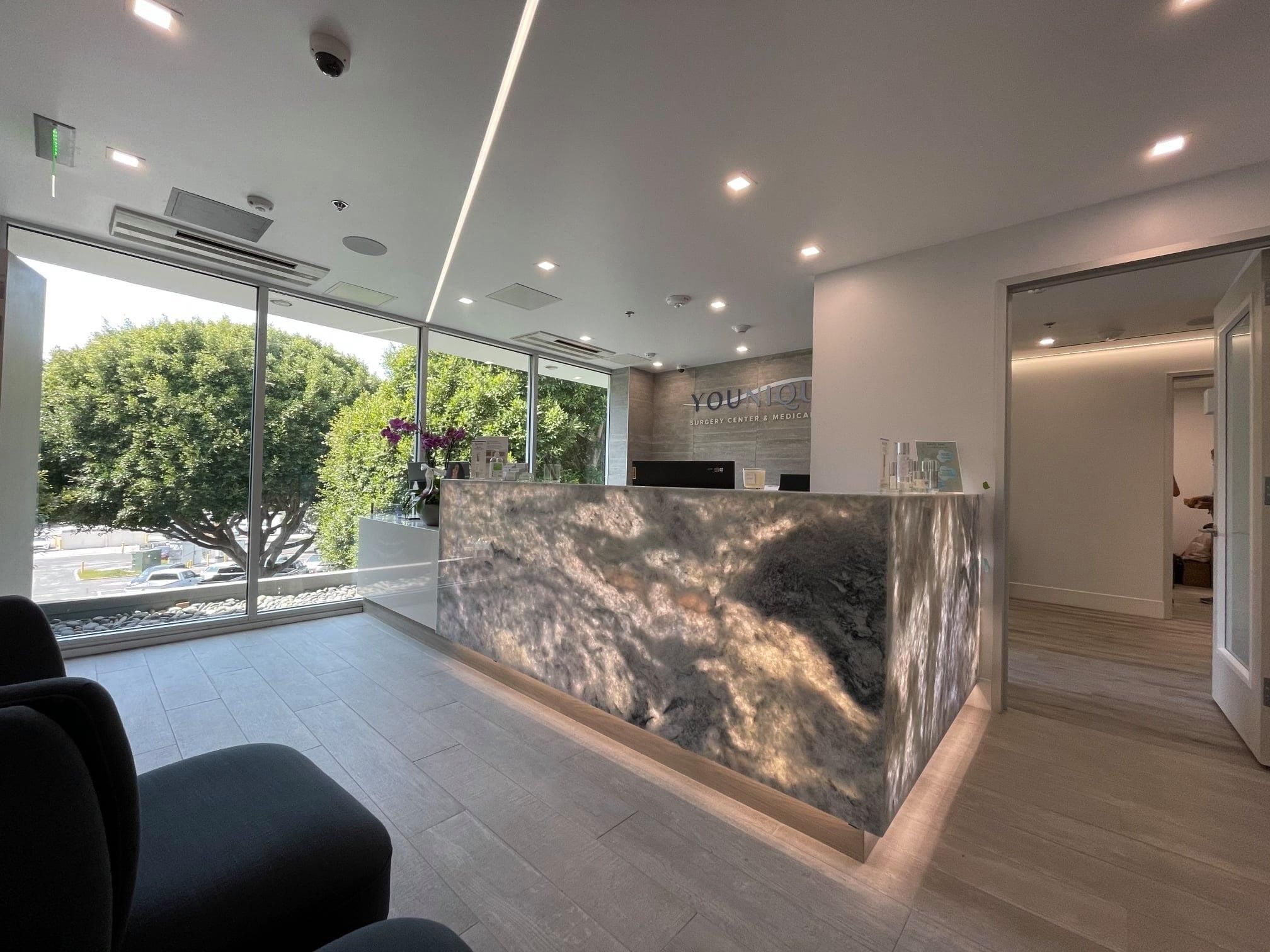 Face and Neck Liposuction in Los Angeles
Get Face and Neck Liposuction Near Me
Excess fat in the face or around the neck can give the impression that you are overweight, even when you are not. It's also one of the most common signs of aging. No matter how much you exercise or diet, it's very difficult to change the shape and definition of your face and neck.
This is where the face and neck liposuction in Los Angeles can help you improve your appearance and increase your confidence. This is an outpatient procedure to sculpt the facial structure and often used to contour the jawline. It can be done under local anesthesia or under sedation. Tiny incisions that are hidden under the chin or behind ears will be made to introduce the cannula.
Keep on reading for everything you need to know about neck and face liposuction including answering all your questions and concerns about the process and your candidacy.
Benefits of Face and Neck Liposuction
Face and neck liposuction has a lot of benefits that you need to consider. If you spend hours looking in the mirror and are not happy with your neck, you can benefit from face and neck liposuction.
Rejuvenate Appearance: This procedure can remove the excess fat from your face and neck, which can rejuvenate your appearance. Rather than getting a neck lift, you can simply get liposuction to help you look like your best self.
Improve Self-Confidence: If your neck jowls or excess fat on your face is making you feel self-conscious, then getting face and neck liposuction is a step towards improving your self-confidence. Once you start to see your beautiful self, it can help you improve your self-confidence and self-worth.
Look Younger: You can look younger. Sagging jowls and excess fat around the face can actually make you look older than you are. Look your age or even younger by getting face and neck liposuction.
Get Rid of Double Chin: Do you have a double chin even though you are not overweight? A double chin can give the impression of weight, even when you're not heavy. With this procedure, you can get rid of that double chin and start to look and feel lighter.
Refine Jawline: For men, you can get that sharp jawline that you've always wanted without a face life. You can show off your chiseled jawline in no time.
What are the steps of a Face and Neck liposuction procedure?
Neck liposuction is performed using local anesthesia and takes about 30 to 60 minutes. First, the doctor will infuse a dilute fluid into the target areas. This will cause the fat to become firm, allowing the doctor to determine how much to remove.
This dilute fluid also includes an anesthetic that blocks pain and a vasoconstrictor that contracts the capillary vessels. Basically, this eliminates bleeding and ensures that bruising is almost non-existent.
The doctor will then make minute and well-hidden incisions under the chin or behind the ear lobes. They will insert a very thin probe under the skin through those incisions to remove the excess fat. This is an essential step that requires expertise to know when to stop removing the fat.
Once the fat is removed, the doctor will close the incision with thin sutures. Afterward, the doctor will wrap your neck with a compression dressing to reduce swelling and bruising.
What is the recovery time of Face and Neck Liposuction?
It is normal to experience minor bleeding and swelling after the procedure. The swelling will start to resolve within 2 weeks but the process takes up to 3 months to reach your final result. Compression garments are very important during the recovery period, and most patients are back to work approximately two weeks after the procedure. You should walk around the house to help with your circulation and encourage neck liposuction recovery. You should wait about 3 to 4 weeks before doing any intense physical exercise.
Am I an ideal candidate for Face and Neck Liposuction?
Most people are good candidates for face and neck liposuction as long as you are in good health and have fat deposits on your face and neck. Good candidates for neck liposuction will also have good skin elasticity and good skin tone, typically people from 20 to 50 years of age.
You also need to have good health and have a stable weight. Your face and neck liposuction will be permanent as long as you maintain a stable weight. Remember this is not a weight-loss method.
Older patients without skin elasticity are not considered good candidates for neck liposuction. People who smoke on a regular basis can also dry out the skin around the neck and face, so they may not be good candidates. Schedule an appointment with your doctor to discuss further.
Frequently Asked Questions About Face and Neck Liposuction
Is chin and neck liposuction safe?
As with all surgical procedures, there are possible risks and complications associated with liposuction of the head and neck. Fortunately complications are rare, and often resolve without needing much intervention. Risks include but are not limited to infection, scarring, irregularity and nerve damage in the treated area, bruising, swelling, numbness, and blood clots. Discuss with your doctor and understand what your risks are.
How long does face and neck liposuction last?
Face and neck liposuction results are permanent as long as you maintain a stable weight.
Should I get a neck lift or neck liposuction?
Neck liposuction is for people with stubborn neck fat and that have skin elasticity. If your issues are wrinkles or extreme sagging, then neck life is the best option for you. Discuss your options with your doctor.
Does the fat come back after a face and neck liposuction procedure?
The fat cells that are removed never return, but new fat cells can grow. You need to make sure you follow a healthy diet and exercise program after the surgery to ensure that you don't gain weight again.
How much does face and neck liposuction cost in Los Angeles?
Liposuction for the face and neck can cost you an average of $3,000. This includes fees for the surgery, anesthesiologist, surgery center, and follow-up care. Remember you can also get financing to help with the costs of the face and neck liposuction.
Schedule a Face Liposuction Consultation Today
Now you know all about face and neck liposuction in Los Angeles. You know whether you are a candidate for face liposuction and what recovery time is. You also have answers to some of the most common questions when people are considering getting face and neck liposuction.
If you still have more questions or are looking to improve your self-confidence, schedule an initial face or neck liposuction consultation today. We offer two convenient locations in Santa Monica and Oxnard. Choose your provider and area of interest to help you get a quick and easy quote for your neck and face liposuction needs.
Medically Reviewed by Mark Youssef, MD 5 stars from 150 reviews
Younique > Los Angeles >
Patient Reviews
Dr. Youssef and the Younique staff are amazing. Clean office, professional staff and even better results. Younique did a great job with my Los Angeles Face Liposuction and I could not be happier. Highly recommended.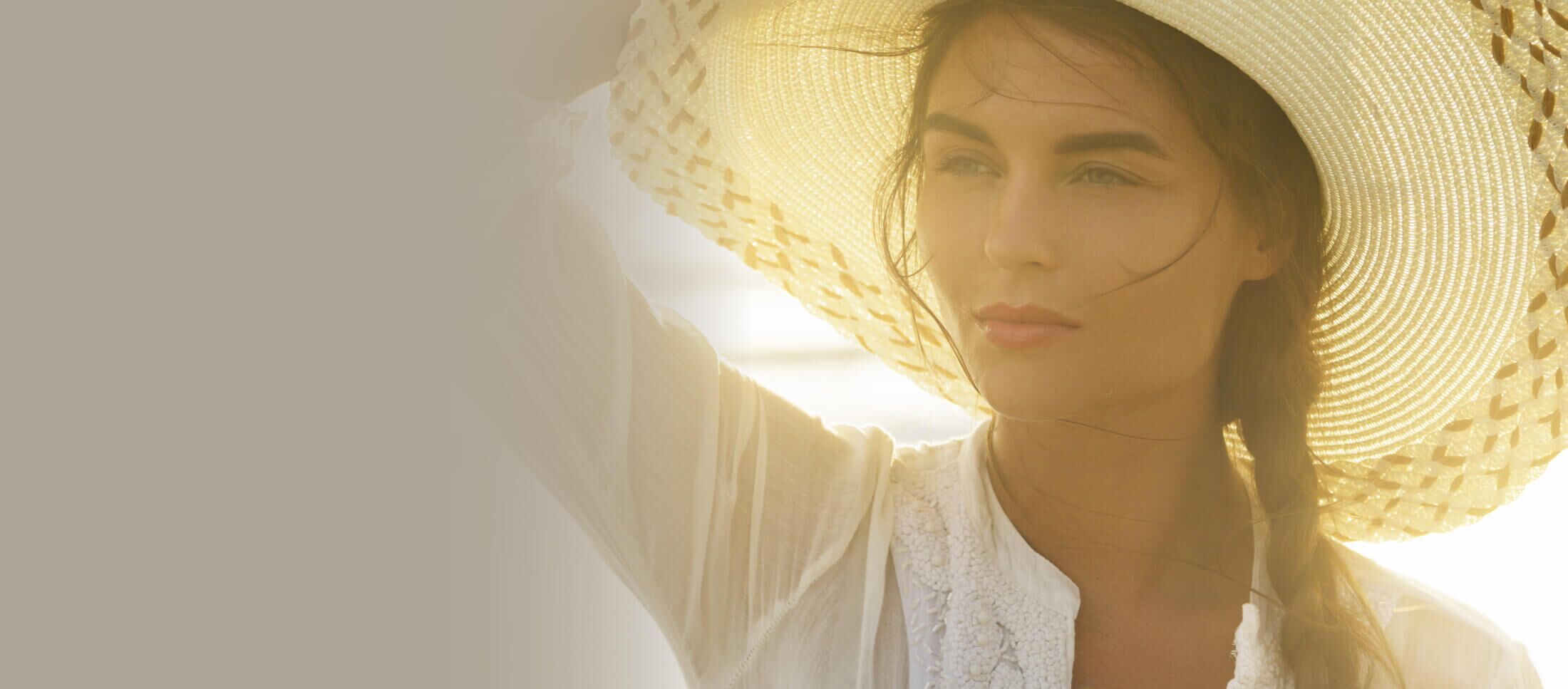 Are You Ready For The Next Step?