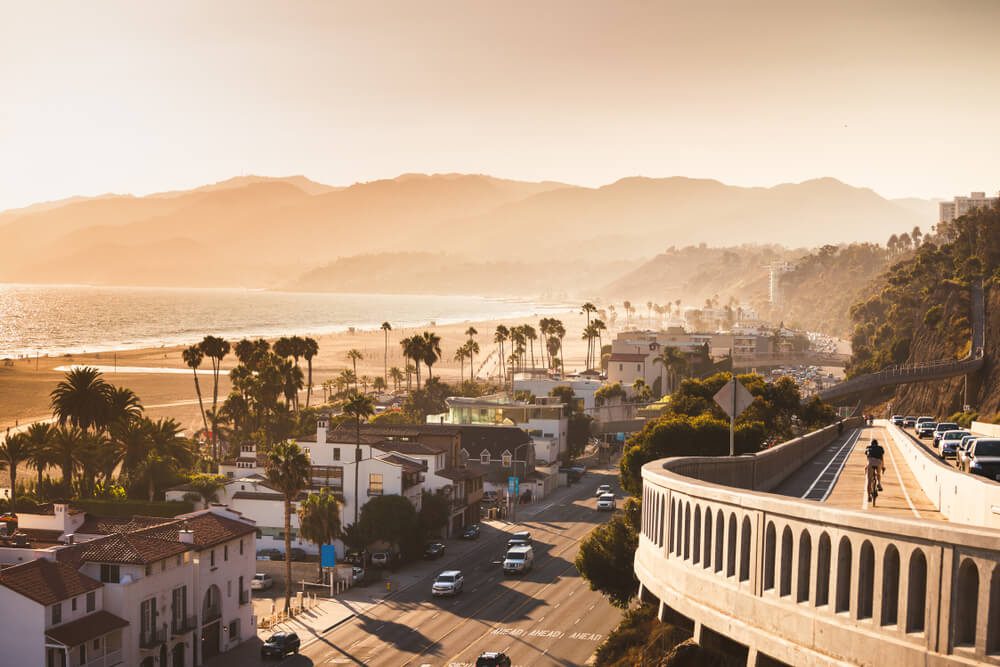 QWO Cellulite Los Angeles
QWO is the first and only FDA-approved treatment to reduce and remove moderate to severe Cellulite. With over 80% of women having some amount of visible Cellulite, it was only a matter of time to until a safe and effective treatment was developed for its removal. Despite its common prevalence, cellulite is still often considered one of the hardest conditions to beat, even with the most rigorous workout schedule and strict diet.
Younique > Los Angeles >
Medically Reviewed by Mark Youssef, MD 5 stars from 103 reviews
Get QWO Cellulite Treatment Near Me
At Younique Medical Spa, we are proud to announce that we are officially one of the first practices to offer QWO cellulite treatment. Get started today by removing unwanted and stubborn cellulite, with QWO Cellulite treatment in Los Angeles.
QWO cellulite is the safest and most-effective treatment for Cellulite. Schedule your consultation today.
Before & After | What Is QWO? | Recommended Treatment | Benefits of Treatment | How Long To See Results? | Price of QWO Treatment | Get 50% Off
QWO Cellulite Treatment Santa Monica
Despite popular opinion, cellulite is not a direct reflection of a person's lifestyle. Cellulite is found in more than 80% of women, no matter their shape or size.
Dr. Youssef understands how frustrating this may be and has made Younique Surgery Center & Medical Spa one of the first to offer QWO cellulite treatment in Los Angeles to his patients. Dr. Youssef has instilled in our trusted experts and staff the mission of allowing patients to accomplish all of their beauty aspirations and goals. We could not be happier to offer the first and only FDA-approved treatment to remove Cellulite.
Get started today by scheduling your QWO cellulite treatment near me with our trusted Doctor and staff at our Santa Monica facility.
QWO Before and After
What is QWO Treatment?
QWO is an FDA-approved non-surgical injectable treatment for cellulite in the buttocks. This treatment focuses specifically on dimples in the buttocks caused by cellulite fat. Skin dimpling occurs from collagen-rich structures in the dermal layer of our skin known as the fibrous state. This state of the skin acts as connective tissue between the skin and cellulite fat. As normal aging occurs, a normal pulling and tension is created between the skin and fat cells and cause the skins outermost layer to be drawn to deeper tissue, thereby creating a dimple effect known as cellulite.
Luckily for those affected by this skin condition, QWO cellulite treatment is here. QWO helps redistribute the fat cells within the skin's dermal layer, stimulating new collagen growth and helping to alleviate tension on the fibrous septa that causes dimpling.
Recommended Treatment
QWO treatment is fast, effective, minimally invasive, and requires little to no downtime. The treatment itself takes no longer than 10-30 minutes and will only cause slight bruising.
3 treatments of QWO are recommended for the most effective and best results.
It is also recommended to space 21 days between each treatment.
The first treatment is about 30 mins (taking pictures and prep take the most time). The following treatments are less than 15 minutes per session,
Benefits of QWO Cellulite Treatment
FDA-Approved Cellulite Treatment (in buttocks only)
Start to see results in 2-3 months
Smooth the Appearance of Dimples in the Skin
Safe & Effective
10-30 Minute Procedure
Minimal Amounts of Bruising, No Scarring
Non-Surgical, Injectable Product
Minimally Invasive
How Long To See Results?
Due to the procedure's nature and our expert staff of practitioners, QWO treatments can take as little as 10 minutes with little to no downtime.
Patients may expect to begin seeing results in as little as 10 weeks following the procedure. 10 weeks is the typical amount of time that a patient may expect to begin producing additional collagen following treatment and is stated as the normal time needed to realize natural results. This amount of time allows the fibrous septae (the cause of skin dimpling/the visible aspect of cellulite) to begin to relax, one can expect to see a visible reduction in the amount of dimpling in the buttocks.
QWO results are permanent, though due to the natural aging process of the body, cellulite may appear in other areas over the years. Patients can come back and do those other areas.
Price of QWO Treatment
The average cost of a QWO treatment is about $3,200 depending on where you receive treatment.
Are You Ready For The Next Step?