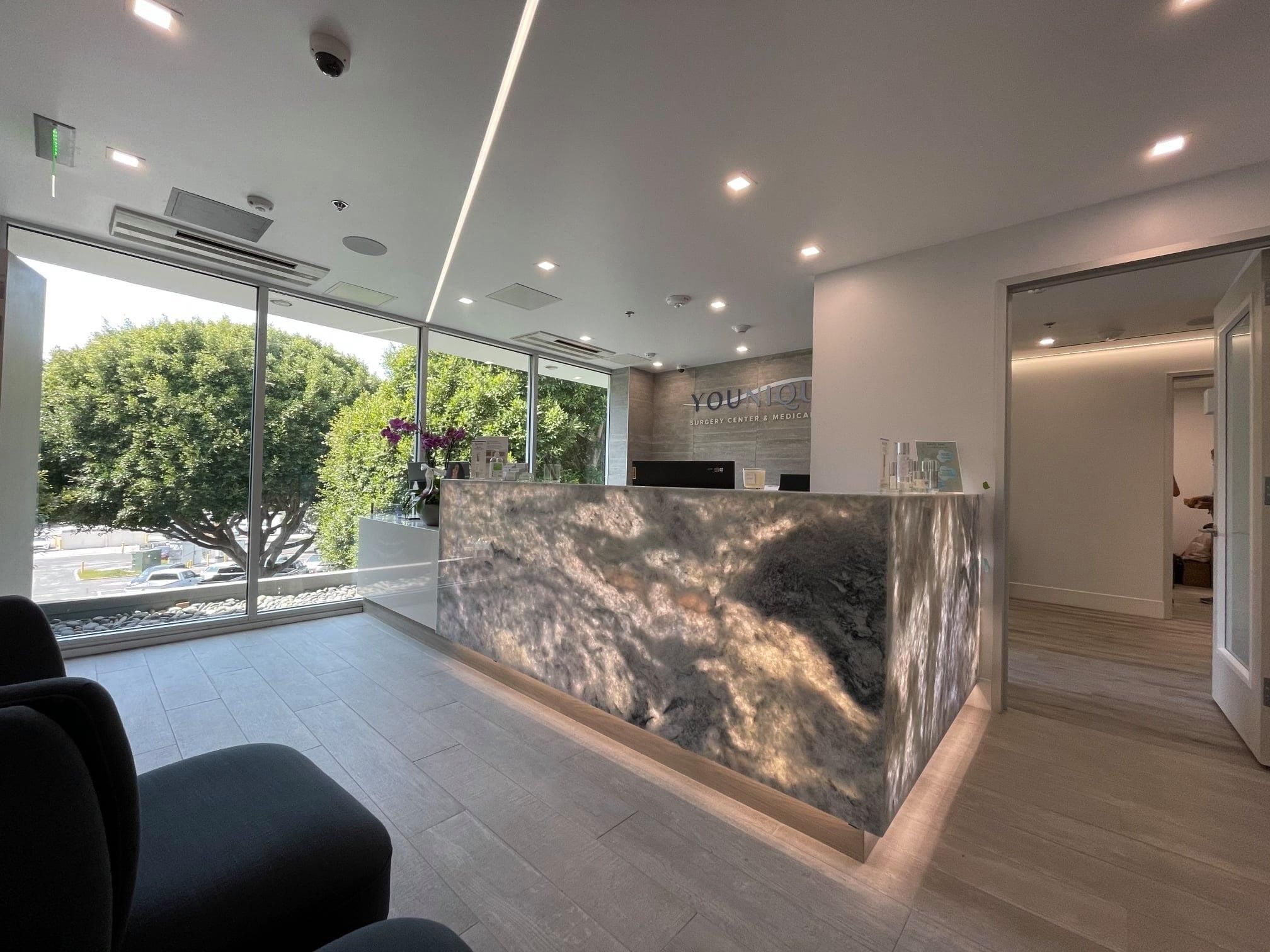 Subnasal Lip Lift in Los Angeles
Get A Subnasal Lip Lift Near Me
This is an outpatient procedure to give the appearance of a fuller upper lip and shortened philtrum / white upper lip. The incision is hidden underneath your nose where there is a natural crease. This procedure can be done as a small in office procedure or with sedation. The duration is approximately 1 hour. If you're interested in learning more about this procedure, keep reading. Let's take a look at everything you need to know about a subnasal lip lift.
What is a Subnasal Lip Lift?
While most women are familiar with standard lip augmentation procedures, they're not familiar with a subnasal lip lift. This treatment is a little different from classic lip enhancements such as botox and filler.
Subnasal lip lifts remove part of the skin under a person's nose. In doing so, the doctor gently lifts the skin in that area to reshape the cupid's bow.
The result is that a person has a full, heart-shaped, lifted lip. It's great for people who want to beat the effects of aging or who simply want a fuller and more lifted-looking lip.
How is a Subnasal Lip Lift Performed?
A subnasal lip lift procedure is a surgical procedure that's performed in a clinician's office. You'll need to have medical clearance in the weeks leading up to the procedure.
When the day of your procedure arrives, you'll be given an anesthetic to numb the area where you'll be having the procedure done. The anesthetic could be topical, local, or a combination of the two.
After your lips are numbed, the surgeon will clean the area. Then, they'll make a small incision from one nostril to the other.
Next, the surgeon will cut the skin to shorten the distance between the nose and the upper lip. They'll use sutures or stitches to close up the area and finish the procedure.
Benefits of a Subnasal Lip Lift
There are tons of different benefits of getting a subnasal lip lift, which is why it's a treatment so many women turn to.
For one, you can get fuller lips. If you're wanting fuller lips then a lip lift can help you achieve that look by increasing the fullness of your upper lip and creating a more sensual appearance.
On top of that, a subnasal lip lift can make your mouth look more youthful. Fuller, well-defined lips are considered to be younger-looking, making a lip lift a great way to avoid the effects of aging.
Smoker's lines are also done away with during a lip lift. By getting a subnasal lip lift you can reduce these fine lines around your mouth and take years off your appearance.
Finally, lip lifts provide permanent results. Whereas many other treatments, such as filler and botox, need to be touched up from time to time, you will only need to get one lip lift to achieve the results of your dreams.
What are the risks and side effects of a Subnasal Lip Lift?
If you're nervous about getting a subnasal lip lift, it's normal. There are a few risks and side effects to be aware of before agreeing to go under the knife for this procedure.
Although the procedure is generally considered safe, you should know that there are a few side effects you may experience including:
scarring
bleeding
pain
reactions to anesthesia
It's important to speak with your doctor before getting the procedure so that you can avoid these side effects. He or she will check out your medical history to make sure that you're not at risk of any of these adverse effects of your treatment.
Recovering from Subnasal Lip Lift
Although most of us expect to have luscious lips directly after surgery, it's important to keep in mind that subnasal lip lifts have a bit of recovery time involved. You'll probably notice swelling and bruising around the lips for at least two to four weeks after your operation.
At first, you'll also notice a little bit of scarring. However, this will go away after 3 to 4 months and you'll enjoy permanently lifted lips.
Your surgeon will always let you know exactly what to expect after your lip lift. He or she may give you additional recovery time if you have fuller lips, as that means more tissue will need to heal before you'll see solid results.
Immediately after surgery, you should head home to rest. Your body needs time to recover from the procedure, so plan to rest for at least 24 hours.
You should also avoid strenuous exercise, smoking, chewing gum, sleeping on your face, or opening your mouth widely. And, you should keep your lips well moisturized and brush your teeth with a smaller toothbrush.
Frequently Asked Questions
Do you still have a few questions about a subnasal lip lift? We've got answers! Here are a few more things to know about getting a lip lift procedure.
How long does a Lip Lift procedure take?
Lip lift procedures are relatively quick and easy surgeries. You'll usually be in and out of the doctor's office in one to two hours.
How do I prepare for my surgery?
To prepare for a lip lift surgery you'll want to avoid eating or drinking anything at least 6 hours before you go under the knife. You'll also want to avoid alcohol for 48 hours before the surgery and avoid blood thinners for two weeks before the surgery.
What Should I Expect After Surgery?
It is normal to experience some swelling and redness immediately following your surgery. Some people will experience redness for a prolonged period (especially if you have oily skin), but it often can be masked by light make-up. Most patients report returning to normal activities within 10 days of the procedure. After the healing is complete, the final results are expected to be permanent.
Who is a good candidate for a Subnasal Lip Lift?
Just about anyone is a good candidate for a lip lift, although people with thinner lips or who are aging are the most common candidates. If you're a heavy smoker or don't have a lot of skin between your lip and your nose, you may not be the best candidate for the procedure.
Schedule Your Subnasal Lip Lift Today
A subnasal lip lift is a cosmetic procedure that can have life-changing results. This procedure can leave you feeling young, fresh, and beautiful and can transform your mouth into a beautiful and soft work of art.
If you're ready to get started with a subnasal lip lift, get in touch with a cosmetic surgeon at Younique. We'll help you get the beautiful lips that you've always dreamed of.
Medically Reviewed by Mark Youssef, MD 5 stars from 150 reviews
Younique > Los Angeles >
Patient Reviews
Dr. Youssef and the Younique staff are amazing. Clean office, professional staff and even better results. Younique did a great job with my Los Angeles Subnasal Lip Lift and I could not be happier. Highly recommended.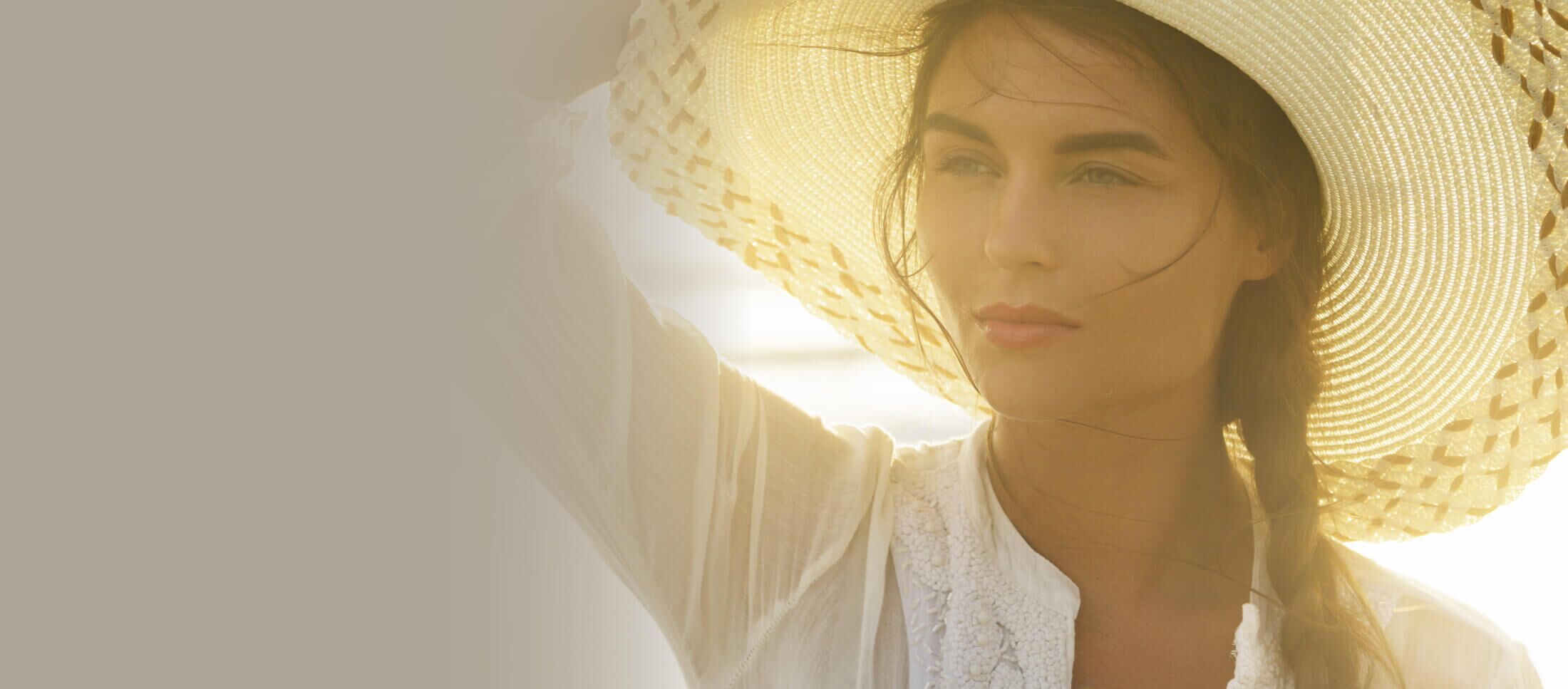 Are You Ready For The Next Step?