QWO Cellulite Oxnard
Younique Cosmetic Surgery & Medical Spa is proud to serve Oxnard, CA as one of the first medical practices to offer QWO Cellulite treatment. QWO is the first FDA-approved treatment to help reduce and remove moderate to severe cellulite (largely focusing in the buttocks).
At Younique, we understand your frustration with the common build-up of normal cellulite and have come together to offer the safest and most effective method to alleviate cellulite as a permanent solution.
Get started today with a safe, non-surgical and permanent solution to get rid of cellulite in Oxnard today.
*Special Pricing for a Limited Time: Get 50% OFF QWO Cellulite treatment until 6/30/2021 at Younique Surgery Center and Medical Spa. Offer ends 6/30/21. Patient must schedule treatment before 6/30.
Get QWO Cellulite Treatment Near Me
QWO cellulite is the safest and most-effective treatment for Cellulite. Schedule your consultation today.
We respect your privacy, read full privacy policy. This site is protected by reCAPTCHA and the GooglePrivacy Policy andTerms of Service apply.
As Featured In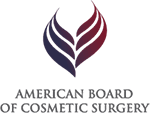 QWO Cellulite Oxnard
Contrary to popular belief, cellulite is in fact not a reflection of a person's daily lifestyle. Even the most rigorous workout schedule and diet may not remove cellulite and for this reason, many patients seek medical help. Cellulite is one of the most common skin conditions, if not the most common among women, appearing in over 80% of women with no correlation to their shape or size.
Many patients have come to our practice with needs to remove cellulite in Oxnard and it is now our obligation and duty to serve our beautiful patients as one of the first medical practices to offer QWO treatment in Oxnard.
Get started today by scheduling your QWO cellulite treatment near me with our trusted Doctor and staff at our Oxnard facility.
QWO Before and After Results
What is QWO Cellulite Treatment?
QWO is the first FDA-approved injectable treatment for the removal of cellulite in the buttocks. The treatment focuses on reducing dimples in the butt caused by cellulite fat. This skin dimpling occurs from collagen-rich structures in the dermal layer of one's skin, known as the fibrous state. As aging occurs, a normal pulling tension occurs between the skin and fat cells causing the skin's outermost layer to draw more to the deeper tissue, creating a dimple effect called Cellulite.
If you're like one of the many 80% of women affected by Cellulite in the buttocks, QWO treatment in Oxnard may be the perfect non-surgical solution for you.
Recommended Treatment
For the most effective and best results, it is typically recommended by your Doctor to receive at least 3 QWO Cellulite treatments. It is also recommended to wait at least 21 days between each treatment, as this number of days will help the body heal and give enough time for ample results. The treatment has very minimal downtime and only very little bruising.
The first treatment usually takes 30 minutes, while the second 2 treatments take anywhere from 10-15 minutes (with the majority of time spent taking photos and discussing treatment/prep time).
Benefits of QWO Cellulite Treatment
FDA-Approved Cellulite Treatment (buttocks only)
Results in 2-3 months
Smoothing appearance of dimples in the skin
Safe & effective treatment
10-30 minute treatment
Minimal bruising and/or swelling
No scarring
Non-surgical
Minimally invasive
How Long To See Results?
Patients typically begin to see results within 2-3 months of treatment and may see results in as little as 10 weeks. Due to the procedure's nature, QWO treatments can take as little as 10 minutes with little to no downtime.
After this period of time, patients may expect to begin producing additional collagen in these areas, causing a smoother appearance on the skin. In its recovering state, the fibrous septae (the cause of skin dimpling/the visible aspect of cellulite) begins to relax showing a visible reduction in the amount of dimpling in the buttocks.
QWO results are permanent, though due to the natural aging process of the body, cellulite may appear in other areas over the years.  Patients may come back after treatment is performed in the buttocks to receive treatment on other areas of the body, though, QWO is only recommended by the FDA for treatment in the buttocks.
See more results from treatment below:

Price of QWO Treatment
The cost of a QWO treatment is $3,200. For a limited time (until June 30, 2021), you can purchase QWO Cellulite Treatment in Los Angeles for 50% OFF.
Special Pricing Terms Apply
In order to receive 50% OFF our QWO cellulite treatment, you must agree to take pictures before the procedure, after 3 weeks, 6 weeks, and 9 weeks of treatment.  More information may be found by calling (310) 434-0044.