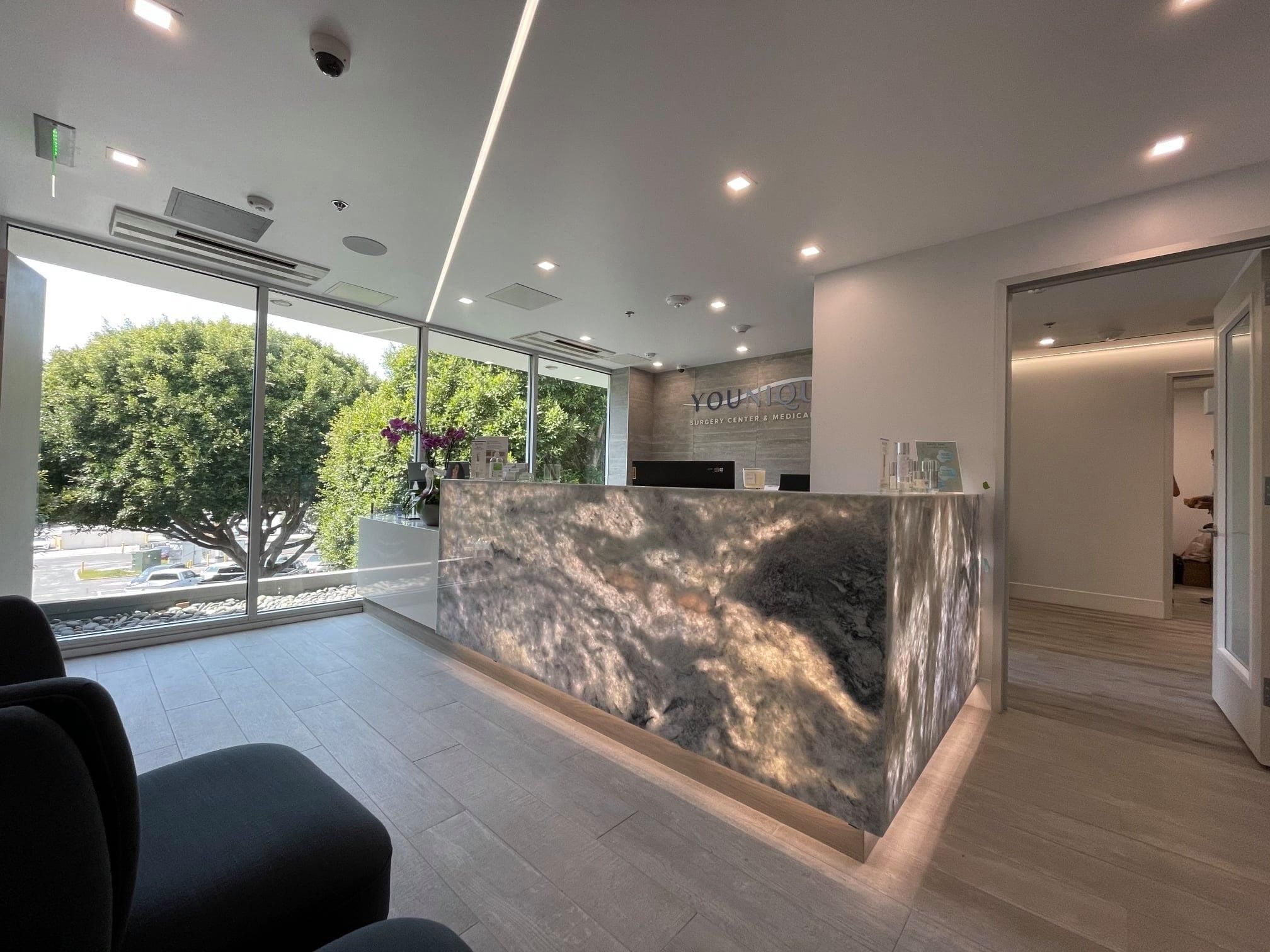 Hair Transplant in Los Angeles
Get Hair Transplant Near Me
It's hard to improve your style and appearance when some people only focus on the hair on top of your head. Most people can go to a salon or barbershop to get a new cut or style. Balding individuals do not have that luxury and often hide their fading hairline with hats or beanies.
Plastic surgery is a growing trend among both men and women in Los Angeles. In particular, balding men may want to get a hair transplant surgery to restore their fading locks.
A hair transplant procedure comes with a lot of benefits, but it also has its own share of risks. Here's everything you should know about the process beforehand.
Benefits of Hair Transplantation
One of the benefits of a hair transplant is eliminating your current hair-related issues. Maybe you've noticed your forehead looks bigger than before, or your hair has thinned out in recent years. The procedure can thicken the hair volume on your thinning spots or completely restore your hairline.
Individuals struggling with their hair often turn to special shampoos or creams to try and save what they have left. After a hair transplant, you won't need them anymore. Apply whatever medication they prescribe after the operation, and that's it.
Another benefit is the low hair transplant cost. It's more affordable in the long term than all of the restorative creams and medications you see advertisements for.
The only people who will be able to tell you've had work done will be close friends and family. To everyone else, you may as well have never suffered hair loss in the first place.
Hair Transplant Procedure Santa Monica
This is an outpatient procedure to improve hair loss. Mature hair from the back of your head is harvested either as individual units on a small strip of skin or as single units of hair. If a small strip of skin is taken, each individual hair follicle is separated and prepared prior to transplantation. The recipient area is carefully marked and planned by our surgeon and each individual recipient site is carefully made to follow the natural direction of your hair. The prepared hair is then transplanted to the recipient site individually. This procedure is most commonly done for the frontal hairline, but it can be done for essentially any area that one observes hair loss and absence, such as beards, eyebrows and eyelashes.
What Are The Possible Risks and Side Effects of Hair Transplantation
As with all surgical procedures, there are possible risks and complications associated with hair transplant. Fortunately complications are rare—and usually minor. Risks include but are not limited to infection, scarring and hair loss. In addition there are some other side effects to a hair transplant procedure:
Infection
Bleeding
Patchy hair growth
Graft failure
Infection can be staved off as long as you follow all of your doctor's instructions. Apply whatever medicated cream they prescribe, keep your scalp clean, and avoid irritating it with shampoos until authorized to do so.
Bleeding is a possibility with any surgery. Your implanted hair follicles will be very sensitive, and little spots of blood may pop up. If you notice anything excessive, you should reach out to your doctor.
There's also the chance that the hair growth is patchy or doesn't come at all. Patchiness can be corrected with a small session. If the surgery fails to take for some reason, then you may have to repeat the entire process all over again.
What Can I Expect During Recovery From Hair Transplant?
You will experience pain and swelling at both the recipient site as well as the donor site. Depending on the area of transplantation, your swelling may be moderate to severe for the first few days. With that said, most people will return to their daily activity in a few days and back to work within 14 days. The new transplanted hair will integrate within the first two weeks. Then, you will go through a period of slow growth or shedding at around 2 months, but >80% transplanted hair will survive and look like your natural hair after.
Best Candidates for Hair Transplant in Los Angeles
The best candidates for a hair transplant are men suffering from male pattern baldness, those who have realistic expectations, and people who have lost hair due to some kind of trauma.
For the procedure to work, there needs to be a good amount of healthy hair follicles left over to relocate. People who are completely bald cannot get a hair transplant. It's also not advised for anyone going through another long-term treatment, such as chemotherapy.
It's recommended that men continue prescription medication to lessen hair loss if it's due to their genes.
Hair Transplant Frequently Asked Questions
What Causes Baldness or Hair Loss?
It depends on the person and their sex. Men usually start to lose hair due to male pattern baldness, but some women can also experience hair thinning as they age.
What is Hair Transplantation?
A hair transplant is when hair is taken from another area of your head and placed in a balding spot. That once balding spot can then grow hair like any other part of your head.
How Long Does a Hair Transplantation Last?
Most hair transplants can last a lifetime as long as you take care of your scalp. However, they are still vulnerable to genetic and health-related problems.
Are the Results Permanent?
As long as it was done right, the results should be permanent. You may wish to get another session later on if you continue to notice hair loss on other parts of your head.
Is a Hair Transplant Painful?
A local anesthetic is used to dull any pain you may feel from the procedure. However, you'll notice some soreness in the days and weeks afterward.
Hair Transplant Scar
Old hair transplants left an ugly scar on the back of a person's head from where the skin graft was taken. The newer FUE Method instead leaves tiny round scars in your scalp around where each hair follicle was extracted.
Despite there still being a scar left behind, the latter is barely noticeable as long as your hair is longer than an inch long. Additionally, some people have opted for scalp micro-pigmentation as a way to hide those scars and make their hair look fuller in the back.
Hair Transplant Doctor Los Angeles
Looking back at the generations of balding men may discourage the idea that you'll ever have a full head of hair again. However, newer hair transplant procedures make it much easier and less painful than ever before. You can also expect your results to last the rest of your life.
Younique Medical Spa & Surgical Center offers a variety of options for anyone looking to improve their appearance. We operate in the Santa Monica and Oxnard areas. Contact us to learn more and to schedule a consultation.
Medically Reviewed by Mark Youssef, MD 5 stars from 150 reviews
Younique > Santa Monica Med Spa & Cosmetic Surgery >
Patient Reviews
Dr. Youssef and the Younique staff are amazing. Clean office, professional staff and even better results. Younique did a great job with my Los Angeles Hair Transplant Procedure and I could not be happier. Highly recommended.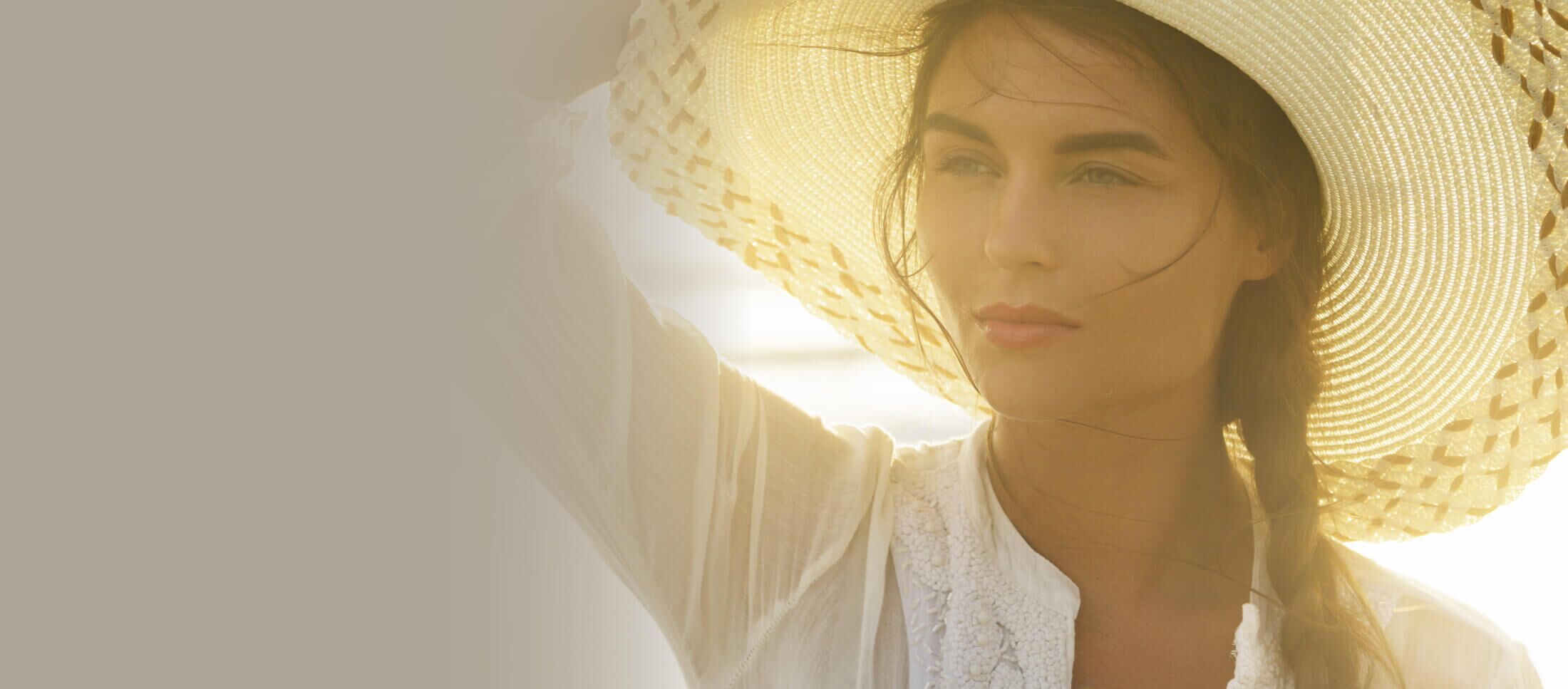 Are You Ready For The Next Step?