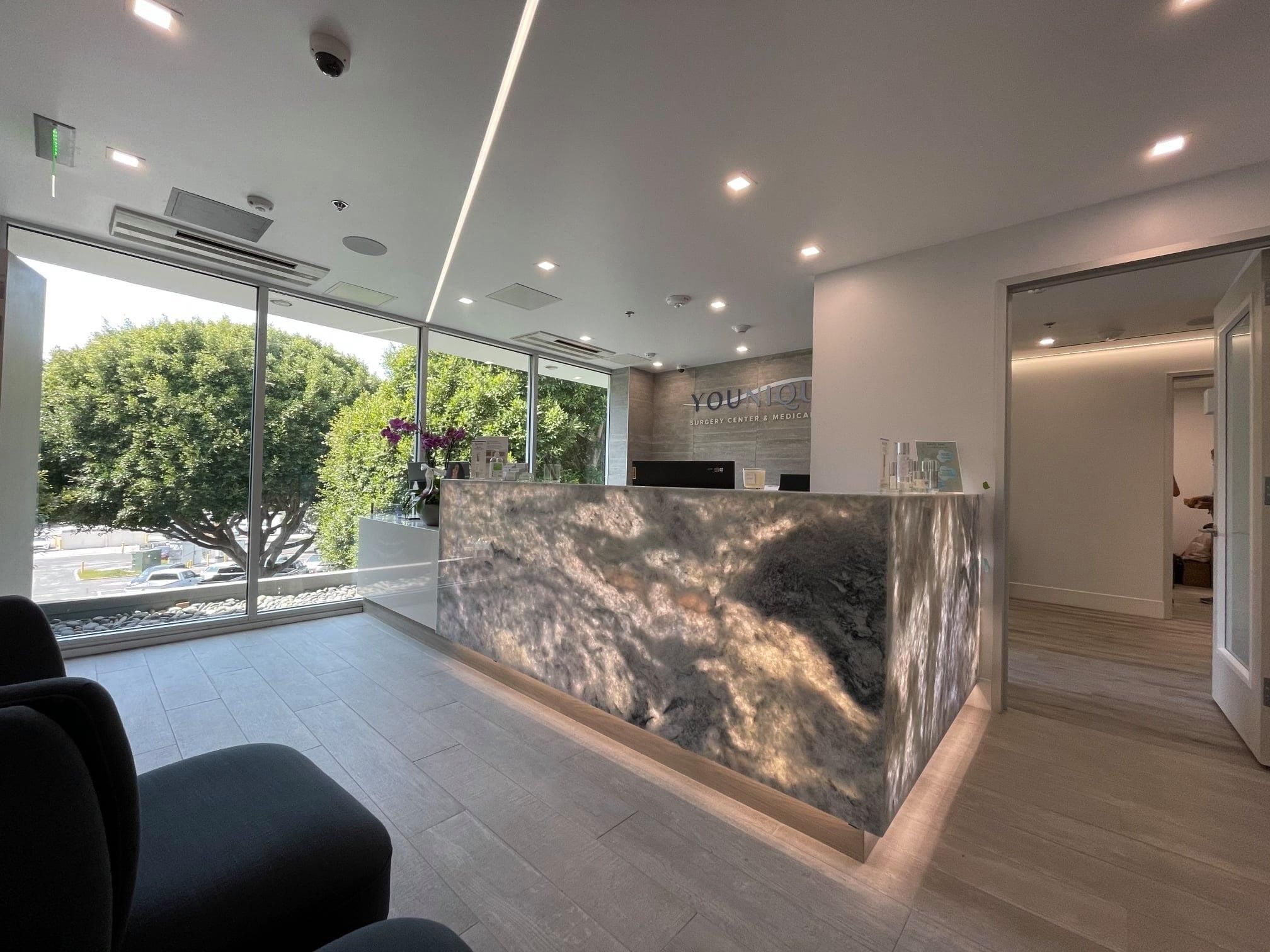 Laser Hair Removal Santa Monica
Laser hair removal is the best way to quickly and easily remove unwanted hair. Eliminate your unwanted hair in the most popular treatment areas:
Armpit, Lips, Face, Bikini, Back, Legs, Dark Skin
Laser Hair Removal Treatment in Los Angeles
Laser Hair Removal Benefits
Many Treatment Areas

Laser hair removal treatment can work on more areas of the body than any other hair removal method. For example, laser hair removal is effective on arms, legs, bikini lines, and even the face.

Surrounding Skin & Hair

Untouched Not only can lasers get rid of hair on more places than other treatments, they have several additional benefits that other methods don't have. For example, lasers can target only darker and coarser hairs and leave the surrounding hair and skin untouched.

Faster Process, Faster Recovery

Laser removal is much quicker than other types of hair removal. Other options for permanent hair removal and reduction, such as electrolysis, are far more time-consuming. Not only is the medical procedure itself fast, but so is the recovery process.

Consistent and Effective

Laser treatments are consistently effective, leaving no sign of hair for several weeks after the procedure. Other methods of hair removal are not as consistent.

Permanent Hair Removal Options

Depending on the customer, laser hair removal has proven to provide permanent hair removal. The usual recommendation for permanent hair loss is 6-7 treatments, but always listen to our experienced practitioners.

Lumenis LightSheer Technology

Our technology is one of the most effective options providing virtually painless treatment. Our laser technology is provided by Lumenis LightSheer.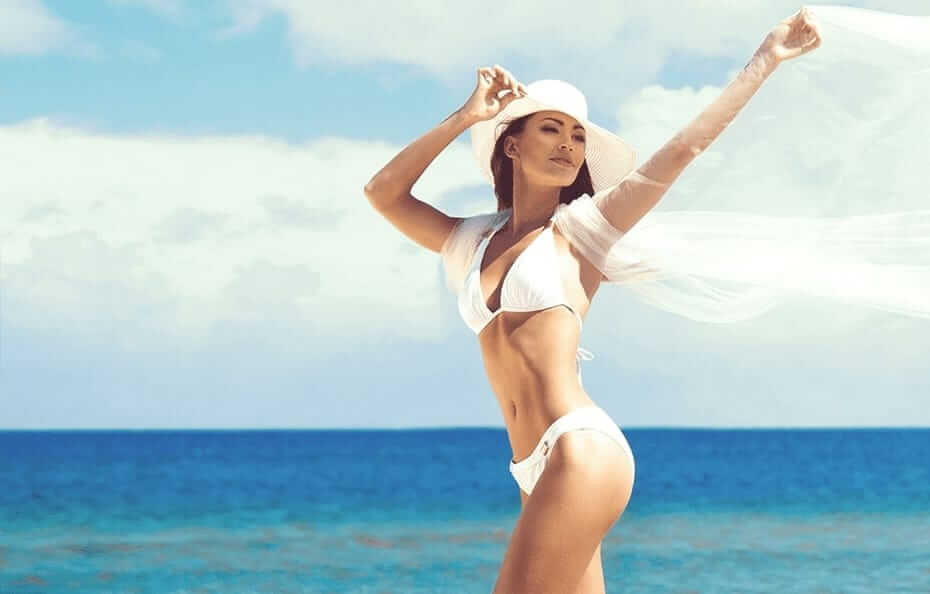 Laser Hair Removal Near Me
If you're in search of a long-lasting solution to excessive or unwanted hair, laser hair removal is the way to go – and where better to do it than beach-side of Los Angeles in Santa Monica, California! We offer the most accessible location for people searching for "laser hair removal near me." Our Los Angeles Laser Removal Location can be found at:
1317 5th St #300, Santa Monica, CA 90401
DIRECTIONS TO OUR OFFICE
(310) 434-0044
Laser Hair Removal Treatment Areas
Laser hair removal works on just about everyone's skin and hair types for both men and women, each targeting different parts of the body. If you have very light skin or blonde hair, it's possible traditional laser hair removal may not be your best option, since blonde hair does not typically have the pigment required to attract the heat of the laser. Give us a call to confirm if you are a good candidate for this popular treatment.
Most Common Areas for Women
Upper lip
Chin
Underarms
Bikini line
Legs
Arms
Most Common Areas for Men
Back
Shoulders
Chest
Abdomen
Buttocks
Some of the many clients that we serve actively seek out Brazilian laser hair removal, laser hair removal of face, bikini laser hair removal and armpit laser hair removal, among other very popular treatment areas. Don't see your need identified? Give us a call today, chances are we do it!
Does Laser Hair Removal Hurt?
There is occasional redness and tenderness that can be associated with the treatment, similar to a light sunburn.
Laser Hair Removal Cost?
The cost for laser hair removal is less than the cost of many comparable procedures. Its relatively low cost is one of the reasons that it is among the most common cosmetic procedures in the U.S. Also, its effectiveness (evidenced by before and after pictures) contributes to its popularity.
Is Laser Hair Removal Safe?
The majority of people do not experience any significant health issues with laser hair removal, making it a safe practice for the majority of candidates.
How About Laser Hair Removal Side Effects?
Some side effects are possible for some patients including redness, skin crusting (treatable with simple moisturizers) and minor skin color changes in the treated area. It's important to remember that laser technology carries some manageable risks and protective eyewear should always be used by both the technician and the patient to avoid eye injury.
It's always a good idea to speak with a dermatologist or licensed treatment practitioner to verify that you are an ideal candidate for laser hair removal.
Laser Hair Removal Before And After
Laser hair removal is the treatment option so many of our clients seek in order to reduce or altogether eliminate common routines like shaving, waxing, tweezing and other temporary fixes. Check back as we add our latest before and after photos.
How Does Laser Hair Removal Work? Our Successful Process
Laser hair removal works by beaming a virtually painless, but extremely effective laser directly into a hair follicle for an extended period of time. The laser is tuned to a specific frequency that targets the pigment in the hair follicles. The pigment then absorbs the light and combusts, destroying the hair.
At Younique Cosmetic Surgery and Med Spa we take pride in treating our customers with only the most innovative laser technology, using proven Lumenis LightSheer laser technology. Since laser hair removal is the best option for permanent hair reduction, almost all customers make the switch from shaving and other methods.
Best Laser Hair Removal Santa Monica
Choose with confidence! We stand by our reputation and experience which includes:
Over 10,000 successful surgical procedures
Over 15,000 non-surgical procedures
All laser hair procedures at Younique are performed by experienced licensed practitioners who carry all the proper credentials, knowledge, and experience to conduct every laser hair procedure with optimal results and none of the downside or side effects that many can experience when going to a facility with less understanding and know-how.
Book your next laser hair removal treatment today by calling Younique Cosmetic Surgery and Med Spa at (310) 434-0044 or fill out our online form.
Still Have Questions?
We respect your privacy, read full privacy policy.
Book Laser Hair Removal Near Me Today!
Speak with a laser hair removal expert today to get started. Our doctors are here to answer your important questions.
Medically Reviewed by Mark Youssef, MD 5 stars from 150 reviews
Younique > Santa Monica Med Spa & Cosmetic Surgery >
Patient Reviews
Dr. Youssef and the Younique staff are amazing. Clean office, professional staff and even better results. Younique did a great job with my Los Angeles Laser Hair Removal and I could not be happier. Highly recommended.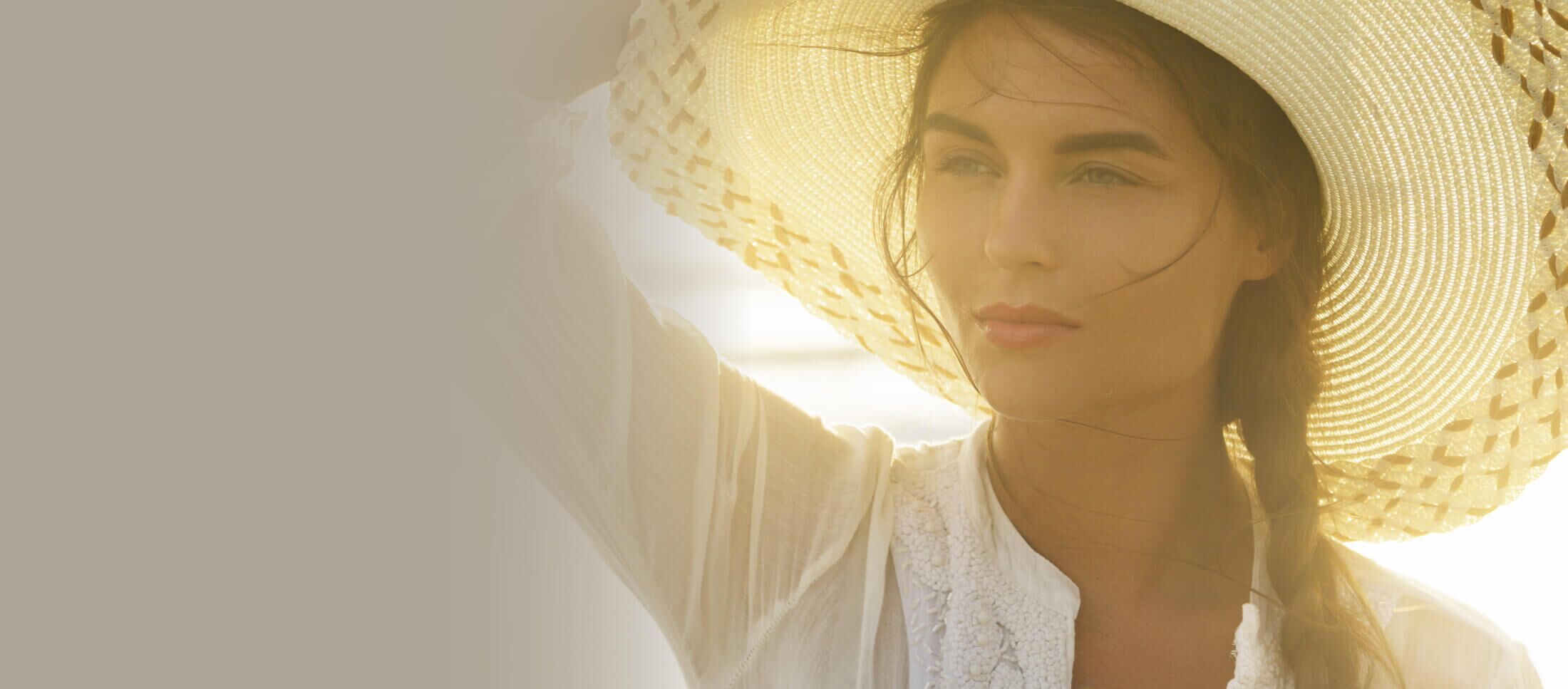 Are You Ready For The First Step?