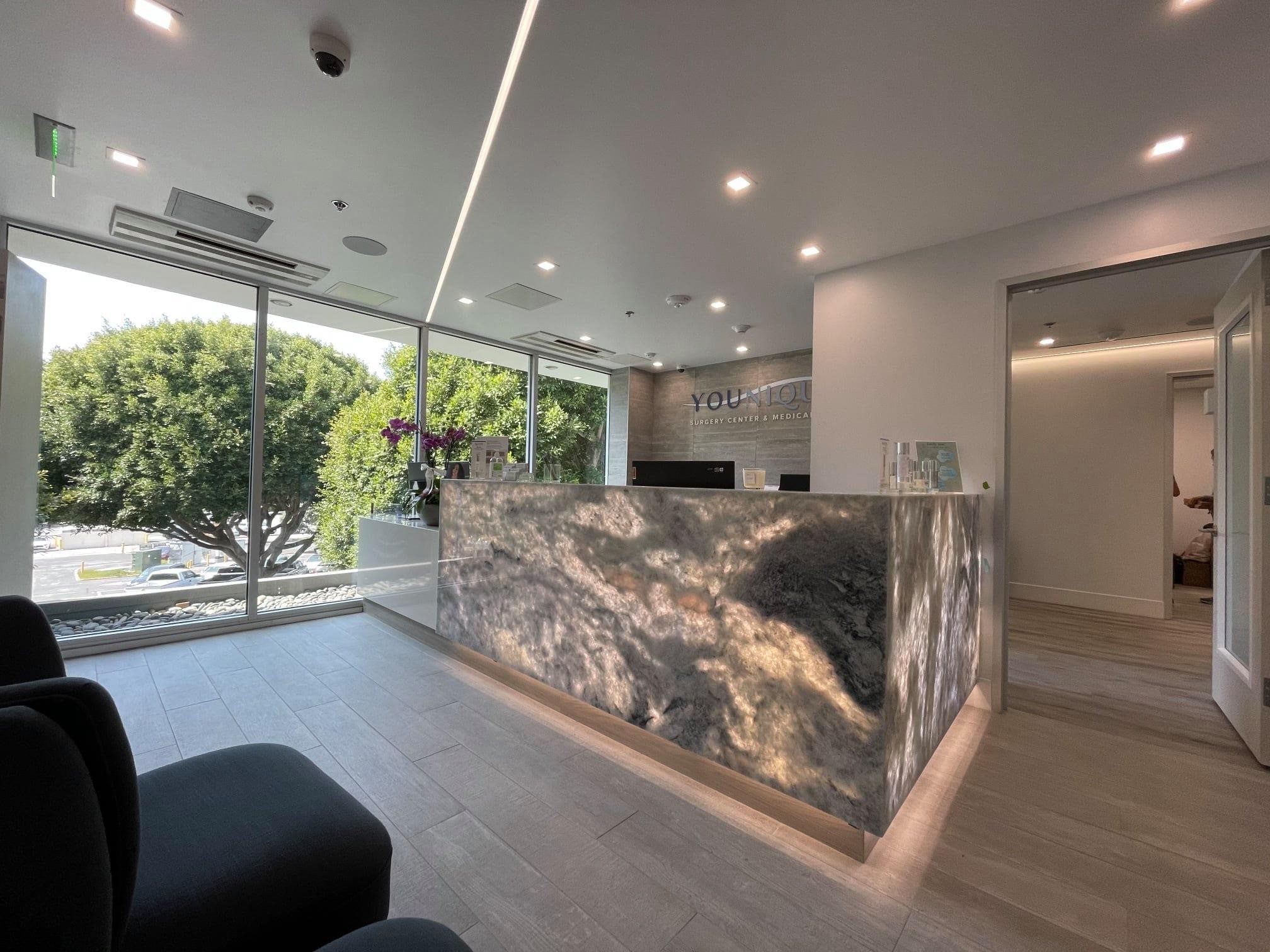 Restylane® SILK in Los Angeles
Get rid of lip lines and plump your lips today with Restylane Silk. Here at Younique Med Spa, we have served thousands of satisfied dermal filler patients. Restylane Silk is a very popular injection at our Los Angeles med spa.
Get The Best Restylane Deals in Los Angeles
Get Restylane Deals (Save When Buy Now) | Restylane Silk Los Angeles Location | Expectations From Treatment | How Long Do Results Last
Restylane Silk Injection Center of Los Angeles
Restylane® SILK is one of our newest fillers here at YOUnique in Los Angeles. It was introduced as the first FDA-approved lip filler in our industry. This conservative filler is injected by our expert providers. All of the injectors here at YOUnique are capable of bringing a type of artwork to their services. With Restylane® SILK, our providers will be capable of providing the finishing touches to the facial rejuvenation we offer all of our patients.
Benefits of Restylane Silk
A Smooth, Precise Answer to Lip Wrinkles
Restylane® SILK is the perfect filler for those fine lines we all get above the top lip as we age. Statistics show that repetitive movement with expressions in the face is what causes the greatest amount of wrinkles. Think about all the times we kiss or drink from straws. Some of us even purse our lips without even thinking about it. Smokers' mouths get the greatest amount of wrinkles within the lip area, appearing above and below the lip lines as "smokers' lines." Restylane® SILK is the answer for all of those lines, designed for meticulously precise lip definition and line control for the silkier, smoother lips you've been looking for.
Things to Avoid Before Restylane Silk Treatment
Prior to being treated with Restylane® SILK or any other type of injectable treatments, you should
Avoid rubbing or touching the targeted areas
Avoid applying lipstick, Vaseline, and other lip products, unless otherwise directed to immediately after treatment
Avoiding alcohol for 24 hours before, as well as after treatment, is recommend to reduce excessive swelling and bruising.
Avoid blood thinners

If you are currently taking blood-thinning medications such as aspirin, warfarin, dipyridamole, clopidogrel, or nonsteroidal anti-inflammatory drugs, you should consider discontinuing these at least one week prior to treatment, and not continue until at least three to four days after. Fish oil, vitamin E supplements, St. John's Wort, garlic tablets, ginkgo biloba, and ginseng should all be stopped as well.
What Can I Expect From a Restylane Silk Injection?
When Restylane® SILK is injected, we usually recommend coming 10 to 15 minutes early so we can apply numbing cream prior to treating the area. Although this is one of the thinnest, most conservative fillers on the market, the lip area tends to be a little more tender than other areas on the face. Restylane® SILK does contain a numbing agent called lidocaine, mixed with the filler prior to injection for a more painless treatment. This temporary numbing agent usually only lasts for the duration of your session, though it can last up to two hours or so after your treatment.
Side Effects & Pain Tolerance
As a hyaluronic acid-based dermal filler, Restylane® SILK is not permanent. Similar side effects that appear with other dermal fillers are mostly the same with Restylane® SILK. Some common side effects after injections are bruising, redness, swelling, pain, and tenderness. If you have a history of cold sores or fever blisters, know that they can sometimes appear after treatment. These are best treated with an anti-viral medication after your session, but can also be started prior. Ask for more information on these medications if you feel you might be at risk of experiencing one of these rare risks.
Most of these side effects only last for the first 24 hours after your Restylane® SILK treatment, but can last up to 48 to 72 hours. During these first few days, to help minimize these potential symptoms, we will provide you with arnica gel and an ice pack to go home with. You should keep icing without pressure for five minutes up to four times a day. Keep your facial expressions/lip pursing to a minimum for at least the first 48 hours. If you happen to bruise, avoid all sun exposure until your bruises are healed. Keep your head slightly elevated while sleeping, and avoid vigorous exercise for at least the first 24 hours. Always remember to stay hydrated.
Restylane Silk Results
Last, but not least: your results! In the first three to four days after your Restylane® SILK treatment, the definition and smoothness will start to show, creating the exact look you were looking for. View our amazing dermal filler before and afters from our Los Angeles Med Spa.
How Long Does Restylane Silk Last?
These amazing results can last as long as six months, after which we recommend having a touch-up. Staying consistent with your injectable Restylane® SILK treatments will leave you with improved results each time you get them. Daily YOUnique skincare regimens are strongly recommended for best results for fine lines around the lips and throughout the face. Keeping up with a morning and evening skincare regimen will only give you longer-lasting and natural results.
Schedule A Restylane Silk Procedure
If you're looking for a quick, safe and effective filler to plump the lips, look no further. Dr. Youssef and the Younique team would be happy to help you as soon as today! Get results in just 3-4 days.
Younique > Santa Monica Med Spa & Cosmetic Surgery > Restylane® Injections in Santa Monica >
Medically Reviewed by Mark Youssef, MD 5 stars from 150 reviews
Are You Ready For The Next Step?