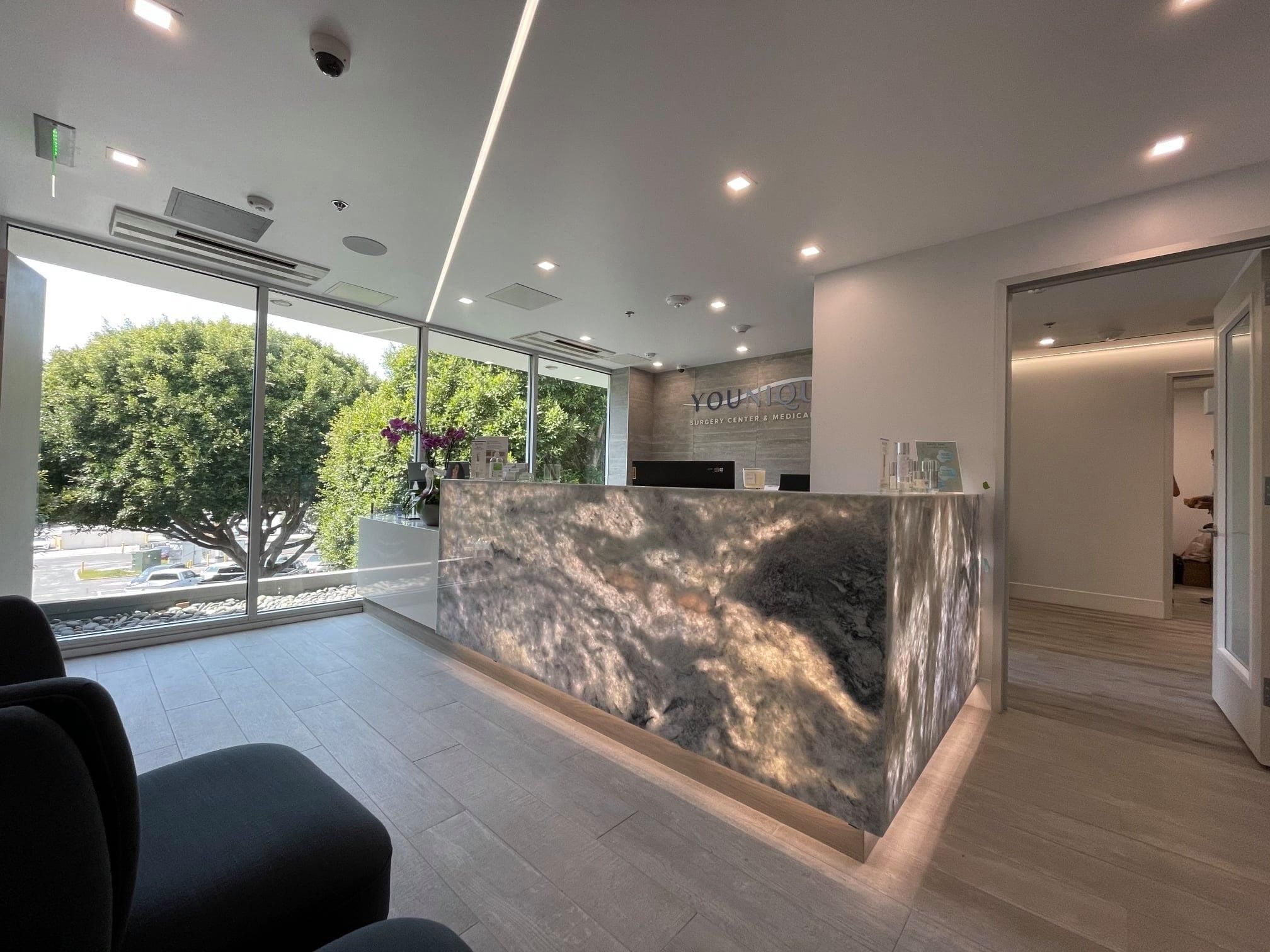 Santa Monica Titan Laser
Titan Laser treatment is one of the most effective non-surgical methods to boost collagen and tighten any loose skin and wrinkles you may have. Our Santa Monica Titan Laser facility helps patients alleviate wrinkles in their Face, Neck, Abdomen, Jawline, Above the Knees, and so much more.
Los Angeles Titan Laser
Younique Cosmetic Surgery Center and Medical Spa, is centrally located in one of Los Angeles' best cities, sunny Santa Monica, CA. Many patients visit us from Beverly Hills, Malibu, Marina Del Rey and more to visit our renowned Cosmetic Surgeon, Dr. Mark Youssef and his expert staff.
Titan Laser has quickly become one of the safest and most effective treatments on the market that offers new collagen growth, decreased skin laxity and wrinkles, all with the use of new laser technology. Learn more about how the treatment works below.
What Is Titan Laser Skin Tightening?
A Titan Laser skin tightening procedure is a safe, all-natural facelift that improves your appearance by employing light energy to stimulate the production of new collagen underneath your skin. As a result, this tightens the skin on your neck, face, thighs, and other parts of the body. It's suitable for loose skin and wrinkles.
How Does Titan Laser Treatment Work?
If you are still looking for a titan laser treatment near me facility, you've come to the right place. The Titan laser procedure at our Los Angeles Med Spa uses a safe, infrared light to cause contraction of existing collagen, as well as stimulation of new collagen in the deepest layer of the skin.
During this procedure, the skin's surface is protected through continuous cooling. With the contraction of collagen and the new collagen growth, you notice decreased skin laxity and wrinkles.
Are you thinking of getting a Titan Laser skin tightening procedure? When undergoing Titan Laser Skin Tightening, the following steps are followed:
Step 1: Preparation
Firstly, an anesthetic cream gets administered to the affected area and you get provided with protective eyewear. If you have a low tolerance for pain, you may take over-the-counter pain medicine before starting your laser skin tightening treatment.
Step 2: Undergo Laser Energy Treatment
Next, our experts will employ short pulses of heat energy to your skin. They apply these pulses up to three times for optimal results. The non-surgical treatment can last up to an hour depending on the location and size of the treated area.
Step 3: Complete
Finally, after just a single session, your skin will look tighter and renewed. The Titan laser procedure will keep showing results as long as the collagen continues to increase.
Common Treatment Areas
Loose skin anywhere on the body can be treated, but the most common areas are the face, neck, abdomen, above the knees, along the jawline, and under the chin. These areas have been known to respond particularly well to the Titan laser.
How Often Do You Need Titan Laser?
We usually recommend a series of three treatments, every four weeks, saving at least one treatment for a follow-up three to six months after your series to help maintain your results. The treatment time depends on what and how many areas are being treated.
At your consultation, the provider will advise you as to the number and frequency of Titan laser treatments recommended for best results, in addition to how long each treatment will take. You will experience with each Titan pulse a cooling and then a brief heating sensation that ends with cooling again. Many patients have no problem tolerating the procedure, but some are more comfortable taking a mild pain reliever beforehand.
How Quickly Will You See Titan Laser Results
Some patients see results immediately, while for other patients, the results appear gradually over a three-to six-month period as new collagen is formed and the skin tightens. Directly following the treatment, you may notice some redness and mild swelling in the treated area, but this will dissipate in 30 to 60 minutes. There is no real downtime with the Titan laser, and you can return immediately to normal activities, being sure to use sunscreen if you will be outdoors.
Who Can Be Treated?
Laser skin tightening can be used by any adult who wants to have more youthful-looking skin. However, you should not undergo this procedure if you have been on Accutane within the past 3 months or are pregnant.
What Are the Benefits of Titan Skin Tightening?
Titan laser skin tightening in Santa Monica offers several benefits. Some include having tighter skin, appearing to look more youthful, and no downtime with the treatment.
Is Titan Skin Tightening Safe?
Yes. The Titan laser uses an infrared light that lightly heats the deep layers of the skin and helps it rebuild without negatively affecting the epidermis.
Get Titan Laser Near Me
Visit the Titan Laser Skin Tightening specialists at Younique Cosmetic Surgery Center and Medical Spa to find out more. Dr. Mark Youssef and his expert staff will assess your skin health and review your aesthetic goals.
Once concluded that the Titan laser treatment is suitable for you, we will work with you to produce a treatment plan that will rejuvenate your skin and enhance your appearance. We are the best skin tightening clinic in Los Angeles. Contact us today to learn more.
Learn more about why many patients prefer the Titan laser procedure in Los Angeles even over Botox and other dermal filler treatments. Dr. Youssef and his team have performed over 15,000 successful non-surgical treatments and we'd be more than happy to assist you with your goals. Simply schedule a consultation using the form below or to the right to get started.
Medically Reviewed by Mark Youssef, MD 5 stars from 150 reviews
Younique > Santa Monica Med Spa & Cosmetic Surgery >
Patient Reviews
Dr. Youssef and the Younique staff are amazing. Clean office, professional staff and even better results. Younique did a great job with my Santa Monica Titan Laser Treatment and I could not be happier. Highly recommended.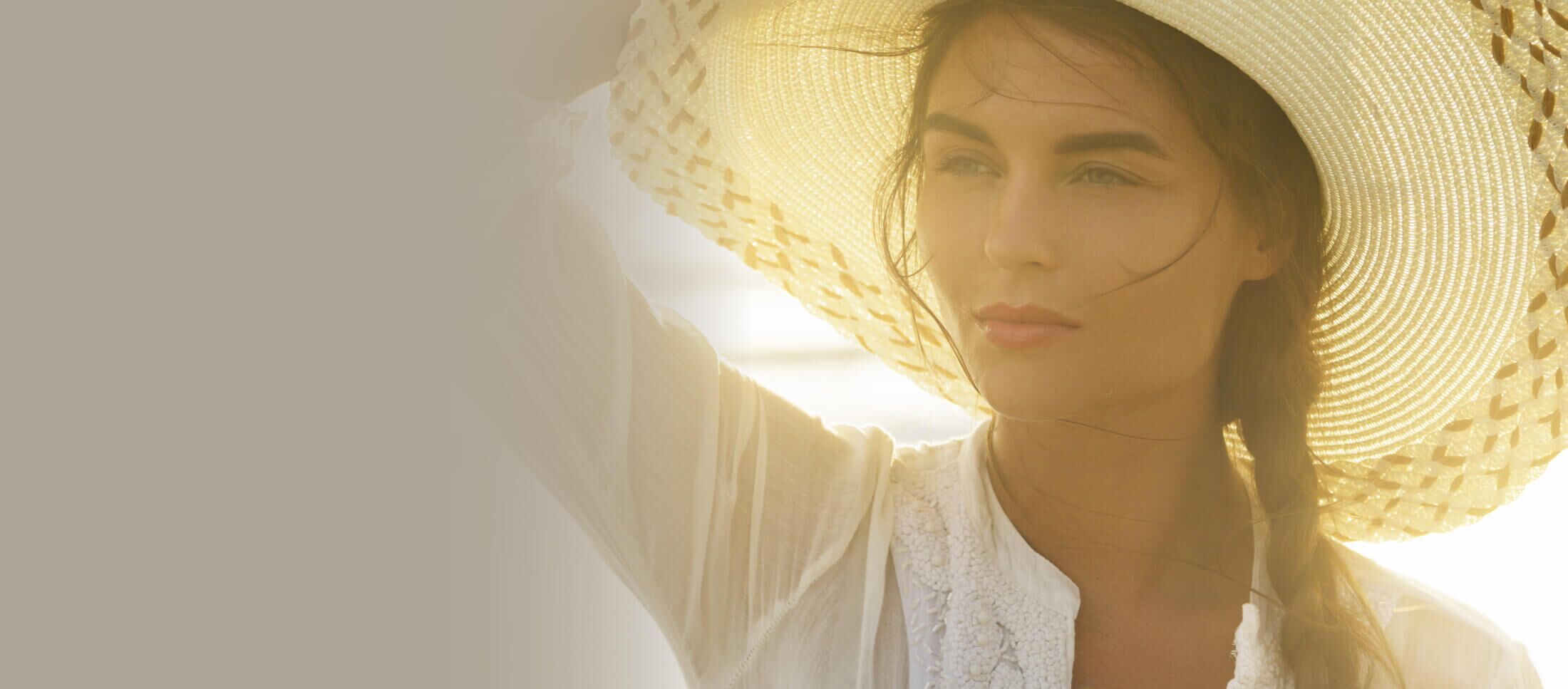 Are You Ready For The Next Step?