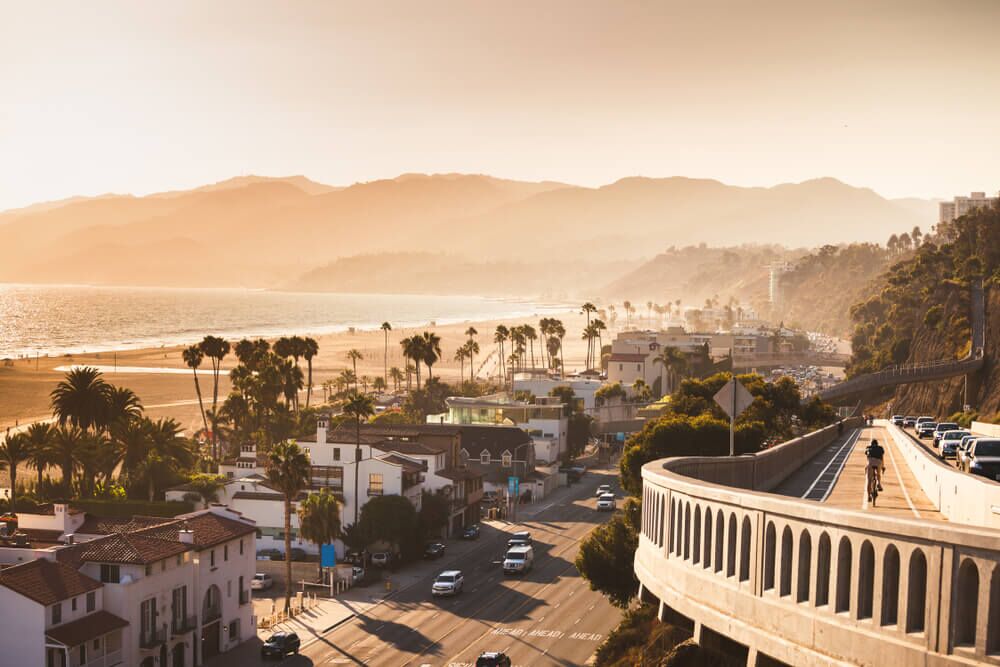 Breast Augmentation Beverly Hills
Younique > Beverly Hills >
Medically Reviewed by Mark Youssef, MD 5 stars from 103 reviews
Before & After | Cost | Definition | Choosing A Surgeon Video | Video Testimonial | Recovery | Consultation Process | Augmentation | Lift | Implants | Reduction | Fat-Transfer | Schedule
Breast Augmentation Surgery Types
A Breast Augmentation enhances or augments the appearance of a breasts shape by way of surgical insertion of an implant, or by way of non-implant fat transfer.
Common Consideration for Breast Augmentation Plastic Surgery?
There are many good reasons to consider a breast augmentation. The most common reasons we hear are:
'I was born flat-chested'
'my breasts never developed'
'women in my family just don't have proper breast development'
'I don't look good in clothes'
'dresses don't fit me right'
Before & After Gallery
Age : 32 years old
Location: Los Angeles
32 year old female seeking a breast augmentation operation in Los Angeles. Salene implant used.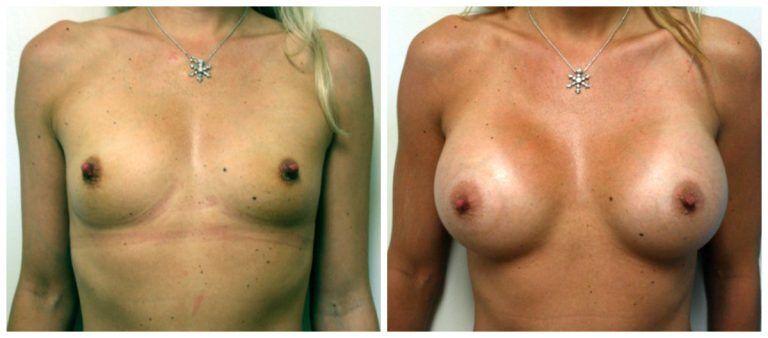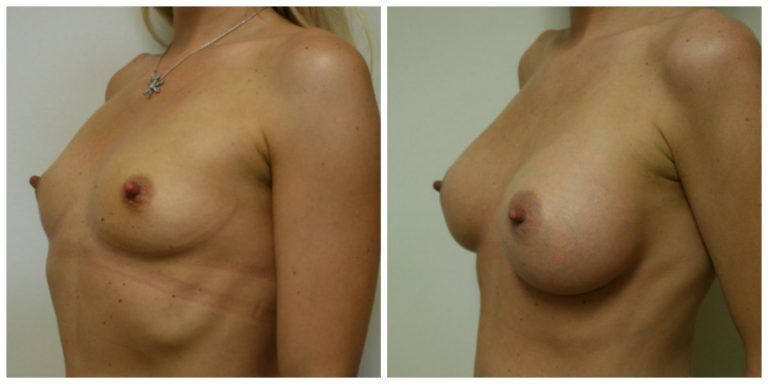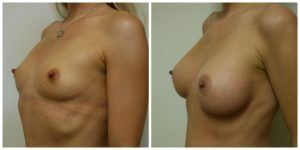 Age : 31
Height : 5ft 3in
Implant size : R 420cc, L 450cc
This 31 year old woman from Beverly Hills came to Dr.Youssef with 32B cup size. She felt her breasts were deflated and wanted larger, fuller breasts. She opted for a breast augmentation at our Santa Monica surgery center. She received saline 420cc on the Right and Saline 450cc sized Allergan style implants. Her final results put her at a small 32D.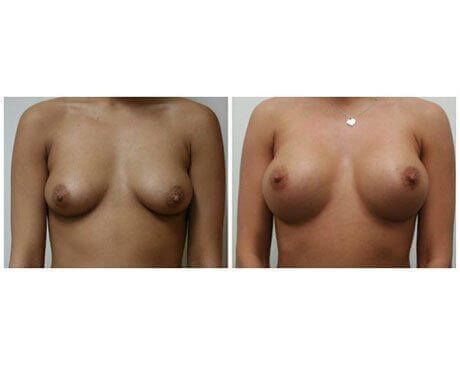 Average Cost of Breast Augmentation
A typical breast augmentation surgery at ranges anywhere from about $7,000 – $10,000 from surgical providers in Los Angeles.
Though, according to 2017 statistics recorded from the American Society of Plastic Surgeons, the average cost of breast augmentation surgery is $3,718.
This mainly depends on the type of implant and type of breast surgery.
Can Surgery Be Financed or Can We Use Insurance?
Breast augmentation surgery is a cosmetic surgery so it is not covered by insurance.
However, it can be financed and Younique Cosmetic Surgery offers multiple financing options. Please call our medical staff to learn more about our financing options offered.
Choosing a Breast Surgeon in Beverly Hills
Post-Pregnancy Considerations
Another qualifying consideration for breast augmentation is having multiple children. After women breastfeed for a year or two they lose volume and their breasts change shape (get flatter) and they just want breast augmentation to just kind of regain the look that they had before.
After a patient undergoes breast augmentation surgery they can likely expect an increase in many external and internal factors.
Video Testimonial
Learn more about a real patients Breast Augmentation.
What To Do Before Surgery
When considering breast augmentation I think there's really three main decisions that you have to make with your surgeon:
What type of implant do you desire

saline implant or silicon implant

Where would you like to place the implant?

above the muscle or below the muscle

Where do you want the scar?
The most important decision in choosing breast augmentation is choosing your area of incision, which ultimately is the decision of your scar placement. There are 3 areas you can choose your scar:
Around the areola (most common)
In-crease of the breast

underneath the breast and the crease

Armpit
In general those are the three decisions you have to make when choosing a breast augmentation.
Recovery from Breast Augmentation Surgery
Most people will feel like they can return to their normal activities within one week but it takes about one to three months to see the final result from a breast augmentation.
People normally report back to work within 1-2 weeks after the surgery.
Initial consultation to surgery takes about 3-4 weeks.
What is the Process of a Breast Augmentation Consultation?
An initial breast augmentation consultation is usually introduced with the Doctor asking the patient their desired placement for the implant. After discussing the various breast implant types and a patients options, the breast augmentation surgeon usually conducts an initial round of measurements including:
Height
Weight
Width of shoulders
Width of chest
It is important for a surgeon to conduct the above measurements as it helps the patient understand the critical limitations everyone's body allows.
How Long
Procedure time:

The procedure generally takes under 2 hours

Consultation to Surgery

Initial consultation to surgery takes about 3-4
Learn more about breast augmentations recovery time.
Some patients combine breast augmentation with another procedure, which makes the total surgery time slightly longer. However, the advantages of having multiple procedures at the same time include lower costs (only one anesthesia and surgery is needed) and shorter recovery time (a single recovery period.)
Is it permanent?
It is consider a permanent surgery when all obscure circumstances are avoided. Learn more from the link above!
Breast Augmentation Surgery Beverly Hills
Beverly Hills Breast Augmentation is essentially either inserting an implant or adding fat also to the breast to change its shape and give it a fuller more lifted look.
Breast Lift Procedure Beverly Hills
A breast lift surgery improves the appearance of sagging breasts by removing excess skin and reshaping the breast tissue to naturally raise the breast. Sometimes, when the breasts are lifted they may appear smaller due to the type of lift performed. At our practice, we typically combines breast lift surgery with a breast augmentation. By combining the procedure with a breast augmentation, patients can achieve a full and perky breast shape.
Breast Implant Surgery
There are 2 breast implant shapes:
Round breast implants

add volume to both the top and the bottom of the breast

Teardrop breast implants

emphasize the lower part of the breast
There are 2 breast implant sizes:
Smooth implants

Smooth implants allow the implant to move more freely within the breast pocket, which some women feel allows a more natural look

Textured implants

Textured implants adhere to the chest closely, which makes them unlikely to shift or rotate
Submuscular – under muscle breast implant
This technique places the implant under the pectoralis major muscle and above the pectoralis minor muscle.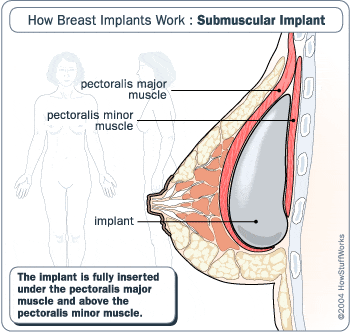 Subglandular – over muscle breast implant
This technique utilizes and implant insertion over both the pectoralis minor and the pectoralis major muscles.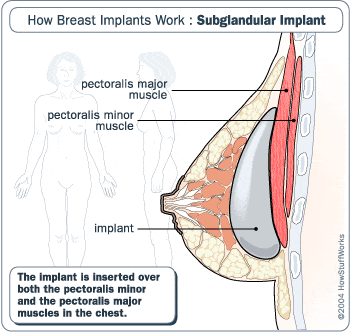 Beverly Hills Breast Reduction Procedure
Most patients who consider breast reduction surgery in Santa Monica suffer from soreness and pain in their back, which is typically caused by having large, heavy breasts.
Having large breasts can be uncomfortable, to say the least. Issues from bra strap grooves in the shoulders to pain while running or even emotional insecurity can affect women in their daily lives. The good news: a breast reduction from Beverly Hills' favorite cosmetic surgeon Dr. Mark Youssef can help alleviate the difficulties associated with having large breasts.
Fat Transfer Breast Surgery Beverly Hills
Patients who choose fat transfer breast augmentation to improve their breast appearance will have fat removed from unwanted areas such as the hips or thighs and injected into the breasts. This procedure is best suited for those who want to go up a single cup size or for patients who have issues with their current breast implants. Fat transfer breast augmentation is also best for women who want to make a subtle change to their appearance. For those who want a more noticeable breast augmentation, breast implants are a better option.
Get Breast Augmentation Near Me Beverly Hills
Our team of specialists will answer your questions within 24 hours!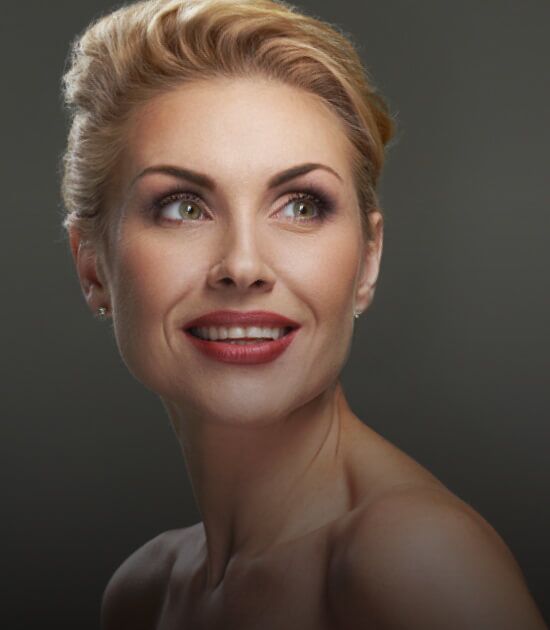 FOLLOW US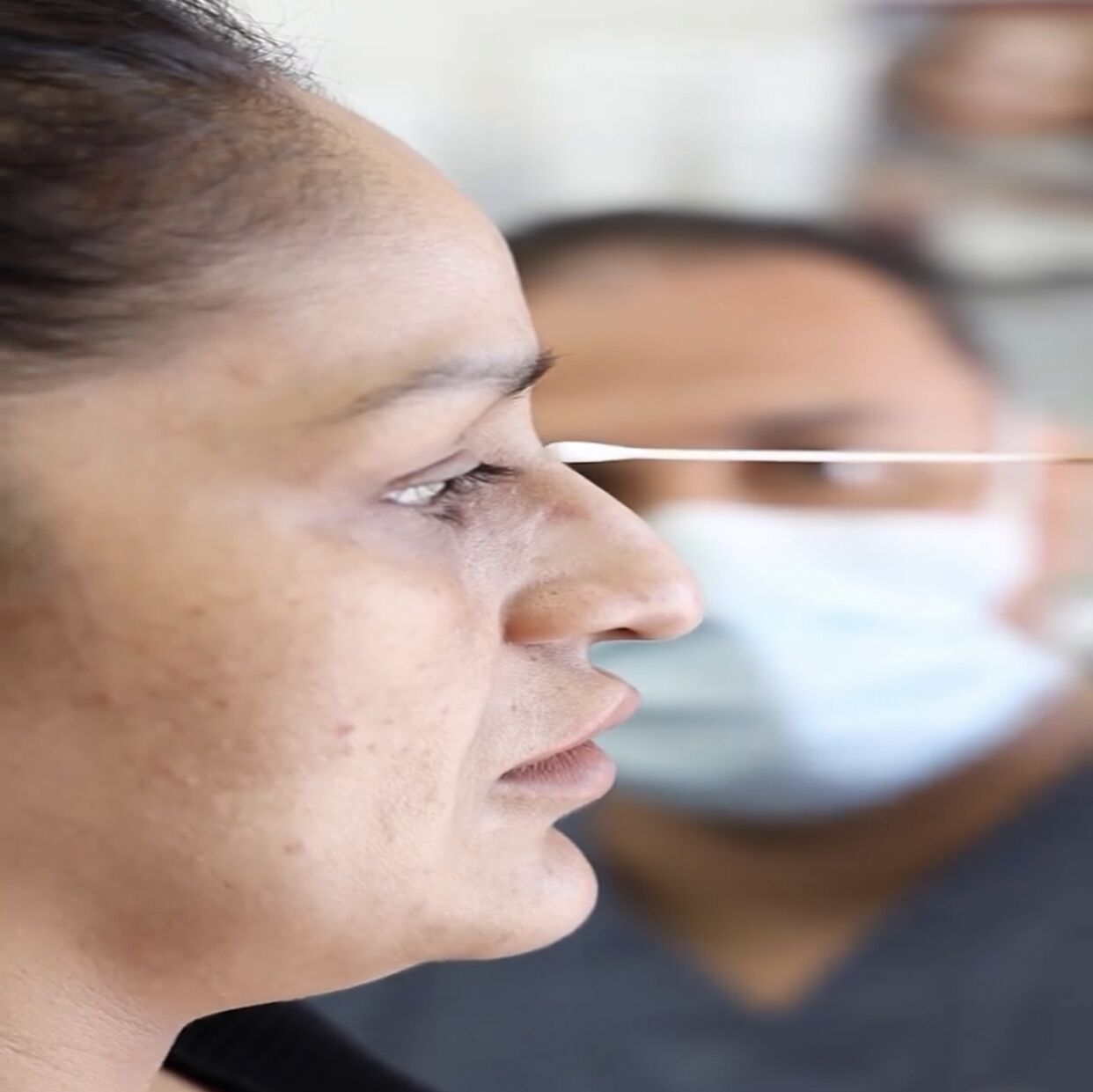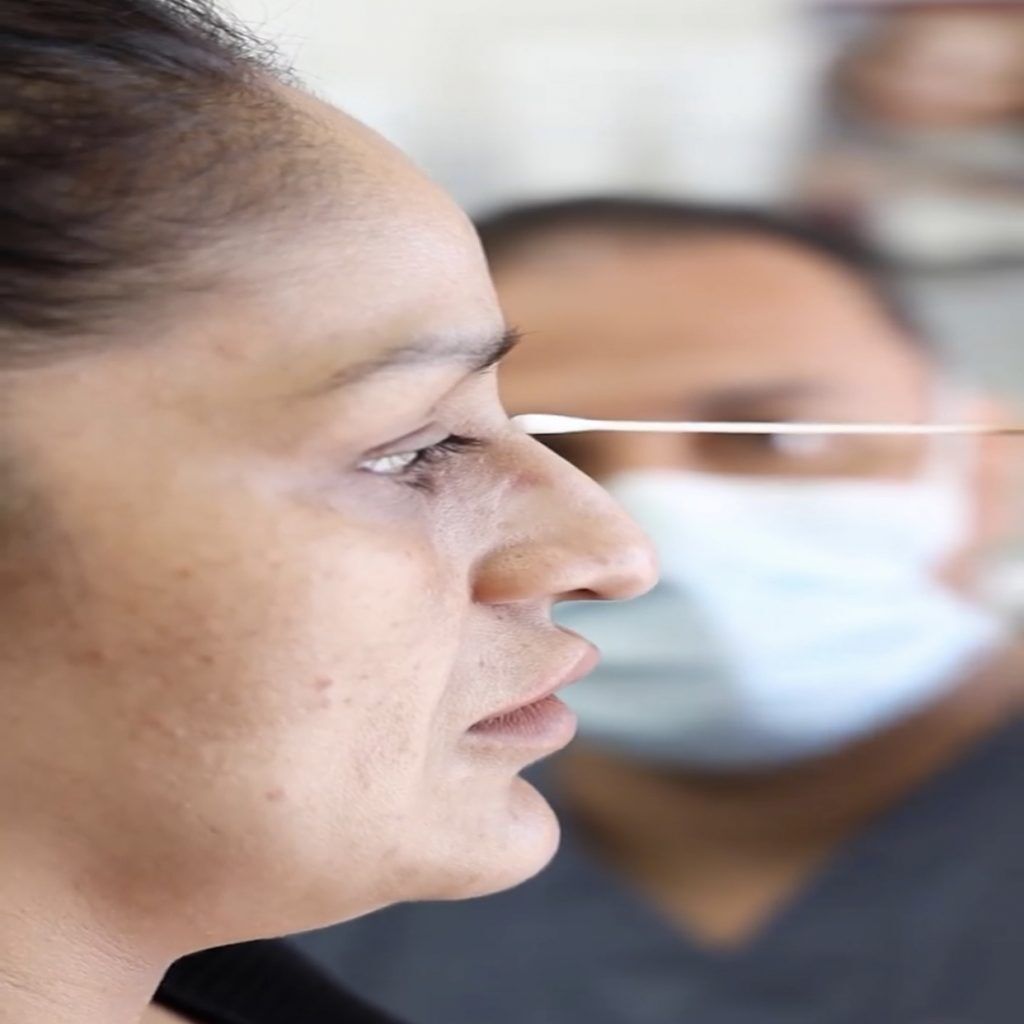 Patient Reviews
Dr. Youssef and the Younique staff are amazing. Clean office, professional staff and even better results. Younique did a great job with my Beverly Hills Breast Augmentation and I could not be happier. Highly recommended.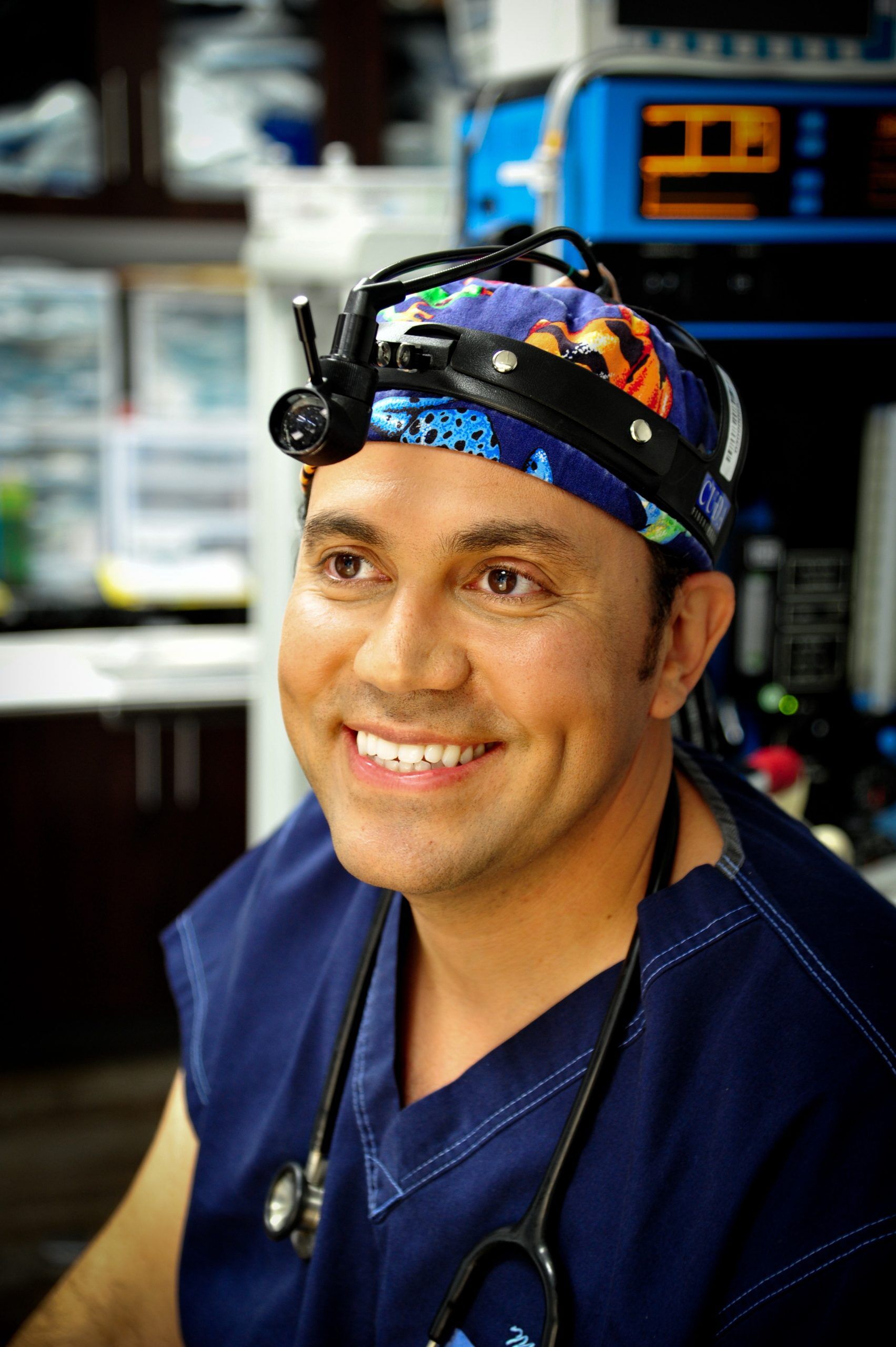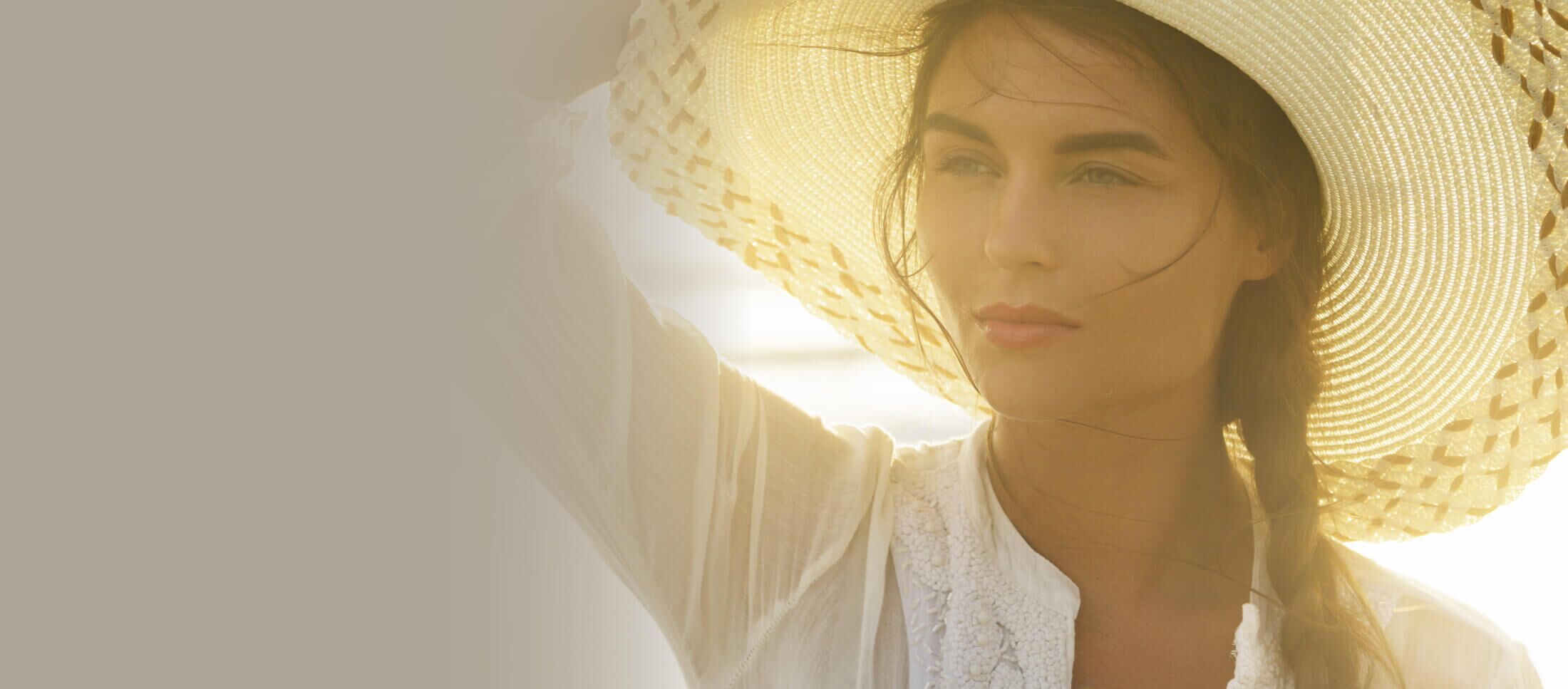 Are You Ready For The Next Step?