Tracy Louder - Practice Manager
Tracy has over 11 years of experience in leadership and management of medical aesthetic practices. A native of the Los Angeles area she is proud to offer premier service to the community she grew up in. Once you meet Tracy, her passion to help people navigate the aesthetic world is evident. With her extensive knowledge and caring demeanor, you're sure to feel at ease. When Tracy is not helping patients, she focuses on the daily operations at Younique Cosmetic Surgery, ensuring thing are moving smoothly and efficiently. Tracy is thrilled to work alongside Dr. Youssef and the Younique team in providing the safest and most advanced surgical and non-surgical cosmetic procedures.
Karen Cox, Surgical Supervisor
Karen, our surgical supervisor, brings a wealth of knowledge to Younique Cosmetic Surgery. She has spent over 25 years working in the medical field with more than 19 years of that being in the cosmetic surgery arena. Karen not only manages our accredited surgical center, but also facilitates the booking of all surgical appointments. From your first visit to our office for your consultation to your surgery day, Karen will be a kind and familiar face. Karen's compassionate demeanor and desire to go above and beyond for our patients has made her an invaluable asset at Younique. We love her and we know you will too!
Paty Rivas, Certified Medical Biller
Paty plays an incredibly important role in our office and is your go-to person for insurance or billing questions. She has more than 20 years of experience in the field and is extremely experienced with all of the major insurance companies.
Veronica Yepez, Customer Service Representative
Her cheerful attitude and positive personality immediately put patients at ease. She is efficient, friendly and always willing to help. In addition to being an excellent customer service representative, she is also a certified Medical Assistant.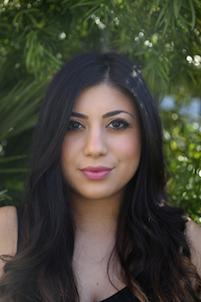 Justine Belsito Gordon, Front Office Coordinator
As the Front Office Coordinator, Justine is one of the first friendly faces you will encounter at your appointment. She will walk you through the arrival process and answer any questions you may have. She truly has a passion for educating patients on the newest cosmetic treatments and skincare products. Justine's positive attitude and caring demeanor make her a great advocate for our patients. When Justine is not working with patients she leads many of our creative projects using the BA in photography she obtained while living in the United Kingdom.
Blanca Carmona, Certified Surgical Technologist
Blanca is the Certified Surgical Technologist at Younique Cosmetic Surgery and works very closely with our surgeons. With almost ten years' experience in the plastic surgery industry, Blanca excels as part of the surgical team. She is able to anticipate each surgeons needs and helps keep the operating room running smoothly, efficiently and most importantly safely. When you meet Blanca it's easy to see how much she enjoys her work. She loves seeing the gratitude and satisfaction in patients as they undergo elective procedures, and finds it extremely rewarding to witness their new-found confidence.