How Long Does A Brazilian Butt Lift Last?
Your butt will go through a few phases following the BBL procedure before finally stabilizing in shape and size at around ninety days.
You can expect to retain 60-70 percent of the initial fat transfer for the lifetime of your BBL.  Though a Brazilian Butt Lift is considered semi-permanent, your BBL can last for decades! A patient's results are dependent upon the way he/she treats the recovery process.
Be sure to read our 10-step guide on how to maximize BBL results below!
Time From Consultation to Surgery Recovery
As Featured In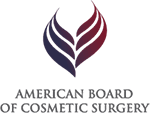 Quick Jump-To Links
How long does Brazilian Buttock Augmentation last?
The results of a BBL will vary from patient to patient depending on how the buttock is treated after surgery.
In the first two weeks after the graft, your butt will lose up to 40 percent of its initial volume. This is normal, and we overfill in the first place to compensate for this. After that, your butt begins to regenerate and produce additional fat cells, which will cause an increase in volume. Finally, everything stabilizes between three and six months.
Is A Brazilian Buttock Lift Permanent?
This is a semi-permanent procedure simply because the nature of your fat is only semi-permanent. Your butt will change over time as it responds to the normal aging process, whether or not you gain or lose substantial amounts of weight, and your overall diet. For the best BBL results, maintain an active and healthy lifestyle without extreme changes in your weight.
Still Have Questions?
We respect your privacy, read full privacy policy.
Email Us
Are You Ready for a Personal Consultation?
How Long Does The Procedure Take
Will the BBL require additional procedures over the years?
The BBL will potentially last for decades without the need for additional procedures. However, some patients opt to come in during their later years for a lift procedure to combat sagging due to the normal aging process. Others may choose to do occasional skin tightening procedures to maintain their results.