Brazilian Butt Lift Recovery Process
Trusted Santa Monica Cosmetic Surgeon - Mark Youssef, MD
Learn The Safety Precautions For Post-Surgery Recovery
Speak with a Doctor today to clarify all questions!
We disclaim all warranties with respect to the privacy and confidentiality of any information submitted through this form.
As Featured In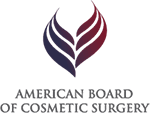 Recovery After Brazilian Butt Lift
The recovery after a Brazilian Buttock lift generally takes 3-4 weeks to feel back to normal. Though, many patients feel like they can go back to work within a week. There's a several week surgery recovery period, but from the time of the consultation to the surgery generally takes about 1 to 2 months.
The process is as follows:
pre-operative consultation
BBL surgery
post-operative consultation
The surgery itself lasts about 2-3 hours depending on the amount of liposuction needed.
Jump to Dr. Youssef's post-operative advice:
How Long is The Recovery Process?
How long will it take to recover after the BBL is performed?
Recovery time is about four weeks, with most patients being cleared to go back to work the third week after surgery. You should definitely expect to be out of work for the first two weeks, and you will be required to have someone with you for the first twenty-four hours. Ideally, you will have a caretaker with you for the first week, as you will likely be taking prescription pain medications and unable to drive.
How long before I can sit after the BBL procedure?
Try to completely avoid sitting or laying on the fat graft site for the first three weeks after the surgery, and only when necessary through the fourth week. When you have to sit, use a Boppy pillow to help reduce the pressure on the site. Placing too much pressure on the graft can cause you to lose volume because the cells will die more rapidly.
Is The Surgery Safe?
Does it cause scarring?
A Brazilian butt-lift has very very minimal scars.  Essentially, scarring only takes place at the entry points from where we insert the fat cells. A typical Brazilian butt-lift scar is smaller than a staple punch.
Is it painful?
A Brazilian butt-lift has its share of post-operative pain just like any other surgery.  Soreness is probably the most common feeling people have.  Patients describe this pain as a muscular soreness in the buttocks where they'll feel the most discomfort when sitting. However, just like any other surgery, we do offer pain pills and certain types of comfort measures to make the pain as easy as possible.
What are the risks?
The BBL is the safest way to cosmetically alter the shape of your butt because you are using your own fat to do so, as opposed to introducing foreign materials into the body to get the look you want. However, there are still some risks involved because it is an invasive surgery that requires anesthesia. There is a small risk for infection, hematoma and seroma formation, but these risks are greatly reduced as you follow the thorough post-op instructions provided.
Brazilian Butt Lift Pillow
The Brazilian Butt Lift pillow is a post-operative product designed to relieve pressure from the buttock and move/apply this pressure to the thighs. Dr. Mar Youssef can provide this product if a patient does not have one.
After a Brazilian Butt Lift  surgery, patients are often encouraged to purchase the following:
Brazilian Bitt Lift compression garment

Brazilian Butt underwear
Brazilian Buttocks Exercises
Dr. Mark Youssef often recommends engaging in many natural Brazilian Buttock lift exercises after a surgery. Call for more information regarding the following:
What is the best bbl workout?

Are there any special squatting techniques?

Is there a way to massage after my surgery?

What is the best way to diet after a BBL?